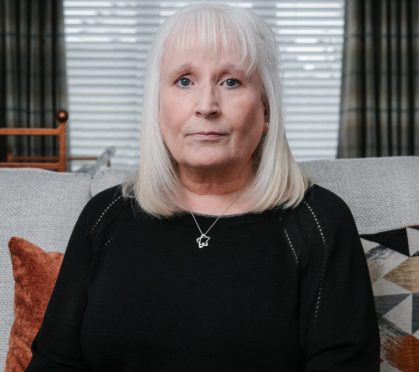 Leading politicians have urged medical watchdogs to relax rules barring complaints from women crippled by mesh surgery.
The General Medical Council (GMC) says too much time has passed for them to consider complaints about surgeons carrying out mesh removal operations more than five years ago.
Elaine Holmes, who has helped lead the campaign for mesh-damaged women, has been told the GMC will not investigate her complaint against a doctor who, she claims, wrongly suggested she was mesh-free after surgery to remove her implant.
Her complaint was rejected without investigation nine years after she was allegedly told by surgeon Andrew Paterson that her mesh had been completely removed. This year, a specialist in America removed 22cm of mesh, and, speaking from his clinic in the US, Dr Dionysios Veronikis described Elaine's surgery as "extremely difficult".
He said: "This is the largest amount of mesh I've removed from a patient who had supposedly had a previous removal. The amount I removed was surprising, almost as if I was removing a whole implant."
Elaine, from Newton Mearns, Renfrewshire, said: "The GMC says it will not investigate complaints if you have not seen the doctor for more than five years, which makes this an impossible situation for mesh victims like me.
"I last saw the surgeon who tried to remove my mesh nine years ago. And for all those years, as I became sicker and struggled in more pain, I believed the implant had been removed."
In a letter to Elaine, the GMC said: "We cannot consider complaints about events that happened more than five years ago unless it is in the greater interest of public and patient safety for us to do so…this rule cannot be appealed or overruled."
Politicians have questioned that position and said, because of the special circumstances, many mesh-damaged women could not complain until now. They have called on the GMC to ­suspend the time-bar rule to properly investigate.
Scottish Conservative leader Jackson Carlaw, who is Elaine's MSP, said: "Hundreds of women like Elaine endured a procedure that has blighted their lives and which for years many clinicians denied or, worse, claimed publicly that their suffering was a figment of their imagination. For the GMC to pretend that the complaints arising as a direct consequence of mesh procedures can be treated on a 'business as usual' basis is unacceptable and a further ­gratuitous insult. If this requires direct ­intervention to make proper and necessary accountability possible then so be it."
Former Health Secretary Alex Neil, who first called for the use of mesh implants to be suspended in 2014, making Scotland the first country in the world to react to the global scandal which has seen millions of pounds paid by medical manufacturers to hundreds of thousands of victims, says the GMC must think again.
"The GMC's five-year rule is nonsensical when it comes to mesh victims. They must be prepared to change it and listen to Elaine and others like her," he said. "The GMC is protective of doctors' rights, but it must also be protective of patients' rights and, as they stand at the moment, its five-year rule is not fit for the 21st Century and we will do everything we can to challenge that."
Elaine has written to the GMC asking it to reconsider the decision. She said: "If they don't agree to put this aside, how can other mesh victims ever hope to stand a fair chance of having their complaints looked at?
"I can only hope now that the GMC look again and make an exception in cases like mine."
Campaigning MSP Neil Findlay said: "Elaine Holmes and fellow campaigner Olive McIlroy are two of the most heroic women I've ever met.
"Despite suffering life-changing injuries from mesh implants, both of them have fought tirelessly to ensure others, not just here but across the world, do not suffer what they have had to.
"Elaine's story highlights exactly why there needs to be a public inquiry into how these women have been treated."
Elaine's lawyer, Patrick McGuire, senior partner at Thompsons Solicitors, also believes the five-year rule should be lifted: "There are questions to answer and it seems that the GMC is the appropriate place for those answers to be found.
"Elaine's story highlights the need for the Scottish Government to recognise the fundamental and potentially irreparable breakdown in trust between the victims of the mesh scandal and the medical profession."
The General Medical Council last week admitted the five-year rule was discretionary adding: "We are, of course, aware of issues around mesh removal in Scotland and our thoughts are with the patients whose lives have been impacted.
"The five-year rule can be, and is, waived in appropriate cases where we find that there is a risk to patients or public confidence and it is in the public interest to undertake an investigation."
NHS Greater Glasgow & Clyde said: "We do not comment on individual cases but if a patient has concerns about the care or treatment they have received, we would ask that they make a formal complaint so that their concerns can be investigated thoroughly."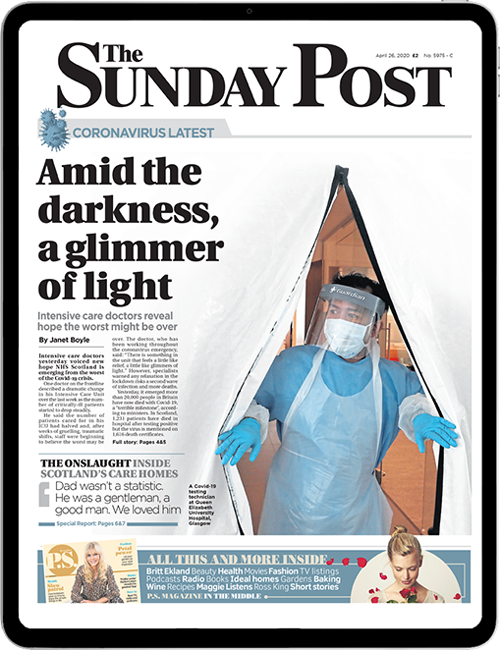 Enjoy the convenience of having The Sunday Post delivered as a digital ePaper straight to your smartphone, tablet or computer.
Subscribe for only £5.49 a month and enjoy all the benefits of the printed paper as a digital replica.
Subscribe