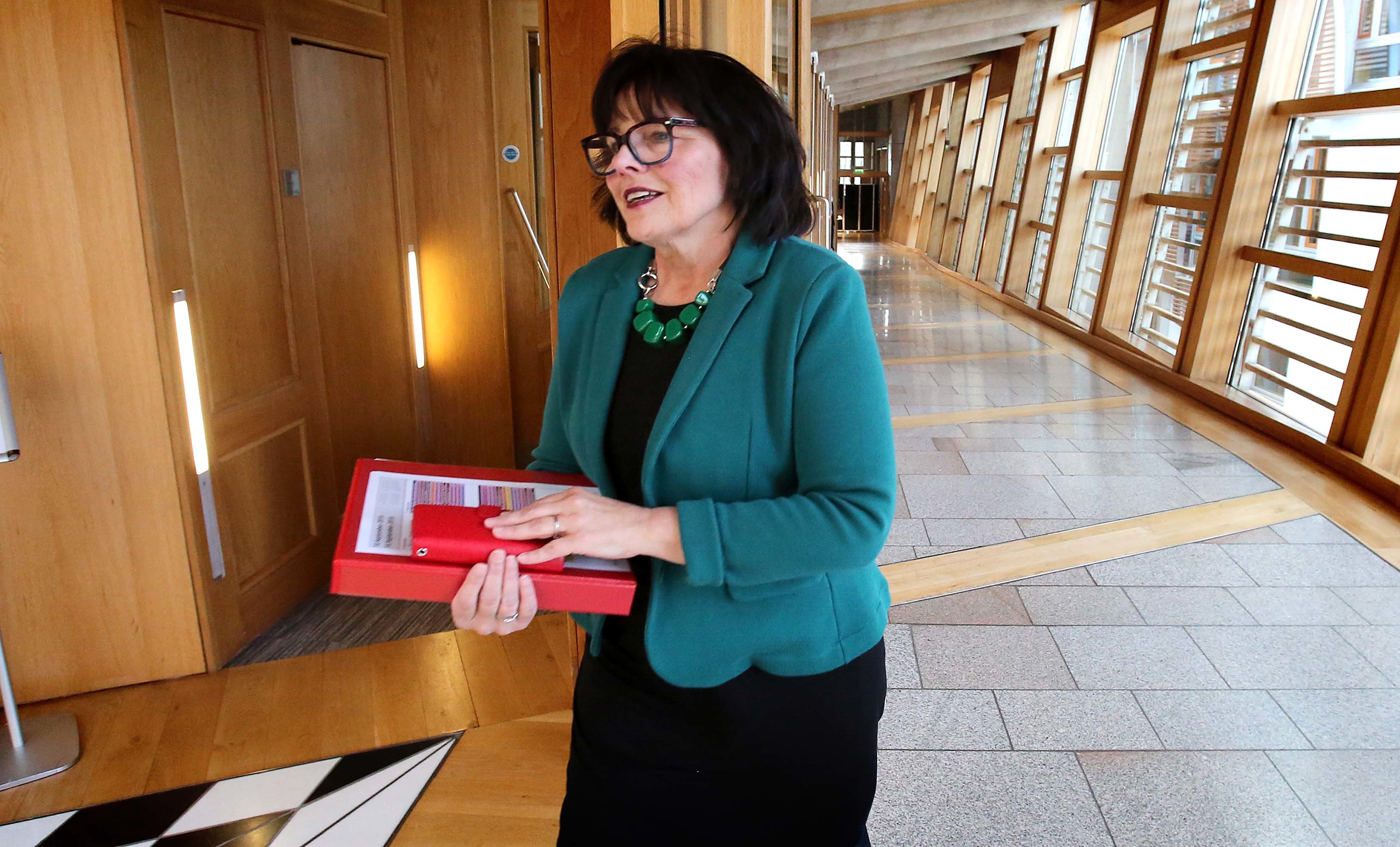 THE women who first gave a voice to Scotland's mesh victims yesterday welcomed a ban announced by Holyrood ministers last week.
But the two courageous campaigners said their fight to halt the use of all plastic surgical mesh – which continues to be used on both men and women – will continue.
Health Secretary Jeane Freeman last week said NHS boards have been told to stop using vaginal mesh in cases of pelvic organ prolapse and stress urinary incontinence but other types of mesh procedures will continue.
Elaine Holmes, who launched the Hear Our Voice campaign six years ago, said: "Although this is a phenomenal victory for patient power, it's sad it took so long for the Government to listen.
"It concerns us mesh procedures are still being carried out, and we will continue our campaign until mesh is no longer used."
She said the "endemic reluctance" by doctors to listen to patients had prolonged the use of mesh and put more patients at risk.
Her campaign colleague Olive McIlroy said: "We believe we're still only just seeing the tip of the iceberg, and fear many more victims will be identified before this scandal is over.
"Amongst our numbers are many suffering terrible injuries from hernia mesh, which is made of the same substance as bladder and pelvic organ mesh.
"We must never forget brave Michele McDougall whose dying wish was to prevent others suffering before she passed away in May after years of denial from surgeons that hernia mesh was to blame for her agony.
"Marion McMillan from Paisley is dying from cancer.
She was sent to a psychiatrist because doctors said her problems were 'all in her head' instead of being sent for the scan that could have saved her life.
"Right now, many are fighting to get funding to access specialist surgeons in England who are most experienced at removing mesh.
"We should have access to those services here.
"But specialists in Scotland refuse to use translabial ultra-sound scanners, the only method that can accurately show where mesh is inside the body."
Urogynaecologist Wael Agur said: "It is essential that the Scottish Government continues to monitor the use of these devices as there are surgeons who still believe they are the best treatment for incontinence and may try to circumvent the restriction programme that limits the use for these devices.
"As for the abdominal placement of mesh procedures, there are lessons yet to be learnt.
"The risks associated with all these procedures are avoidable and until such risks can be mitigated, I believe these procedures should either be included in the recent Government action or at least undergo a similar restriction program to the one proposed."
Labour's Neil Findlay describes mesh as a "grotesque and deadly product", and said last week's decision was "the Government's first positive step forward in this dreadful scandal".
He is "appalled" two of Scotland's biggest health authorities NHS Glasgow and NHS Lothian continued to implant a further 750 women after the 2014 suspension.
He said: "This procedure was brought in as a way to save money, £200 per patient.
"Nobody considered the human cost in devastated lives or the huge cost to the NHS treating those women who have been injured."
'We have listened and we have acted. I hope this reassures all these brave women'
By Health Secretary Jeane Freeman
No-one can fail to have been moved by the stories of women who live each day with pain caused by mesh implants.
Women like Olive McIlroy and Elaine Holmes have bravely brought this issue to the top of the agenda at Holyrood and beyond. And I am grateful to them for that.
Since being appointed Health Secretary this summer I have listened carefully to the experiences of women – including those helped by mesh when there was no other viable treatment.
With the support of Chief Medical Officer Dr Catherine Calderwood I have examined the evidence – mindful that only the UK-wide MHRA or the UK Government can ban a medical device outright.
A suspension on the routine use of mesh since 2014 has significantly reduced the number of procedures being carried out but we need to go further.
So this week we instructed a complete halt pending the introduction of a high-vigilance "restricted use" protocol – an effective ban on transvaginal mesh for pelvic organ prolapse and stress urinary incontinence.
The ban will stay in place until I am satisfied this protocol is robust enough to ensure such procedures could only occur in the most limited circumstances – and with true, informed consent.
The only exception is the small number of women awaiting arranged procedures, whose operations will go ahead only if it is the woman's informed and expressed wish.
This halt will also give us time to take account of new guidance from NICE on stress urinary incontinence and pelvic organ prolapse, expected in April 2019.
Should the halt be lifted, the medical director on each board will consider every case based on clinical evidence and patient consent, and be the officer to approve use. Even in these circumstances, procedures would only take place in a small number of centres of expertise.
Other kinds of mesh implants will be kept under review and subjected to high-vigilance measures. I hope this decision and these additional measures will reassure the women who have tirelessly campaigned that we have listened and, within the limits of our powers, acted.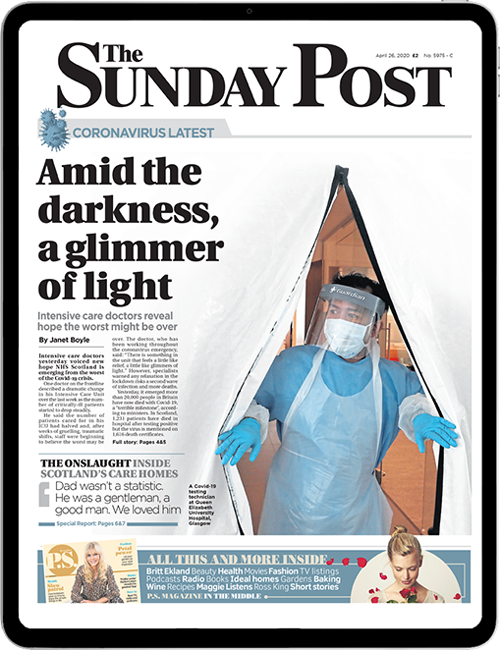 Enjoy the convenience of having The Sunday Post delivered as a digital ePaper straight to your smartphone, tablet or computer.
Subscribe for only £5.49 a month and enjoy all the benefits of the printed paper as a digital replica.
Subscribe