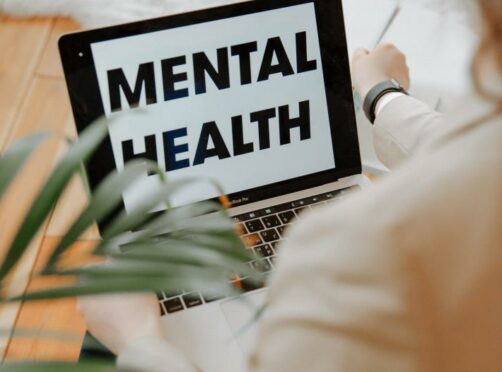 Skye Loneragan prefers not to talk about mental illness.
"I like to call it mental health wealth," says the Australian-born, Edinburgh-based theatre maker. "I feel like every time we talk about mental health it's about mental 'illness'. People talk about poor mental health, so if people talk about it in those terms of currency, I would prefer to call it mental health wealth."
Skye's proximity to the reality of being the sibling of someone with recurrent acute phases of debilitating mental trauma is something she is exploring with a unique theatre production as part of this year's Scottish Mental Health Arts And Film Festival (SMHAFF).
Entitled Though This Be Madness (a line from Shakespeare's Hamlet), Skye's show looks at the difficulty faced as the close relative of someone enduring a lack of mental health wealth, to use her phrase. It's told from the perspective of a woman nursing a tot, and not being able to find a minute to gather her thoughts, let alone communicate them properly.
"When I became a mum I found it was hard even to finish a sentence," she said. "So in the show, I'm bouncing on a green Pilates ball because the truth is my daughter would be quiet when I was bouncing."
The experience has led to the show being staged with "babes in arms" options, for parents of very young children who still want to access the theatre, something Skye did in Inverness last month.
She said: "One audience member said it was depressingly rare to have something that was for her to see at that time in her life when all her needs were focused through their needs."
The story is told in the snatched moments between coping on the frontline of motherhood, reflected in the show's sub-title: Once Upon A Time… I Haven't Got Time.
Skye is one of four sisters, each of whom have struggled with mental health over the years. Her late father had a diagnosis of schizophrenia, and was, in part, inspiration for a previous show, Cracked, in which a character kept setting sail for the horizon, and kept having to be rescued.
Two of her sisters live their lives with complex mental conditions requiring regular hospitalisation. Skye's experience of dealing with her sister's psychoses – false fixed beliefs – is something she has come to realise she's far from alone with, especially after audiences feedback.
"For something that's supposedly a marginalised experience, it's pretty common," she said. "There's a post show sanctuary space when I come back out and sit after the performance. If anyone wants to share anything, or just sit with it for a bit then I'm there. It's not a Q&A, it's a chance to just share those resonances.
"The thing I've realised is that I wish I could talk to people more often about these things, to not have to explain to people.
"There are moments where your love just can't reach them. It's like watching someone stay drunk, screaming at you about how sober they are, while you watch them crash their car, go to jail, lose their job, then blame the potatoes for vodka. Your love can't reach them, and I talk about that in the show, the love and care and all the things surrounding these really painful experiences.
"Silence is the worst thing. I can't sit on it, can't get away from it. You can't cut people out of your life the way you can with a bad relationship or a friendship, because they're literally a part of you. How do you deal with your own keeping afloat in that. I suppose the show is my attempt at making sense of it."
Skye started to write Though This Be Madness before lockdown. An earlier version was produced for the SMHAFF online, when theatres were closed by the pandemic.
It has since been staged in some venues before being selected as part of the programme for the first live festival in two years.
Skye said: "I get people emailing me, after a day or two of seeing the show. They'll say things like, 'Its such a relief' when I talk about the notion of loved ones in pain, a repetitive cycle that I can't get out of. I had someone say they valued the chance to have what they were going through recognised, too, as someone who is try to support and care for the person suffering – having that pain and sorrow and grief recognised. I would like there to be some form of legacy to the show, where people can talk about it."
As a relatively new mum, Skye has chosen not to dwell on the what-ifs of genetic inheritance, even if the play touches on the subject.
She said: "There's not a single day when these relationships affected by mental health wealth are not 'live' in my life. I try not to think about genetics and inheritance, because that's terrifying. But no matter what you do in motherhood, you have to accept that whatever you do, something will come back at you, so there's no point spending too much time dwelling on that possibility."
---
Though This Be Madness, The Studio, Potterrow, Edinburgh, May 21 10.30am and 7.30pm, and May 22 7.30pm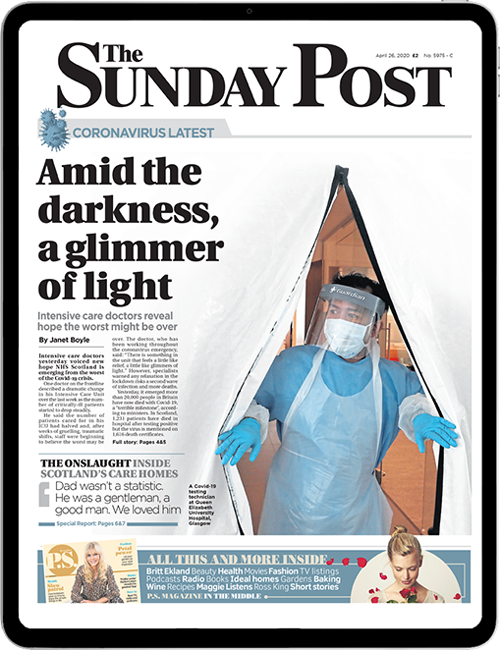 Enjoy the convenience of having The Sunday Post delivered as a digital ePaper straight to your smartphone, tablet or computer.
Subscribe for only £5.49 a month and enjoy all the benefits of the printed paper as a digital replica.
Subscribe