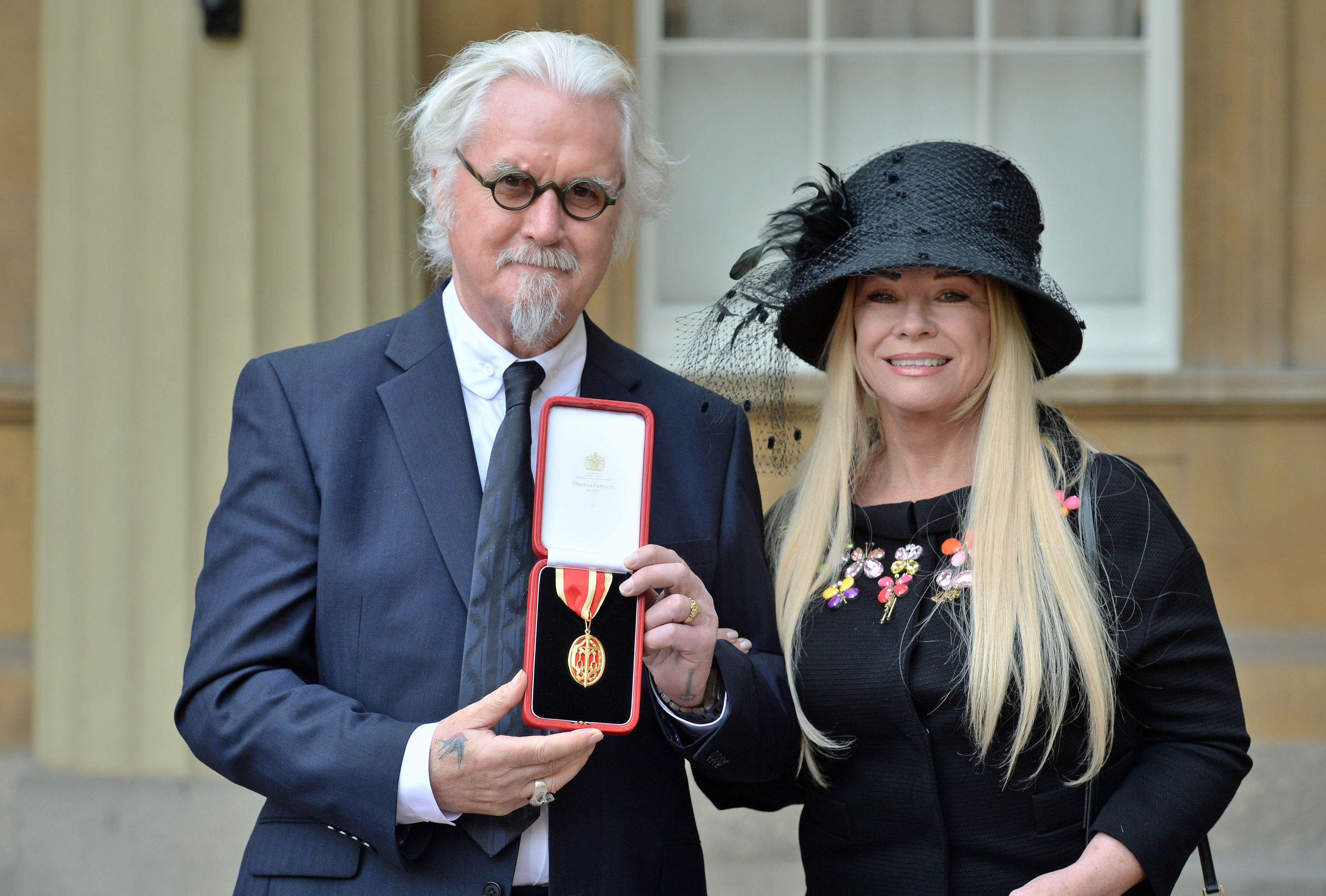 SIR BILLY CONNOLLY has said "men will have to get a grip on themselves" in the wake of the sexual harassment scandal gripping the entertainment industry.
The comedian and actor spoke after being knighted at Buckingham Palace.
He said: "I think the air is going to be cleared and a lot of things that should have been done years ago are going to be done to protect young men and women.
"I think that's going to spread to government, to industry, to university, to all sorts of realms, anywhere power is exercised over the powerless.
"Men will have to get a grip on themselves."
The 74-year-old was knighted by the Duke of Cambridge for his services to entertainment and charity.
Known primarily for his comedy, Connolly has also had a successful acting career, starring in films including Mrs Brown, Brave, A Series of Unfortunate Events and The Hobbit: The Battle Of The Five Armies.
After receiving the honour, he told the Press Association: "It's been very, very unfair because they (the perpetrators of sexual abuse) have held their careers as a sort of ransom which is a deeply and desperately dastardly thing to do.
"So they've made them feel ashamed of themselves, which is a horrible thing to do to a person.
"Your ego is so important to an actor or performer of any kind and to smash it that way is unkind in the extreme."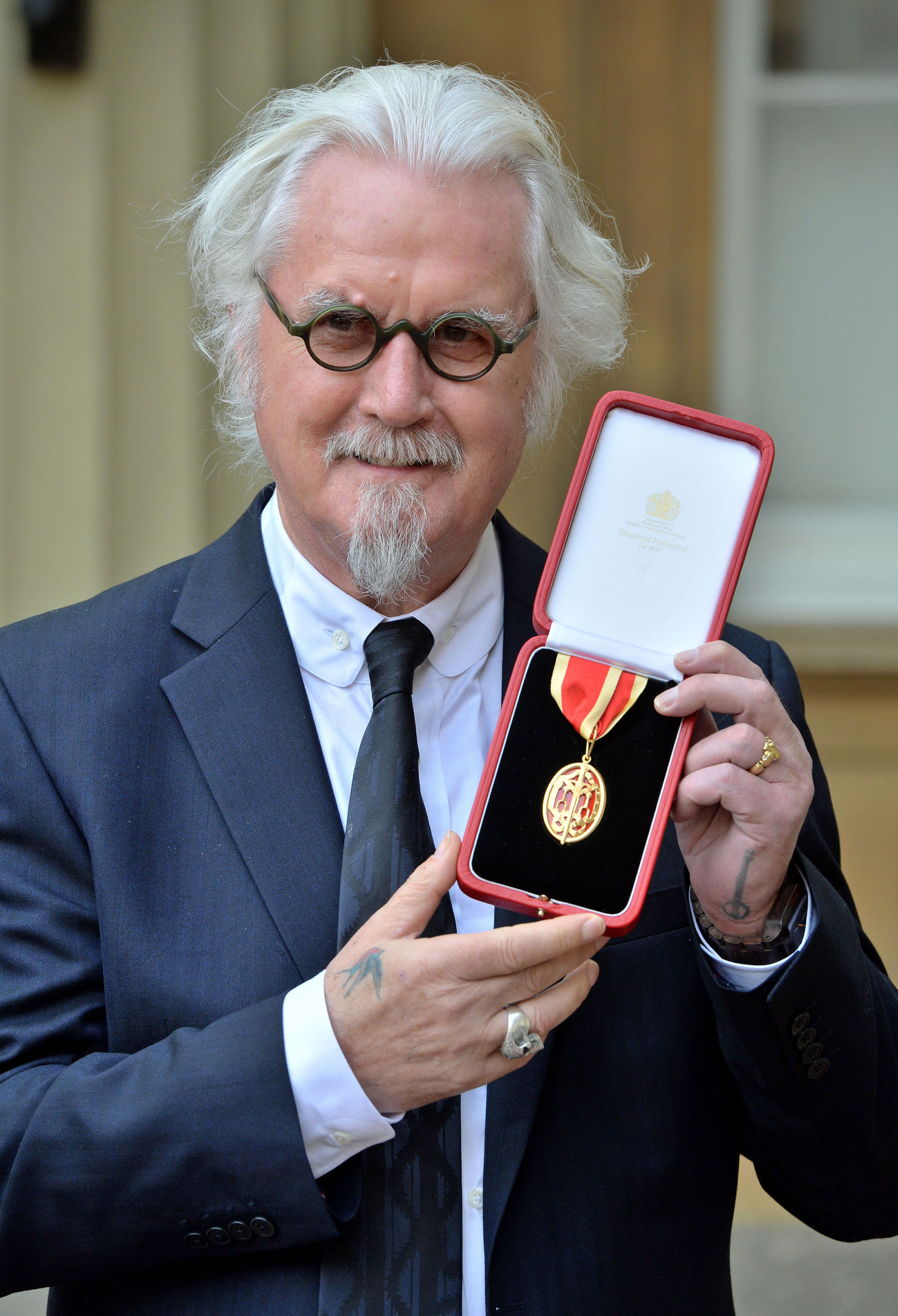 He said men will have to learn "things they should have known years ago – manners".
In 2013, Connolly announced he was being treated for the initial symptoms of Parkinson's disease, admitting he had started to forget his lines during performances.
After the ceremony, in which recipients of the honour kneel to be knighted, Connolly said: "I sighed with relief when I saw the stool had a handle. It wouldn't have crossed my mind before."
The Glasgow-born star added: "I'm not sure if I want to be the poster boy for the disease.
"I don't know enough about it. What I do is ignore it completely and get on with my life."
He said comedy was helping him get through the disease, which is characterised by symptoms including a tremor or fine shake, slowness of movement and unsteady balance.
Connolly was in London on Monday for a Downing Street reception, hosted by Theresa May, marking 200 years since Dr James Parkinson's Essay on the Shaking Palsy, which established Parkinson's as recognised medical condition.
He was joined at the palace by actress turned clinical psychologist and author Pamela Stephenson, his wife since 1989.
Connolly, also known as The Big Yin, said he wants to return to comedy in the future, but probably will not tour in the way he used to.
He said he had no special plans for his 75th birthday later this year, adding: "In Glasgow they have big murals of me on the side of buildings and that's the most sensational birthday present I've ever had."
He said his fans were his "guiding light", adding: "Over the years I've been in trouble a lot because of things I've said and language I've used and they've stuck by me all the way."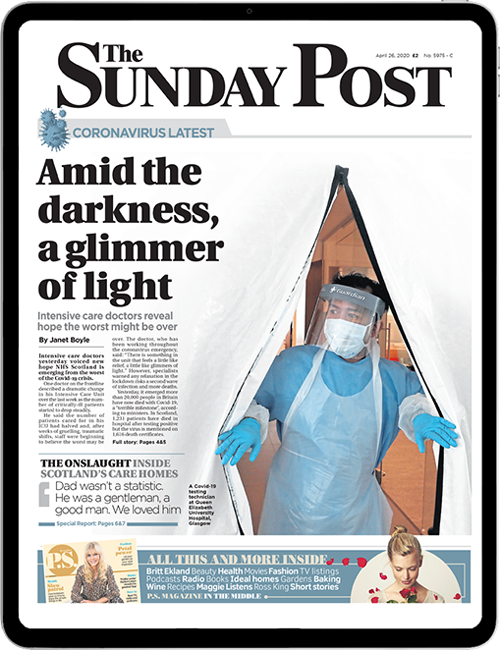 Enjoy the convenience of having The Sunday Post delivered as a digital ePaper straight to your smartphone, tablet or computer.
Subscribe for only £5.49 a month and enjoy all the benefits of the printed paper as a digital replica.
Subscribe