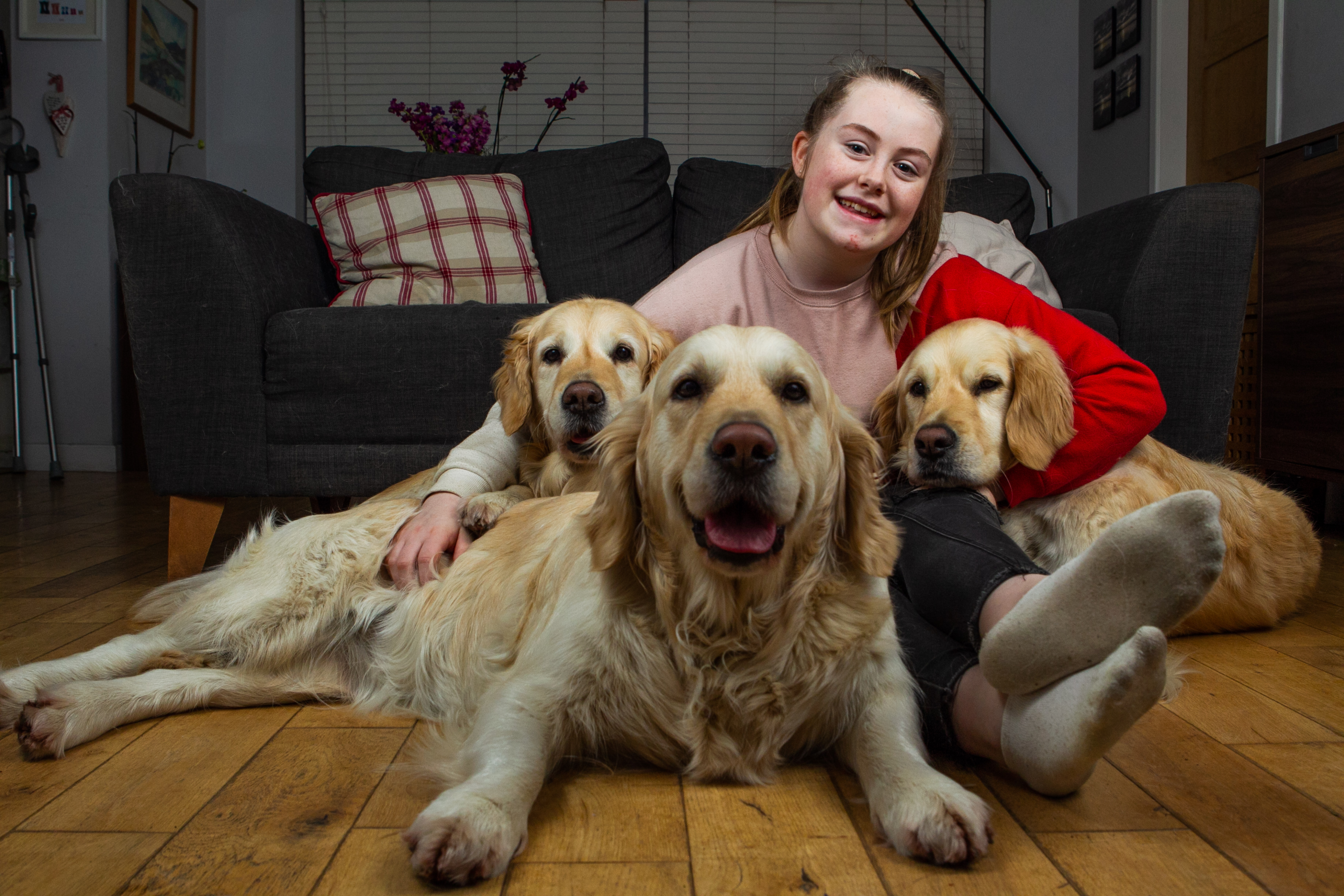 DOGS have a long-standing reputation as a man's best friend but scientists have discovered that girls are really Rover's best buddies.
Boys love their pets but their sisters adore their four-legged canine companions more.
Scottish children with an animal at home all report being happier, less lonely, and having a stronger sense of well-being but girls have a greater bond to warm-blooded animals while boys liked fish, reptiles and amphibians.
However, as children grow into teenagers, friends became more important in their lives, although old favourites are not forgotten.
More than six-and-a-half thousand secondary pupils were questioned for the study by the universities at Edinburgh and St Andrews and Scotland's Rural College.
More than a quarter of households had no pet, with the most popular being dogs, followed by cats, small mammals such as gerbils and hamsters, fish, reptiles and birds.
Researchers, led by Dr Janine Muldoon of St Andrews, said: "Our findings highlight the significance of dogs as the animals with whom children bond most.
"Children appeared to express far more affection for dogs than other animals.
"Gender also had an effect, with girls showing a stronger attachment than boys.
"Girls had a stronger attachment than boys to all types of animals, except fish, reptiles and amphibians.
"Dogs were viewed as friends. Children emphasised the physicality of their relationship and perceived dogs to be psychologically attuned to them – especially more than cats.
"Children's fondness of dogs seems due, in large part, to their playful and friendly character and the reciprocal nature of the relationship – the support, affection, and understanding the child feels they receive from the dog."
And it rubs off on the young owners. "Children with a strong attachment to their dogs were more satisfied with their life and had better mental health."
In the study 6,700 youngsters aged from 11 to 15 were quizzed about pet ownership, and their feelings about them, as part of a Health Behaviour in School-aged Children World Health Organization study.
Youngsters were also asked about how they got on with their school friends.
Most had at least one animal at home, 41% had a dog, 29.6% had "other" types – most frequently cats – and 28.1% had no pet at all. Birds were the rarest of pets.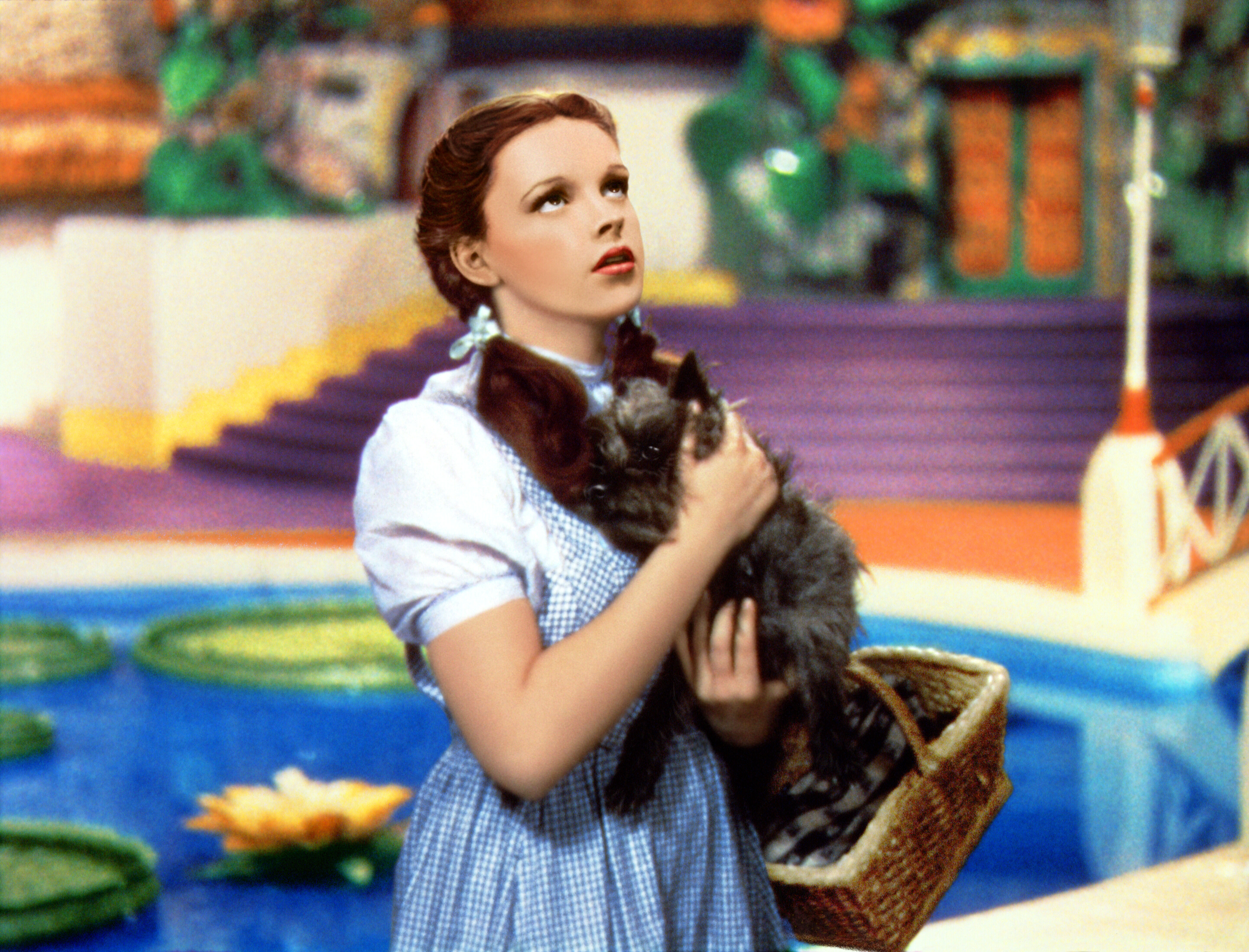 The researchers found that for both girls and boys canines were "top dog" winning out on nine positive qualities, including affection, play, sharing worries with their pets, friendship and support.
However, the feline species had its champions, too.
"Those with cats feel their animals are better able to detect when they are upset and comfort them," the researchers found. "Although those with dogs are more likely than those with cats to report talking to their animal and understanding them.
"This suggests that interactions between a child and dog are perceived to be more reciprocal; socio-emotional benefits are accrued in a way that is not as evident with other animals."
And a happier child at home is reflected in a happier youngster outside, the report in the journal Society & Animals found.
It said: "Children's social styles with peers broadly matched those observed in interactions with animals, suggesting that a strong attachment may be a sign of a socially well-connected child."
Cold-blooded creatures, however, have little benefit. "Having a strong attachment to fish, reptiles, or amphibians has no obvious relationship with children's well-being."
Scottish SPCA head of education and policy Gilly Mendes Ferreira said: "We know the majority of children are emotionally attached to their pets regardless of their background, which provides growing evidence of the importance of pets in family life.
"Attachment to pets can have a positive impact on a child's mental health and well-being and encouraging not just young children, but teenagers too, to take an active role caring for pets within families can promote positive pet attachment, positive well-being and positive animal welfare."
One girl and her dogs: My dogs just cuddle up with me and they are always cheerful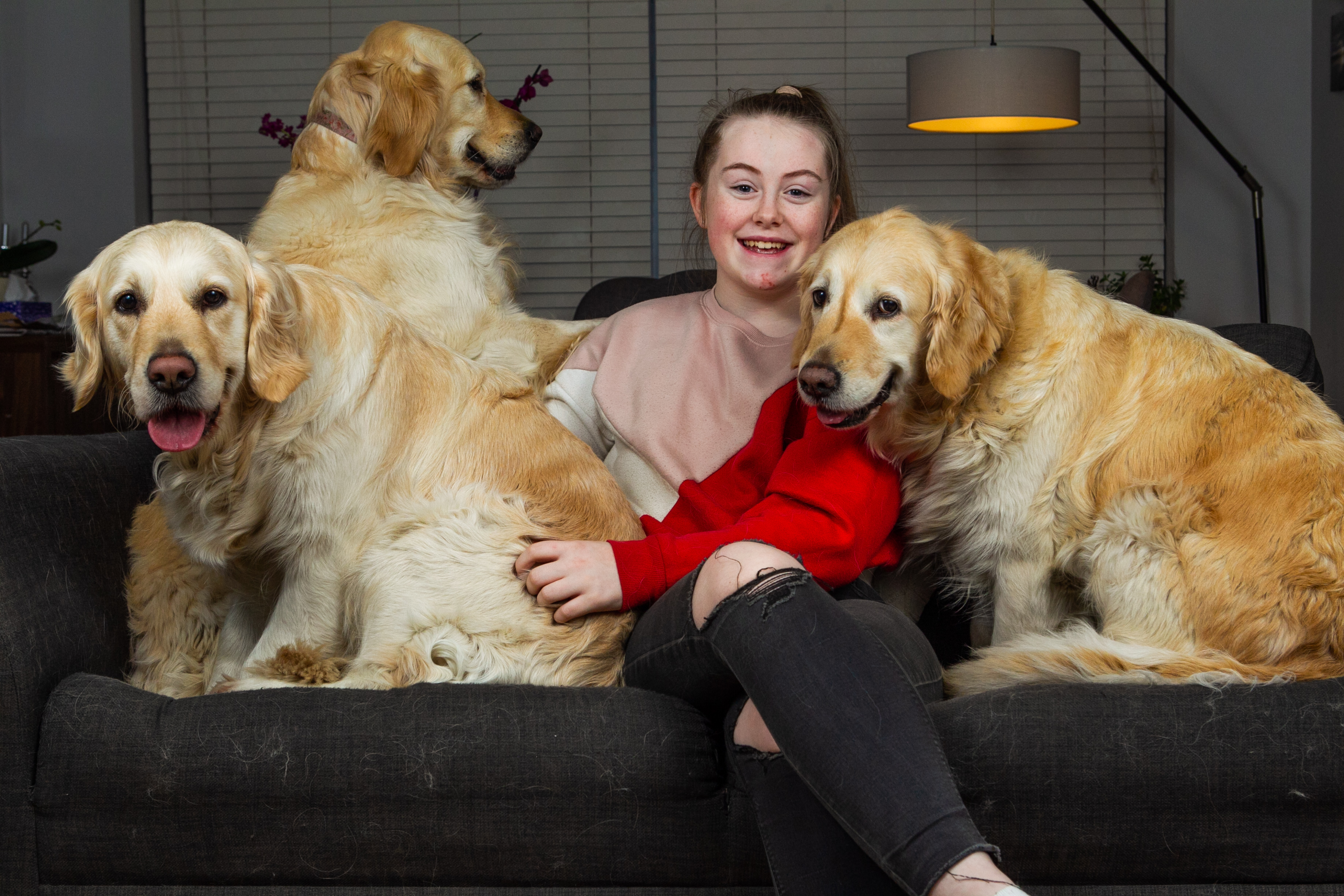 Teenager Orla Robb has a close bond with her family's three dogs.
Orla, 13, enjoys long walks and cuddles on the sofa with golden retrievers Sunny, Amber and Heidi.
She said: "I love all three of them. We go on long walks at the weekends.
"People come up to us and say, 'Aw, your dogs are so cute'.
"They have different personalities. Sunny barks a lot and gets excited. Heidi is quite shy and not very bright.
"Amber is crazy, she is good fun and cuddly.
"A couple of weeks ago Heidi ate an onion and we had to take her to the vets.
"They just cuddle up with you when you get in and they are always cheerful. I wouldn't be without them."
Orla, a pupil at Balfron High School, lives with parents Wendy and Struan and brothers Callum, 10, and Angus, 16, in Drymen, Stirlingshire.
Wendy said: "Sunny was my dog and Amber and Heidi were her pups. Orla absolutely loves them. She has a real bond. They are great pets."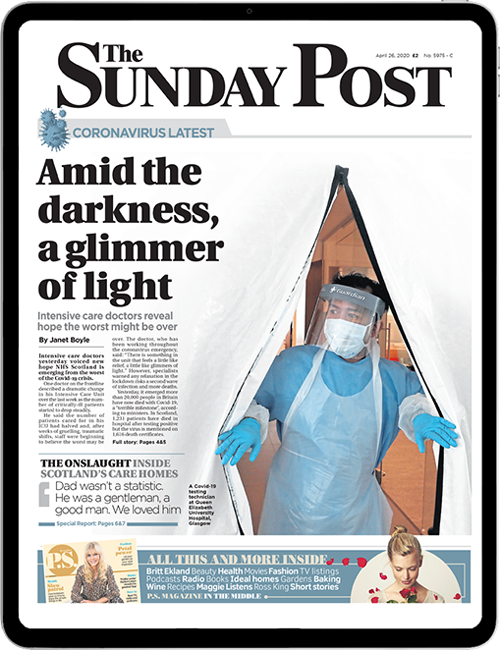 Enjoy the convenience of having The Sunday Post delivered as a digital ePaper straight to your smartphone, tablet or computer.
Subscribe for only £5.49 a month and enjoy all the benefits of the printed paper as a digital replica.
Subscribe