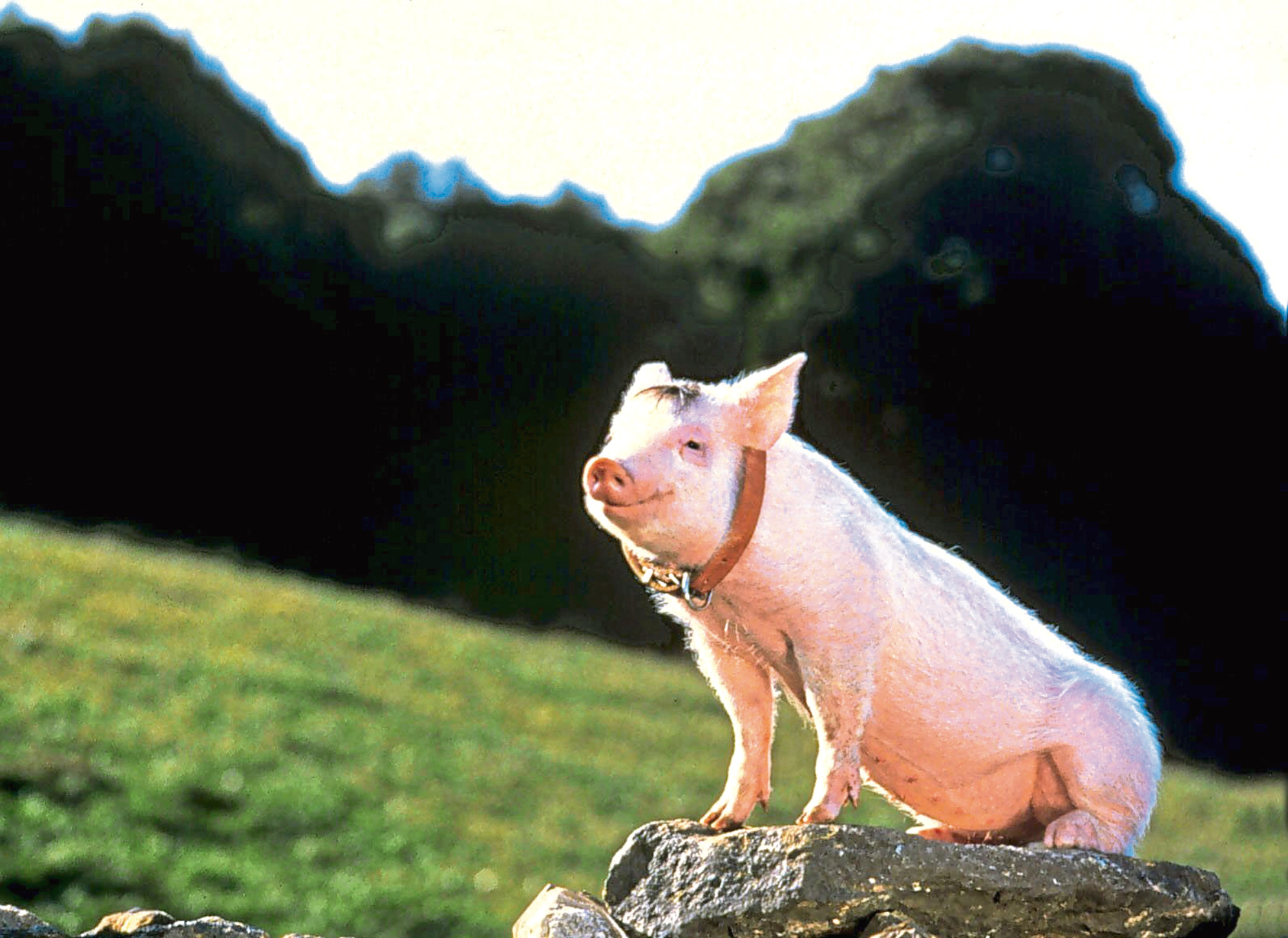 WE'LL tell you no porkies – this is The Year Of The Pig.
As the last of the 12-year cycle of Chinese zodiac animals, 2019 falls to our porky friends, and in China, these creatures seem especially important, as they even have five types of pig named after the elements metal, water, wood, fire and earth.
In Japan and Tibet, they have the boar instead of the pig, and there's snout wrong with that. But we know which we prefer.
That's why this week we bring home the bacon by spotlighting just 10 of the best-known, most-loved pigs on the planet, and explain why they hog our attention…
PORKY
This is the little guy who stutters "Th-th-th-that's all, folks!" but audiences have always been sad to see the end of any show starring Porky (pictured right).
He's been voiced by multiple men over the best part of a century, including Mel Blanc, and he was first seen in the 1935 short I Haven't Got A Hat.
Porky is not all sweetness and light. When he hit his thumb with a hammer, he said a bad word!
We'll forgive him, especially as they didn't dare show it until many decades later.
Perhaps if his "son of a…" had been heard back then, th-th-th-that really would have been all, folks.
BABE
Adapted from the novel The Sheep-Pig, Babe was raised as livestock but preferred to behave like a sheepdog.
The original movie saw the cute little orphan piglet chosen for a Guess The Weight contest, and a chat with a helpful duck shows Babe how to avoid the frying pan.
Ferdinand crows like a rooster to wake folks each morning, and he suggests Babe help him destroy an alarm clock that could put him out of business.
Babe certainly proved popular, with mass audiences, and even some of his human co-stars became vegans in real life through his inspiring tale.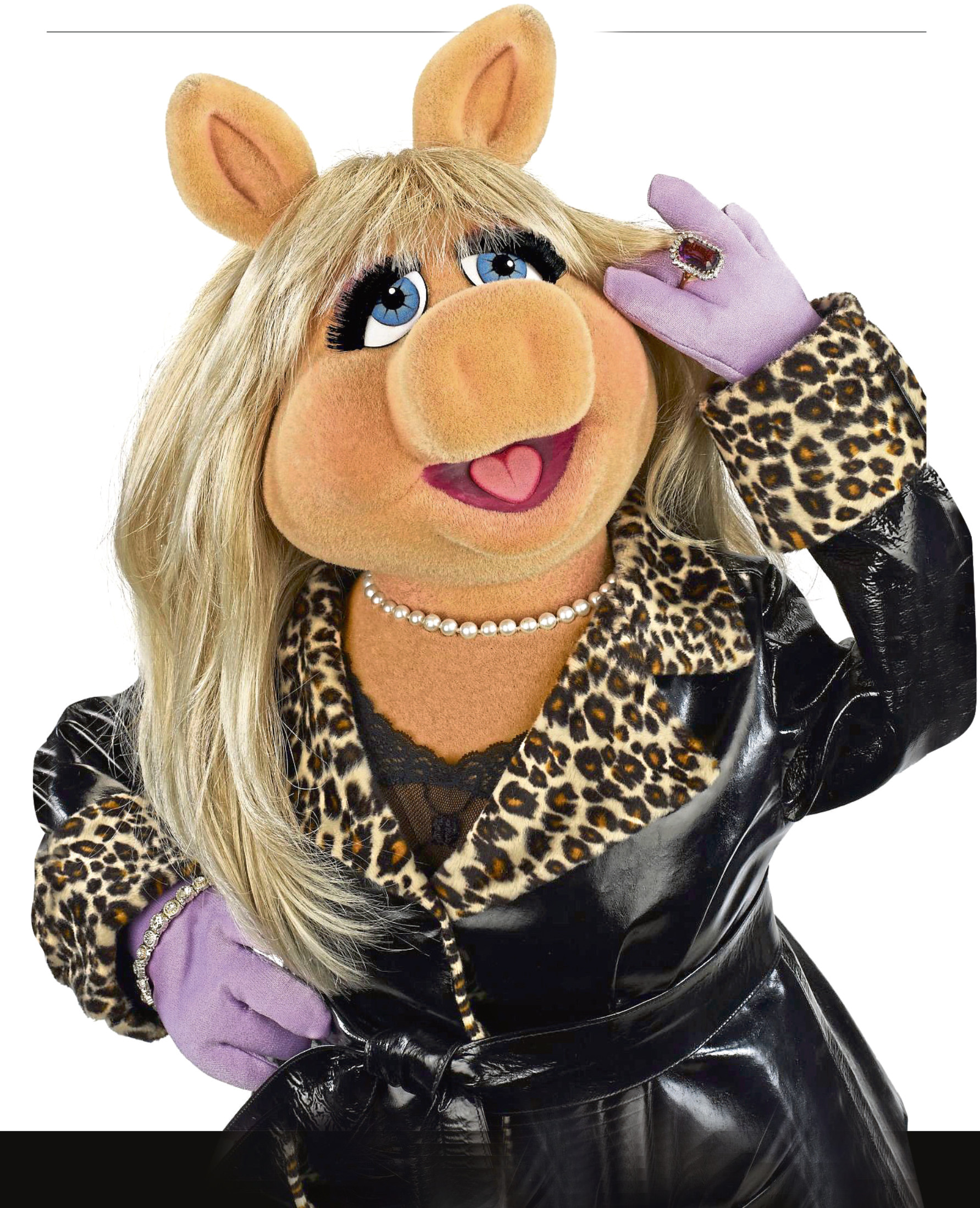 PINKY AND PERKY
Devised by Czech-born puppeteers Jan and Vlasta Dalibor, this pair were a major part of my childhood.
Seen as a symbol of good luck in the former Czechoslovakia, they definitely brought good luck to their makers.
They were also surprisingly musical, and if you haven't heard them cover Hole In My Bucket, I'm afraid to say you haven't really lived.
HAMM
The plastic piggy bank from Toy Story, with a witty joke for every occasion, Hamm does have a horrid alter ego, Evil Doctor Porkchop.
However, he always winds up being the good guy in the end, and he gets on like a house on fire – or a tasty meal – with Mr Potato Head.
PEPPA
When you even get your own Hampshire theme park named after you, you're clearly a particularly popular pig.
Pre-school toddlers, and their parents who refuse to grow up, adore Peppa and friends in more than 180 locations around the globe.
Evidence of how far her popularity spread was seen when her TV future on Australia's ABC network was under threat.
Oz's Minister for Communications and future Prime Minister, Malcolm Turnbull, insisted: "Contrary to media rumours, Peppa's is one snout we are happy to have in the ABC trough."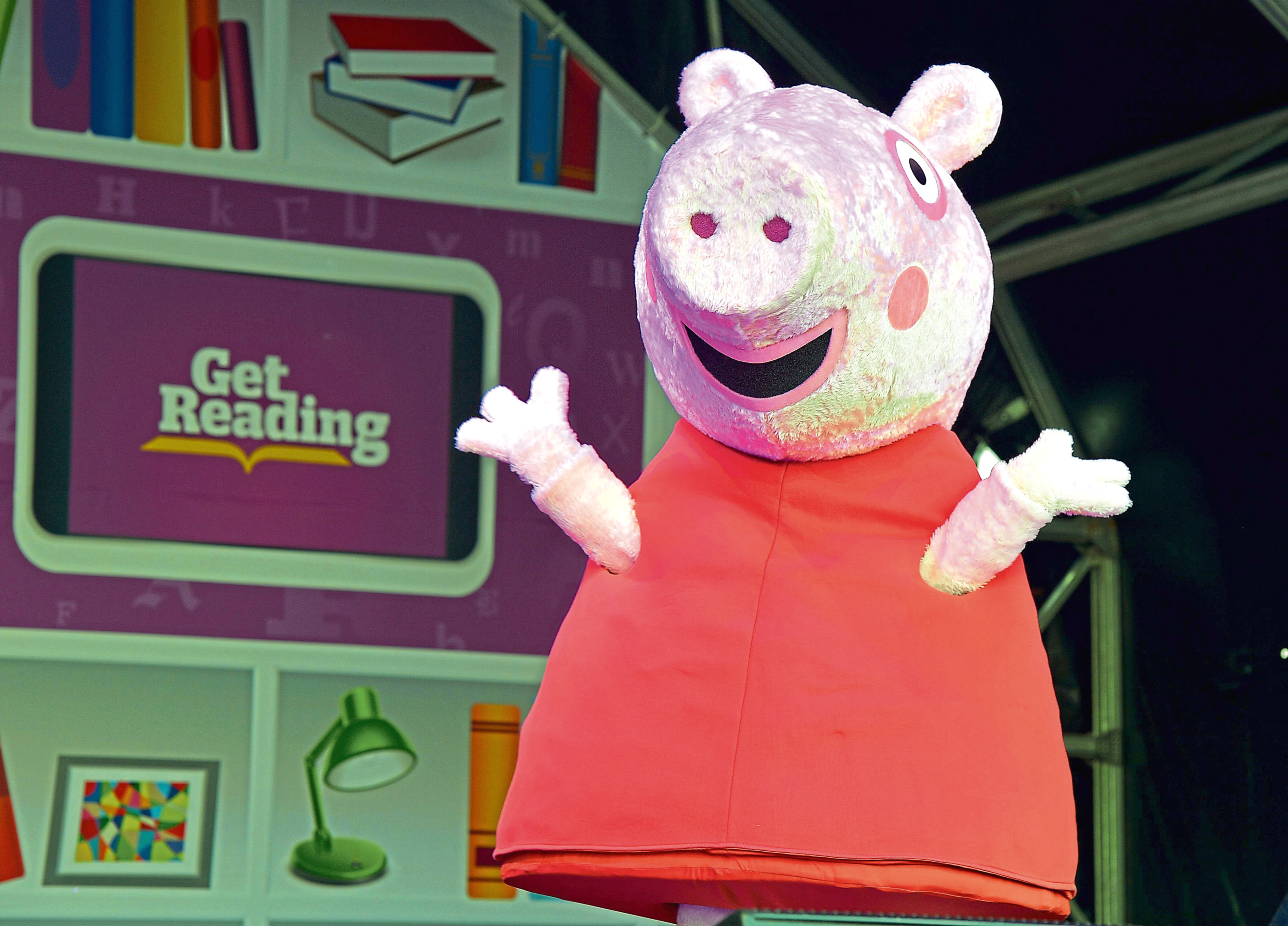 WILBUR
When Hanna-Barbera make a film that isn't about one of their many famous cartoons, it's a rarity.
They've only done it three times but jumped at the chance to put Wilbur, and the Charlotte's Web tale, on film.
From a 1952 book of the same name, the runt of the litter is saved by a farmer's daughter.
NAPOLEON
There is nothing heartwarming about the story of Napoleon and the various other pigs from George Orwell's classic Animal Farm.
It was written at a moment in history when Britain was getting on very well with Stalin, something Orwell hated and feared.
It begins with another pig, Old Boar, gathering the animals to warn them just how dangerous humans are, and Napoleon then teaches the young cubs, pups and others how to live the right way.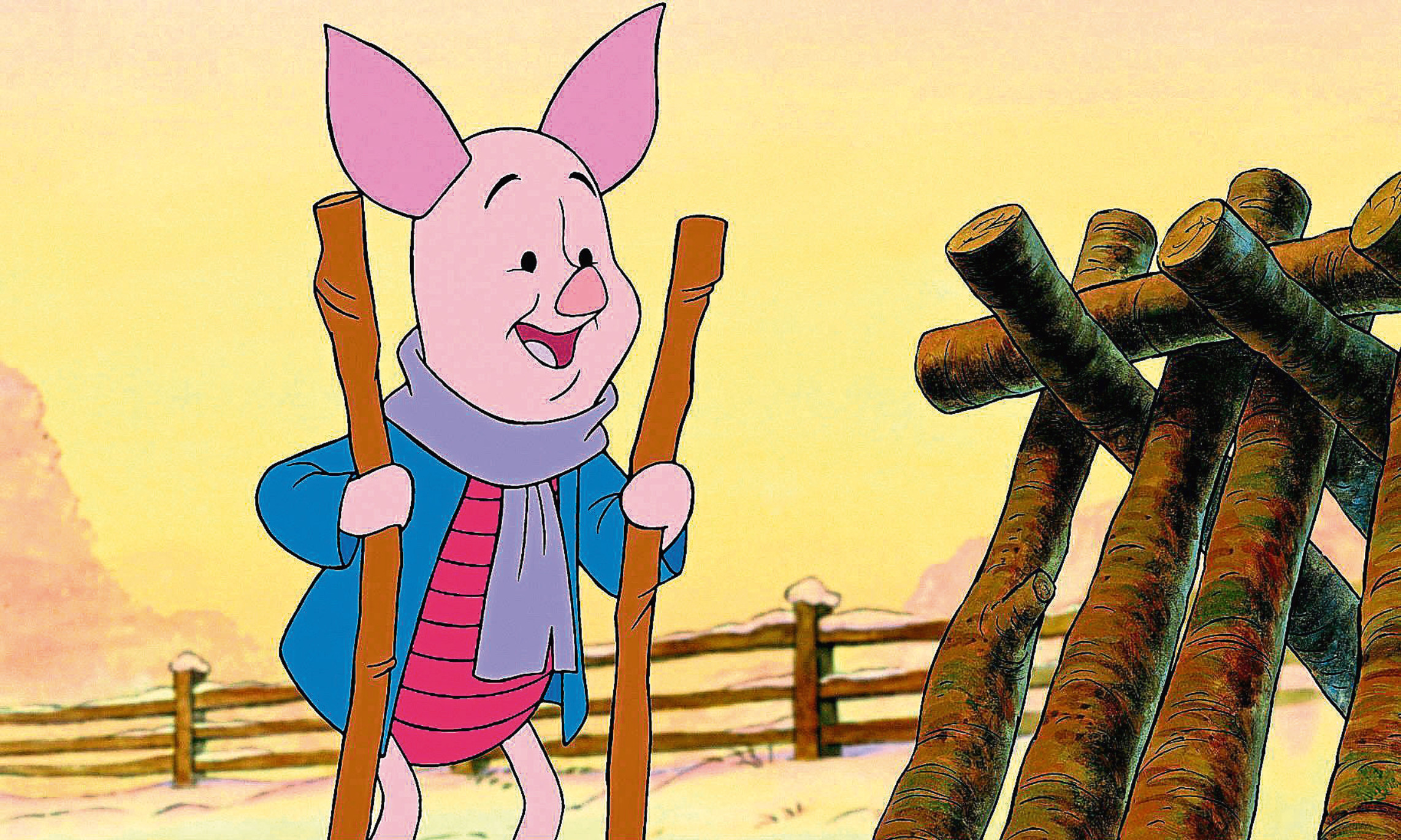 PIGLET
Surely one of the most loveable pigs of all time, this porky often leaves Winnie-the-Pooh in the shadows.
Although tiny, he is brave and tries to overcome his fears.
He has become so famous that he often pops up in movies and Disney resorts.
And for any kid who felt bad about their small stature or had any kind of inferiority complex they had to defeat, Piglet remains the perfect role model.
MISS PIGGY
As divas and prima donnas go, this lady takes the biscuit.
Regardless of who she is meeting, it is all about Miss Piggy and she doesn't like anyone else stealing her thunder.
As the man who does her voice, Frank Oz, pointed out: "She grew up in a small town in Iowa. Her father died when she was young, and her mother wasn't that nice to her. She had to enter beauty contests to survive, as many single women do."
If she makes a pig of herself now and then, you have to forgive her.
THREE LITTLE PIGS
Not by the hair on our chinny chin chins could we leave this trio out.
We all know the fable of the trio building three houses of differing materials, two of them finding Big Bad Wolf has no trouble knocking them down again.
The ones of straw and sticks are a pushover but the brick house stands firm, and it has long been seen as a moral tale.
Although you can find printed versions from the first half of the 19th Century, it's thought the tale goes back much further.
Many of us think of the Disney version from the 1930s, with the threesome called Fifer Pig, Fiddler Pig and Practical Pig.
Who's Afraid Of The Big Bad Wolf proved such a popular song that it became a huge hit and is one of the all-time most-covered Disney numbers.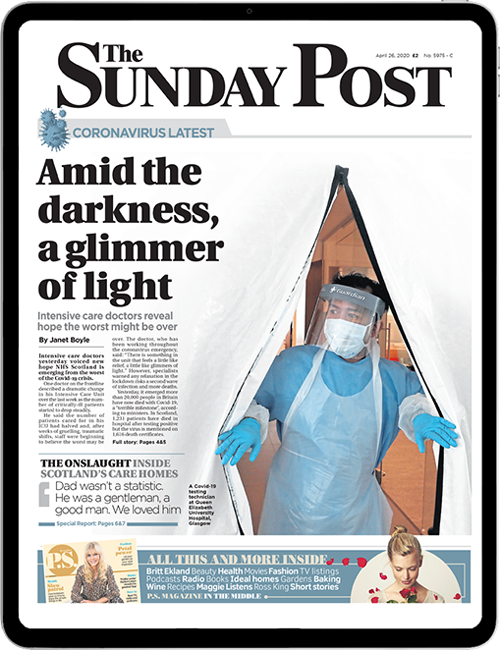 Enjoy the convenience of having The Sunday Post delivered as a digital ePaper straight to your smartphone, tablet or computer.
Subscribe for only £5.49 a month and enjoy all the benefits of the printed paper as a digital replica.
Subscribe