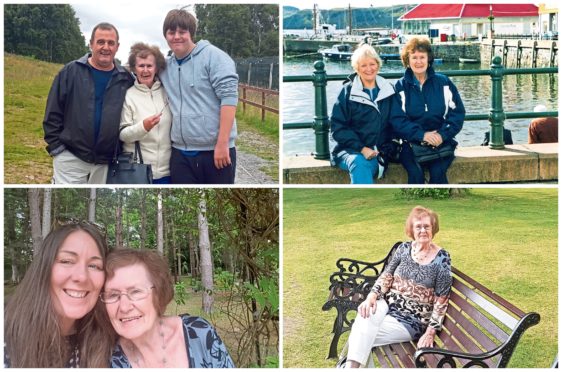 Maureen Inglis, from Aberdeen, has just celebrated her 80th birthday.
She has a daughter, Rhona, 55, and one grandchild, Callum, 18.
Maureen loves having fun with her family and taking her pals on trips into the countryside. She is a keen gardener, a budding artist and knits for charity.
Here, she shares her picture gallery.
---
Special sister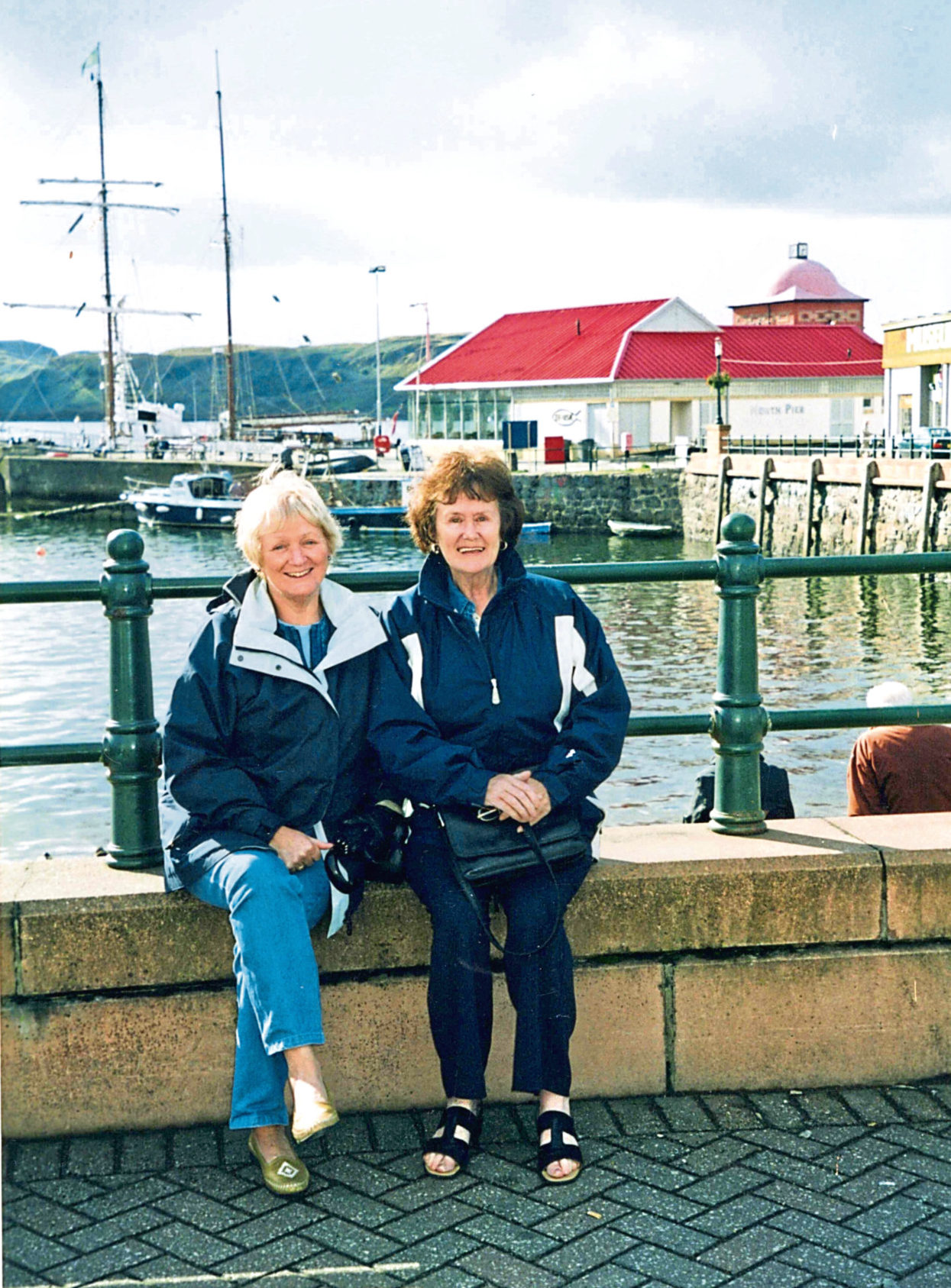 Here I am on holiday in Oban with my 81-year-old sister Estelle.
She lives in Lancashire, so we don't see as much of each other as we'd like. But we try to get away on holiday together at least once a year. You're never too old to have fun and we live our lives to the full.
Our joint Christmas present from my daughter was a trip to The Enchanted Forest in Pitlochry next month.
That is really something to look forward to.
---
Garden fancy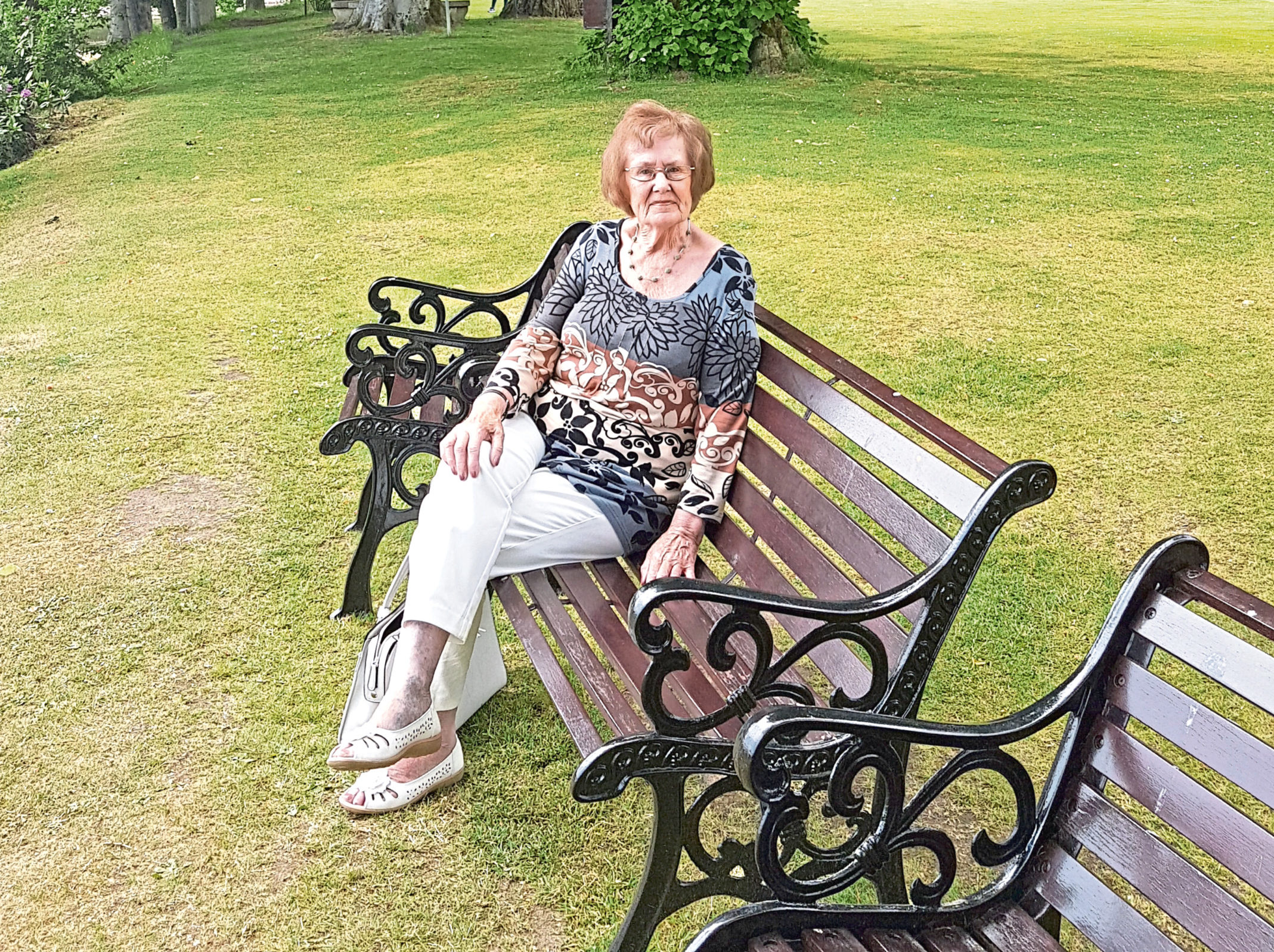 This photograph was taken in the garden grounds of Banchory Lodge Hotel on my 79th birthday last year.
We were there for lunch and it was wonderful.
I love gardens and gardening. My own garden has been my salvation at certain times in my life. It brings me so much peace and happiness.
---
With the boys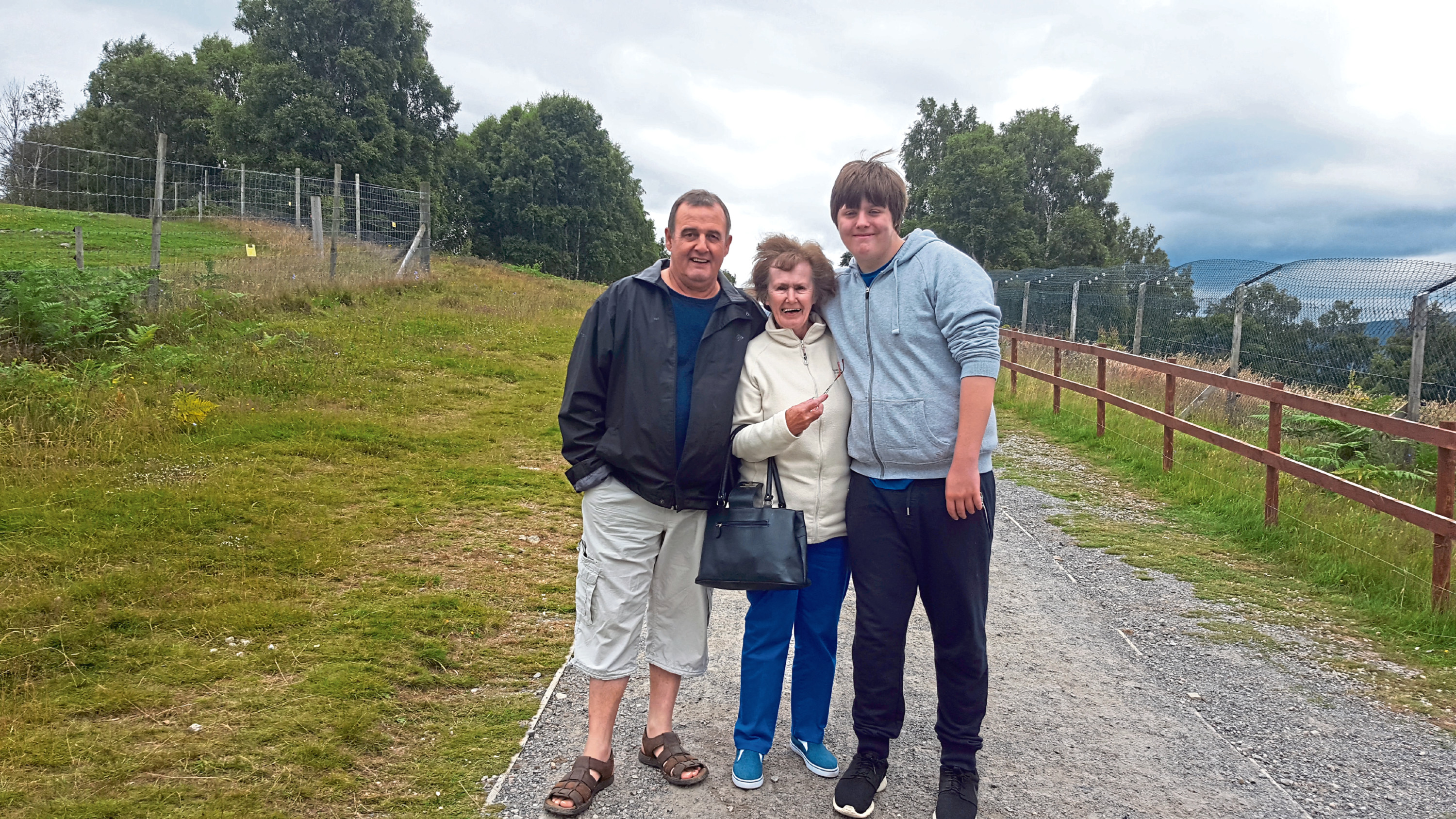 Here is my cherished grandson Callum, on right, with my son-in-law Doug and I.
Callum has only just turned 18 and has passed his driving test, so it's a very exciting time for him. He is such a caring young man and so much fun. I wished I had more like him.
As well as spending time with family, I love knitting and making toys for a family centre. I've taken up painting as well.
---
Birthday surprise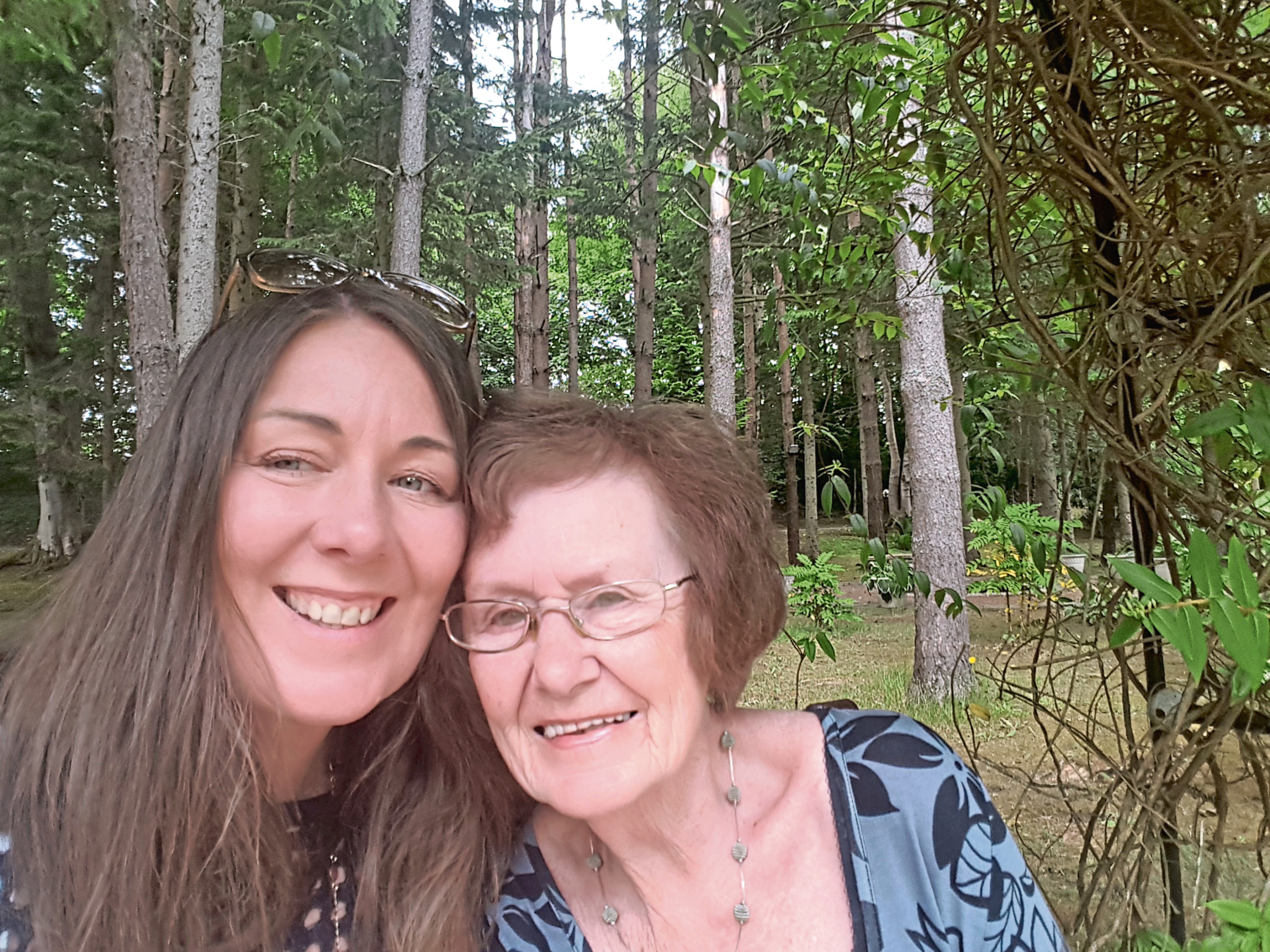 My amazing daughter Rhona always makes time for family and friends despite having a very busy job.
She is especially kind to me. She organised a holiday to Aviemore which coincided with my 80th.
She arranged afternoon tea with champagne for the ladies.
Afterwards, when we got back to our holiday home, the men had decorated it with balloons and had a birthday cake ready.
It was such a lovely surprise.