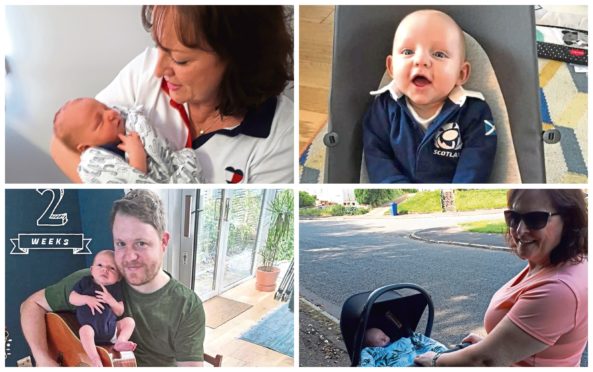 Linda Drummond, 62, lives in Renfrewshire and has recently celebrated the birth of her third grandson.
Linda loves holidays abroad and going to gigs to hear her son's band, The Daddy Naggins, play… when she is not looking after baby Joey, of course!
Here, she shares her favourite pictures with P.S. readers…
---
Baby steps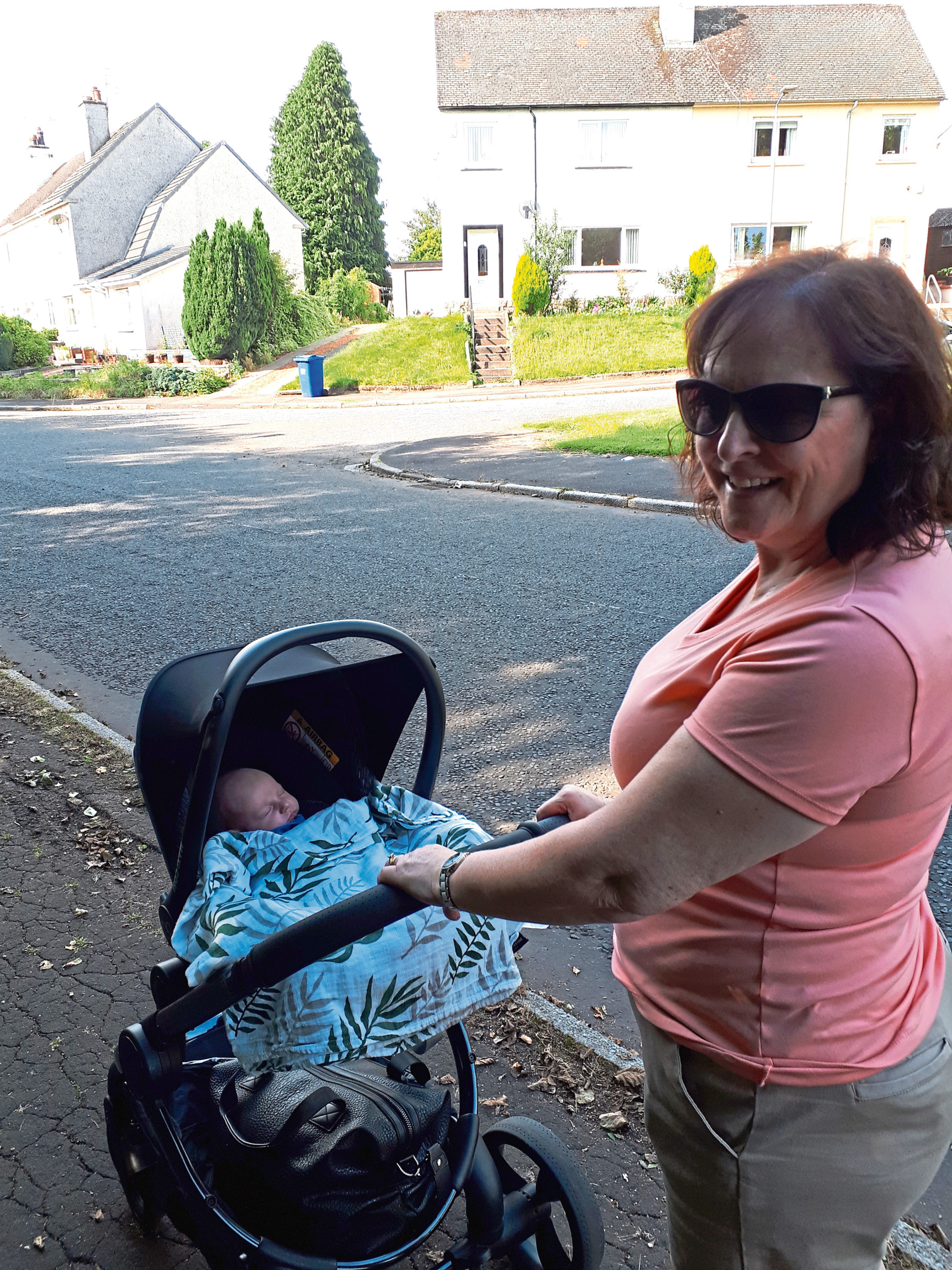 I was so proud the day I took my grandson Joey out in his pram. He is such a happy little chap. Everyone just loves his big eyes and huge smile.
I am following in my mum's footsteps as she was nana to all her grandchildren. She would have been so proud of Joey.
All four of my grandchildren were born in July, and Joey and Ava were born a few weeks apart. Joey lives in Houston, Renfrewshire, while the other grandkids (Lachlan, Quinn and Ava) live in Houston, Texas!
First cuddle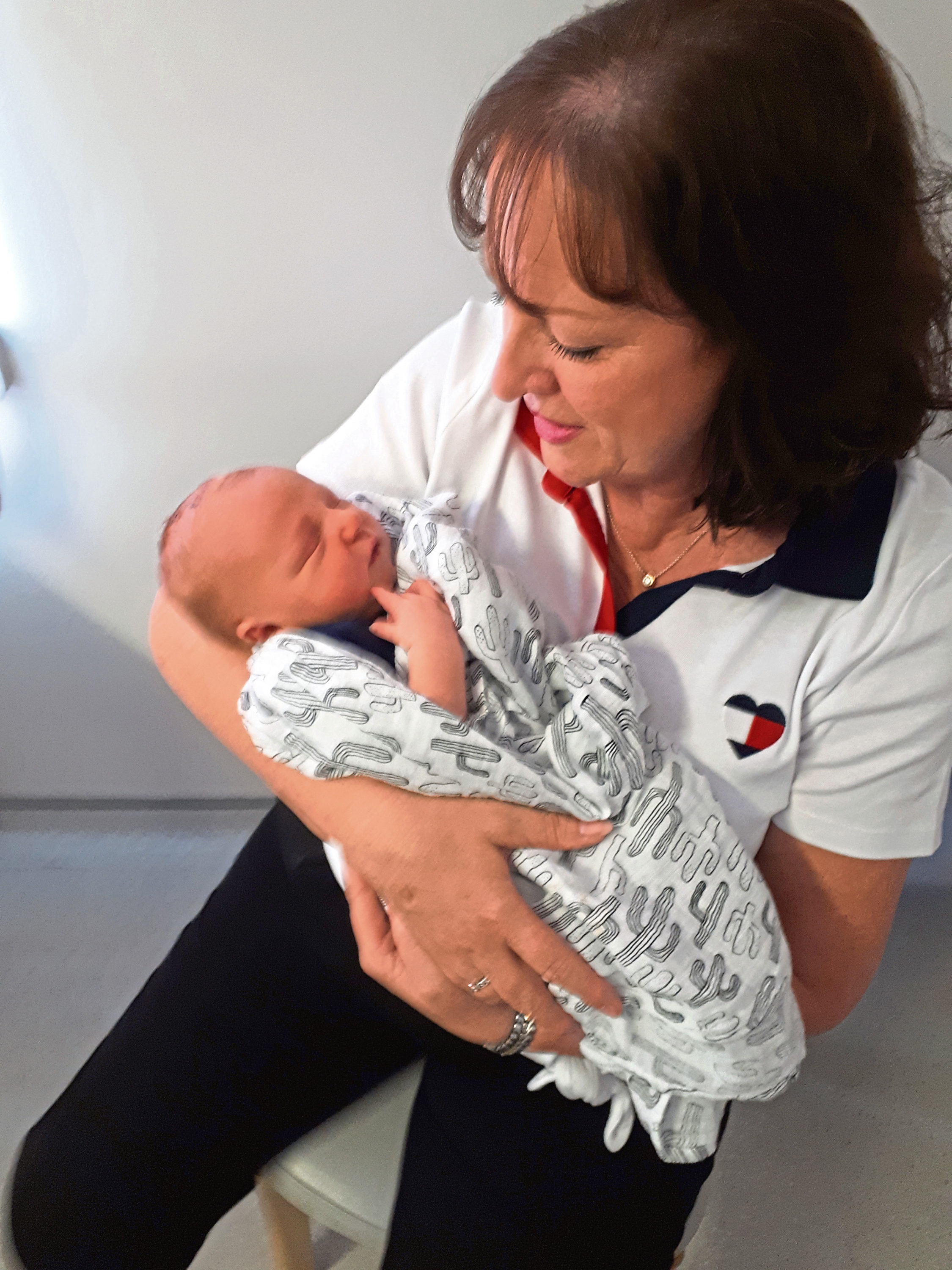 This was the day my life changed forever – the moment I held my beautiful little grandson when he was just hours old. My heart burst with pride.
It was the most amazing feeling, I can't explain it.
I am like that every time he smiles at me because the love you feel for a grandchild is like no other.
Off to the match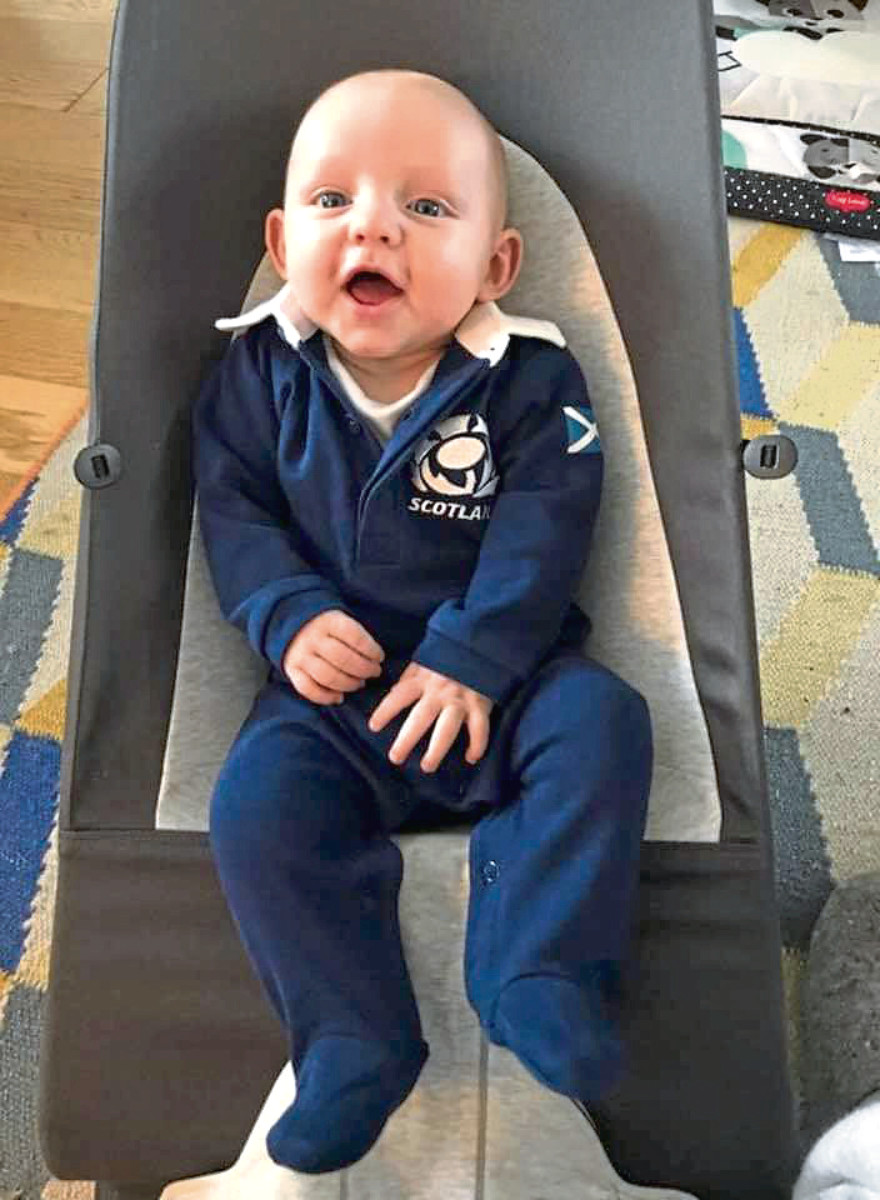 Here is Joey all dressed for a rugby match as he is about to cheer on the Scotland team. He looked so cute in his little Scotland romper suit!
He is so aware of everything around him. He loves bright colours and company.
Joey will be an independent little boy, I am sure. I look forward to seeing him grow up into a handsome man and following in the path that makes him happy.
Guitar lessons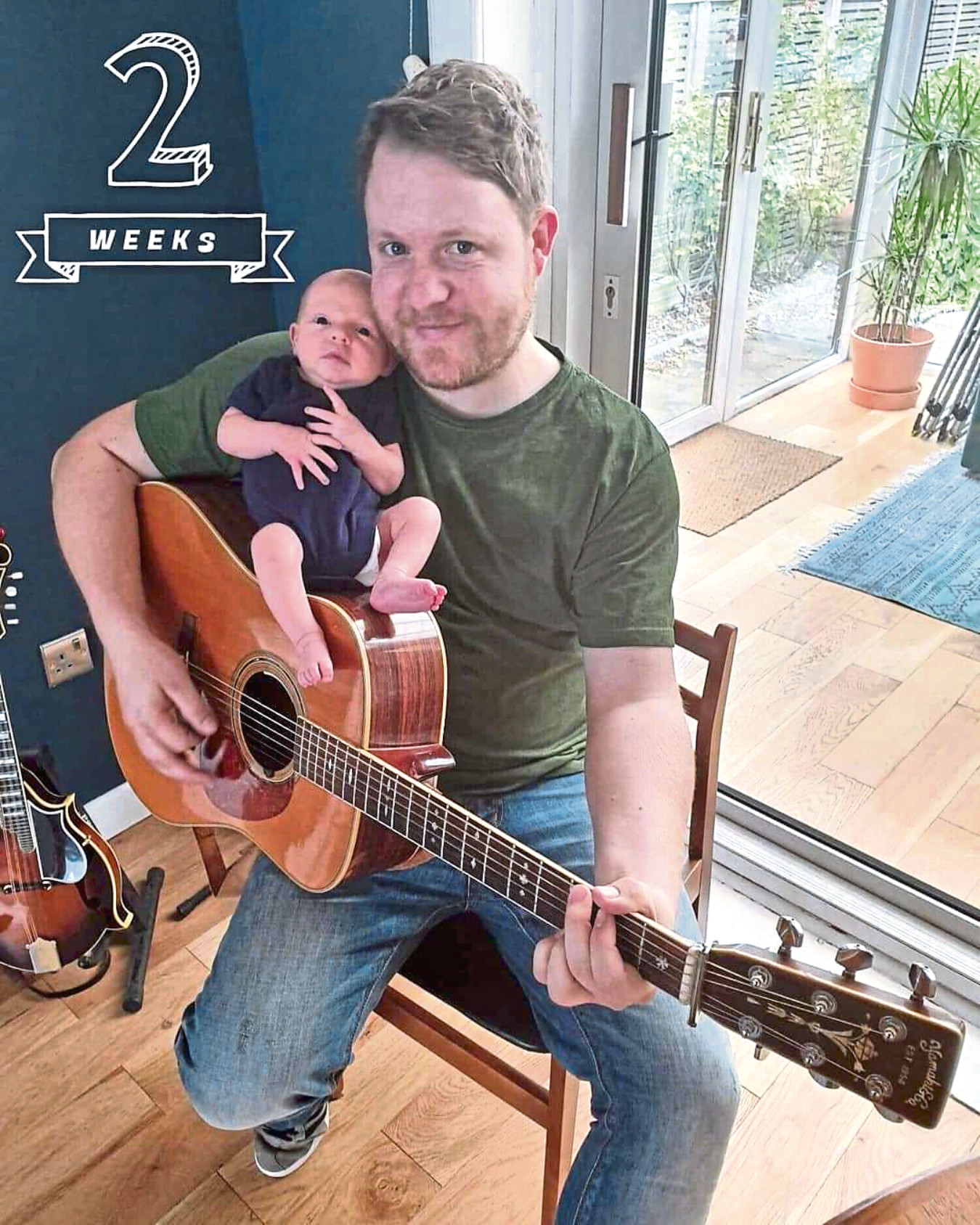 This picture of Joey sitting on his dad's guitar was taken when he was two weeks old.
Darren and Hazel are amazing parents. They don't have a TV. They just play with Joey, sing to him every day and play their instruments.
By the time Joey was three weeks old he had been to three gigs. He has even been to his first Bluegrass Festival and has his own little ear defenders. He loves music. His other grandparents are also musicians.