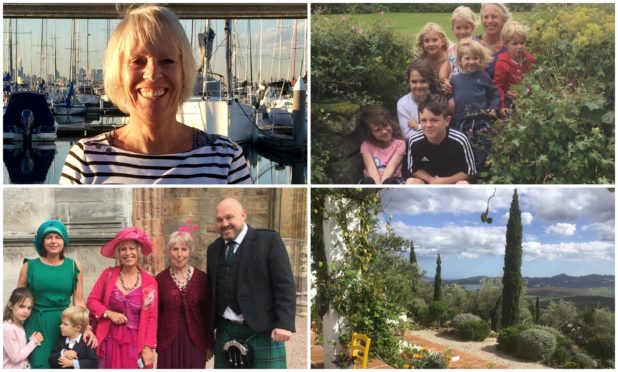 Gran-of-seven Caroline Barron, 67, is living the Spanish dream.
After retirement the Edinburgh-born teacher moved from Aberdeenshire to Periana, near Malaga.
The mother of three loves the Mediterranean lifestyle, culture and climate. Here, she shares her favourite snaps…
---
My magnificent 7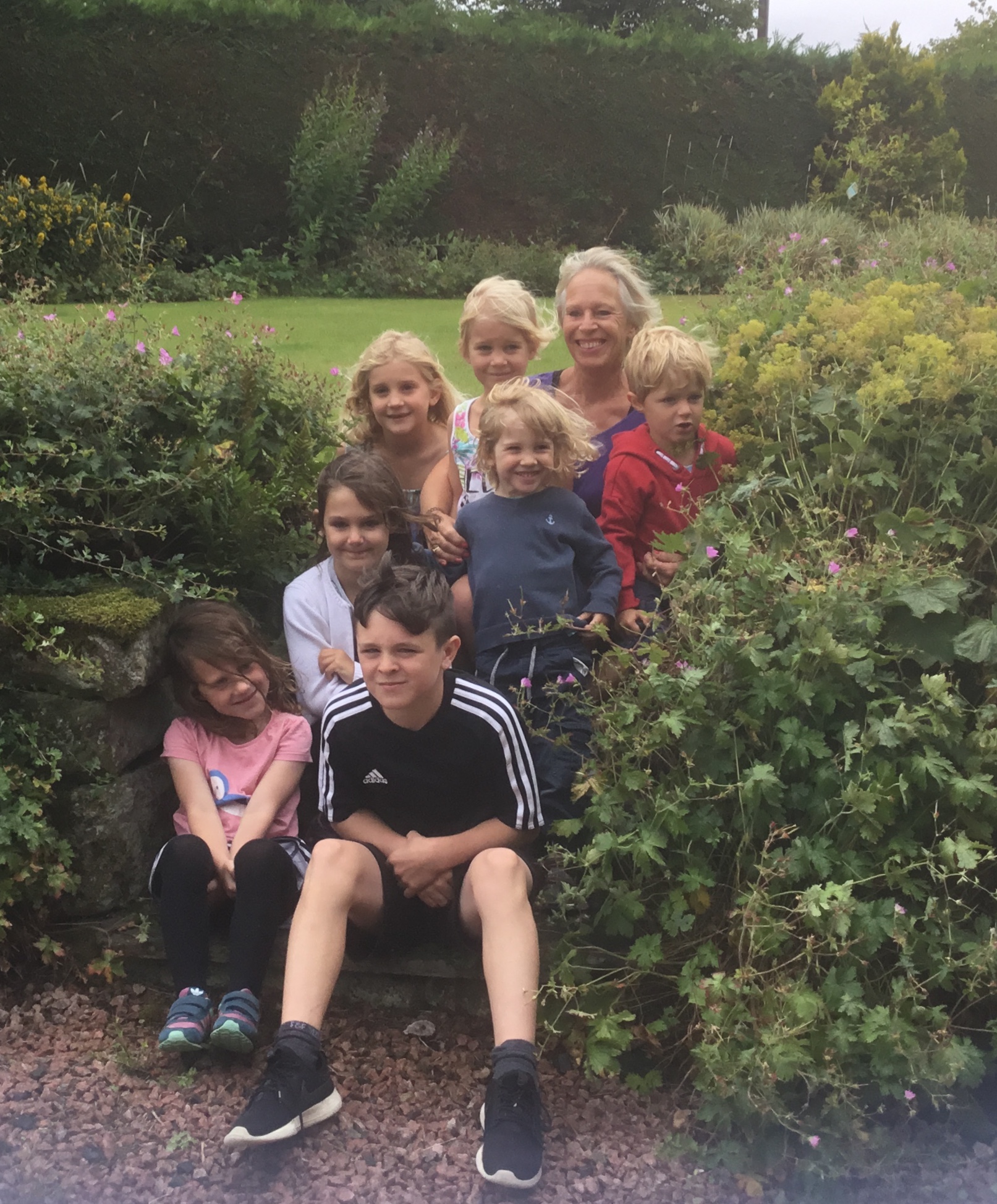 With my grandchildren living across the globe, it's very rare to see them all together. Three of them live near Pau in France, two are half-Spanish and live in Rothienorman, and two are Scots from Burghead in Moray.
It's quite amazing as all my children were brought up in a wee corner of Aberdeenshire. This picture is quite special as it was taken at the one and only time so far we've managed to get all seven in the same place at the same time. The kids don't call me gran, they call me Sunshine.
---
Perfect wedding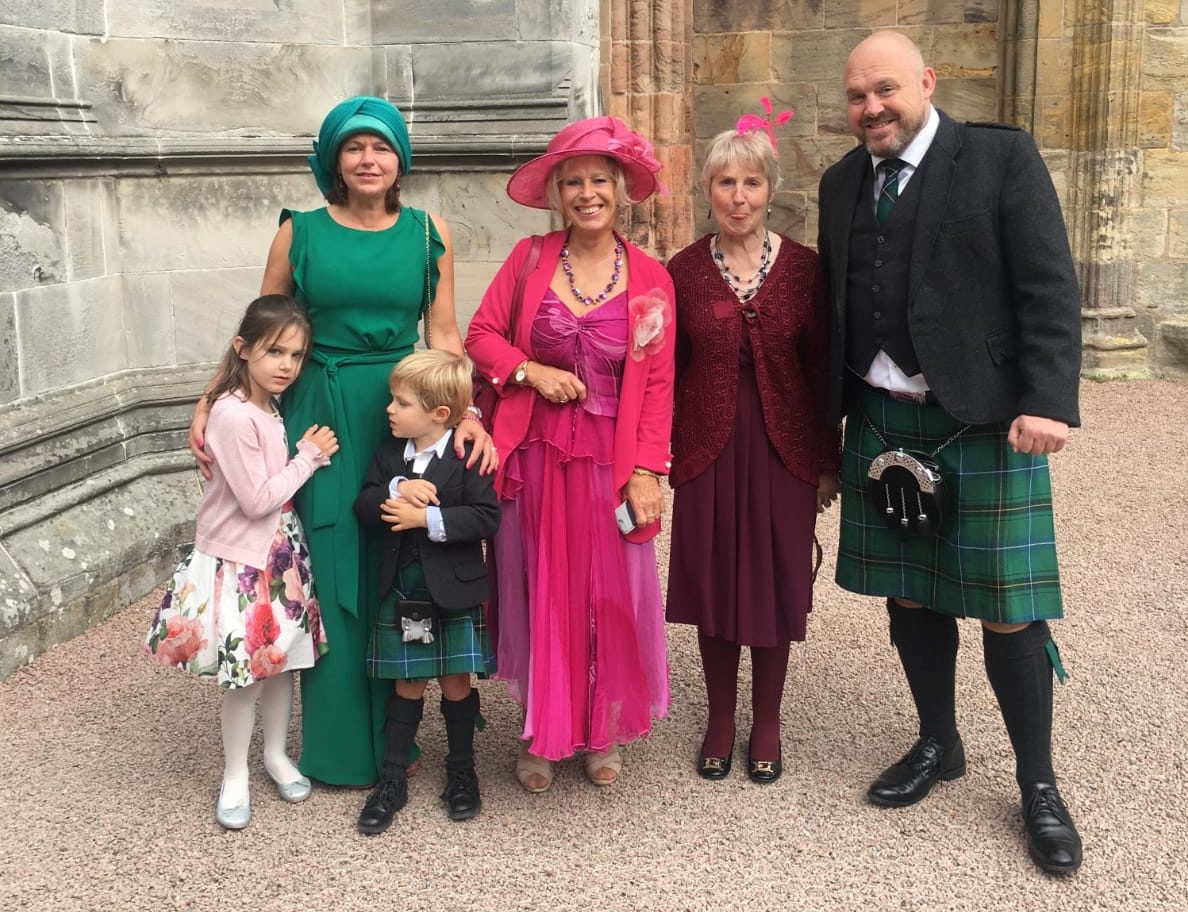 This is me with my son Barny and his Spanish wife Cuca with their children Ana, six, and Theo, three, at my nephew's wedding.
It was a grand affair held at Rosslyn Chapel in Midlothian.
Barny and Cuca met in Seville, where he was playing university rugby. We've had two super christenings in Seville and have fond memories of kilted Flamenco dancing to my nephews playing the bagpipes!
---
Plain sailing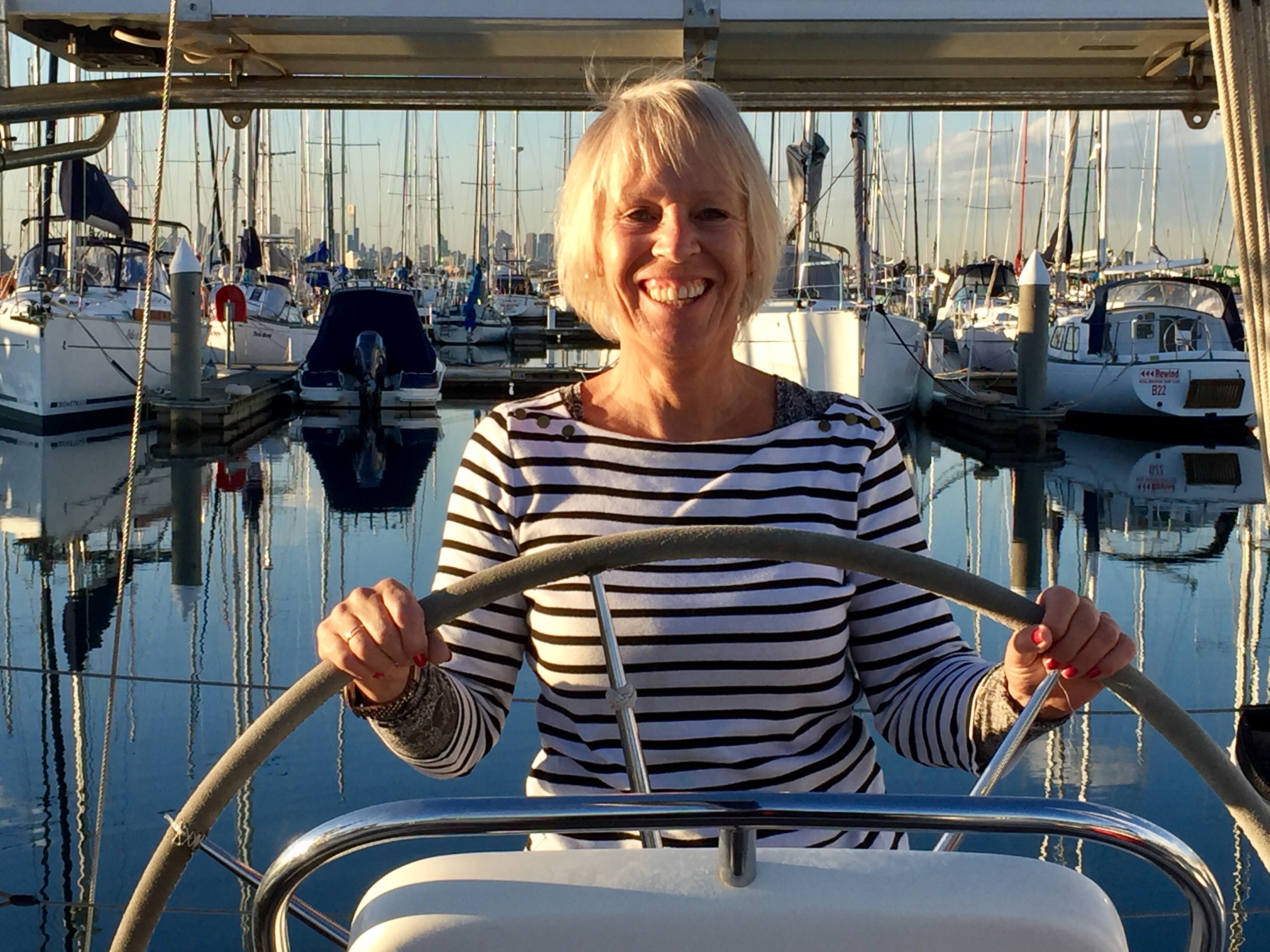 My father was a surgeon commander with the Navy so sailing has always been in my blood. When I was in my early teens he bought me a cruiser. In 2017, I went on the trip of a lifetime to Hong Kong, Australia and Papua New Guinea. I met up with friends I used to sail with in Granton, Edinburgh. It was just like old times!
---
Room with a view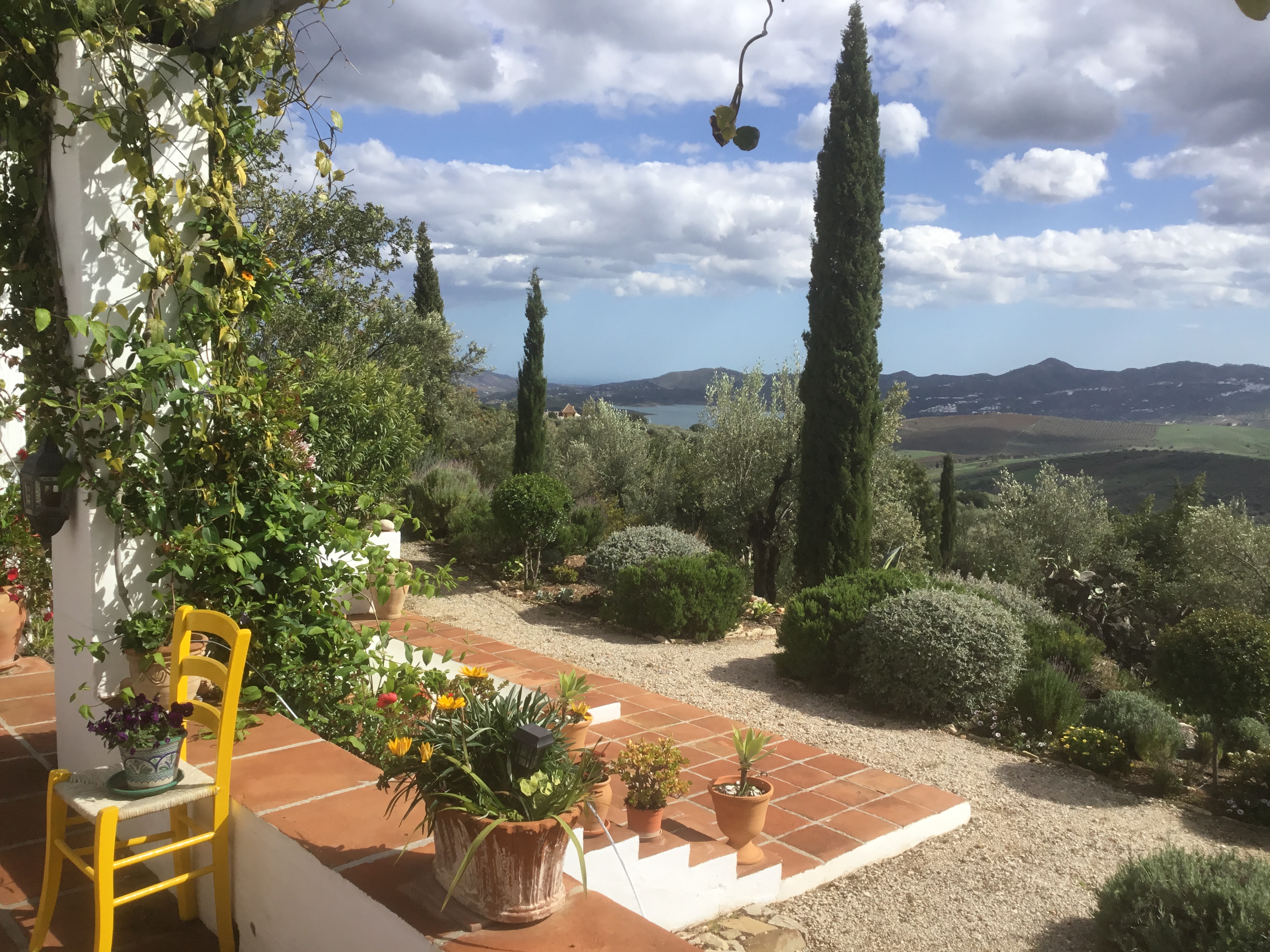 I just love being outdoors. My terrace is one of my favourite places, especially in spring, overlooking Lake Viñuela and the Mediterranean in the distance.
I love having a nice view – and something to paint. One hill in my view looks just like Bennachie, which keeps the odd pang of homesickness for Aberdeenshire at bay. I sometimes play bagpipe music to enhance the sensation and wrench my heart a bit!