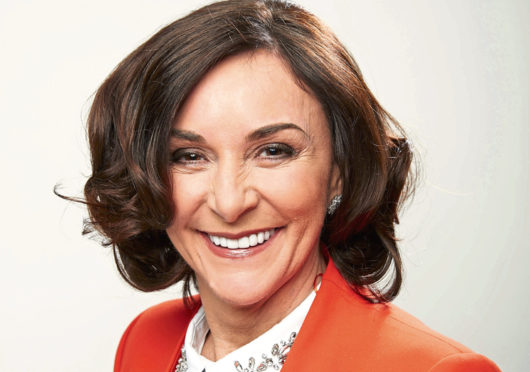 She is Strictly Come Dancing's head judge and the woman who taught Hollywood heart-throb Tom Cruise to dance.
Shirley Ballas has had a stratospheric rise to fame from her humble beginnings on a tough, Merseyside housing estate, all charted in her memoir Behind the Sequins.
But, as the dance show that made her a household name returns to our screens on Saturday, she reveals that writing the book opened up a "Pandora's box" of pain.
"It's been an emotional rollercoaster," says Shirley, 60. "But I thought, when you get this job on Strictly it can be a platform for people to be inspired. It was such a difficult journey for myself – and still continues to be a difficult journey – and I wanted my son Mark to get a better perspective of his mother."
She's been in lockdown at her London home with her 83-year-old mother Audrey and her boyfriend, actor Daniel Taylor, 47, whom she met in panto. They've been together for 18 months.
She says of her partner: "He's also been through this difficult journey and now, as my emotions become a little bit more triggered, he sees another side of me that perhaps he hasn't seen before. He's very complimentary and loves me just the way I am. Of course, there is a honeymoon period which will pass but I'm optimistic for the future."
Brought up by her mother – her father left when she was two – Shirley Rich started dancing at seven. Audrey, to whom she dedicates the book, took on a variety of jobs to pay for her daughter's lessons.
She left home at 14 and married her first husband, professional dancer Sammy Stopford, at 19. A string of trophies followed but the chemistry they had on the dance floor didn't extend to home life and they divorced five years later, when she dramatically moved to Texas to be with wealthy Corky Ballas.
They were married for 23 years before eventually separating in 2003 but it was a relationship that gnawed away at her self-esteem. Even now, she isn't happy with her body image. She's had liposuction and breast implants but still doesn't like how she looks. She reveals: "It doesn't matter how much reassurance I get, I wouldn't get up in the morning and stand in front of the mirror."
But it was the suicide of her 44-year-old brother, David, in the year of her divorce that was the biggest heartache of all. "Bits happen in your life and you deal with that particular bit at a particular time and then you put it in Pandora's box and put that episode away. I feel like my life at the moment is very scattered, like everything's out of the box and I'm trying to gather it all to bring it back to one place.
"I've lived with his suicide for 17 years. People tell you it gets better but it doesn't. It's constantly somewhere at the front of my mind."
Strictly, though, makes her smile. She reveals: "I'm very excited about the same- sex couple (Nicola Adams and Katya Jones). That's long overdue. If you go to the theatre you'll see two men dance together, if you go to the ballet, you'll see two men dance together. It's really not a big deal."
Heartaches have taught her life has no guarantees but for now she has no plans to hang up her own dancing shoes. The queen of Latin laughs: "I'd like to think that I'd be on Strictly till the day I pop my clogs."
---
Shirley Ballas – Behind The Sequins, BBC Books, £20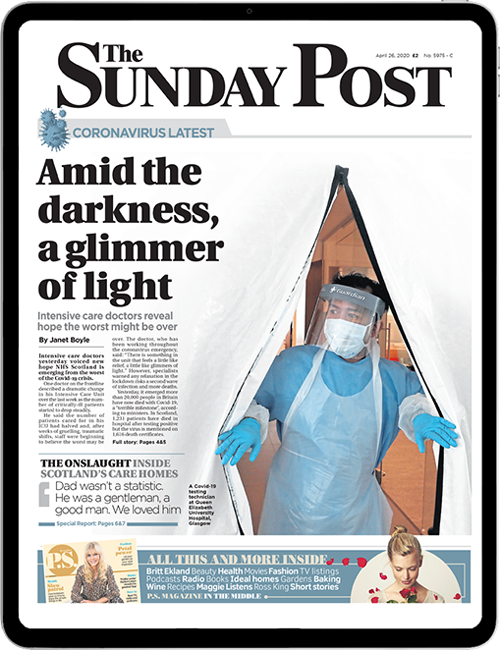 Enjoy the convenience of having The Sunday Post delivered as a digital ePaper straight to your smartphone, tablet or computer.
Subscribe for only £5.49 a month and enjoy all the benefits of the printed paper as a digital replica.
Subscribe