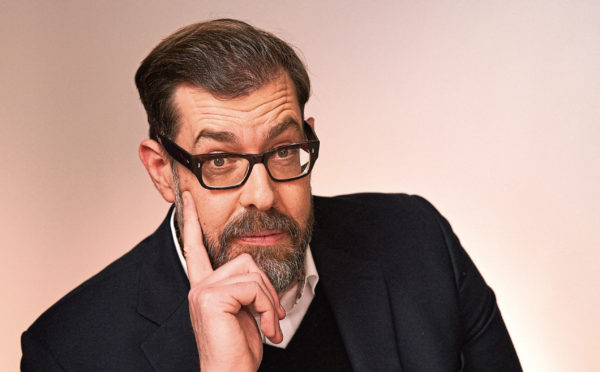 Genial giant and quiz show host Richard Osman stumbled on the idea for his debut novel while visiting the mum of a friend in her retirement village.
The 6ft 7in co-host of BBC1's Pointless wrote the book in secret over 18 months and has been blown away by the attention it's getting.
The Thursday Murder Club is a Miss Marple-esque tale about four would-be sleuths in an old people's retirement village who investigate the murder of a property developer.
Peppered with Osman's wry observations, gentle wit and skilled characterisations, it's a multi-generational read with a very British feel. But the Americans are loving it. The book has been acquired in one of the biggest debut novel deals of the decade and Steven Spielberg's production company Amblin has bought the worldwide film rights.
"Suddenly, the Americans were saying, 'Oh, we love this' and then the Germans and Spanish and Taiwanese want to buy it," Osman tells P.S., incredulously.
"I thought, that's interesting, when I've been banging on about Robert Dyas and Twixes.
"I haven't met Steven Spielberg – well, for a number of reasons I haven't been able to go to America and he hasn't been able to come here.
"I haven't even met him via Zoom. I don't know what he's playing at."
Reliving the moment he had the idea for the novel, he says: "I spoke to residents and listened to some of the things they'd done in their careers and how much of a laugh they were having living there and I thought, I bet if there was a murder this lot would solve it – or commit it."
He won't be drawn on who could play the four protagonists in the screen adaptation but says there's a plethora of brilliant older actors who could be cast. But agrees older people are often dismissed in society.
"We are obsessed with young people, but people in their 70s have identical brains to those in their 50s or their 30s. Our circumstances change and our physicality changes and we have a great deal more experience, but we're still as mischievous and interested and sparky as we always were.
"I didn't write about them as older characters, I wrote about them as engaged human beings with some of the disadvantages – and advantages – that age has brought them. Basically, they can pretty much get away with anything."
Given his height and distinctive appearance, he can't see himself making a cameo appearance in the movie version. "It would be weird because I'm quite recognisable…but I'd love my mum (Brenda, to whom the book is dedicated) to have a cameo role."
There is, he agrees, a parallel between himself and his fictional detective, Chris Hudson, a 51-year-old divorcee who lives alone. Osman turns 50 this year and has just moved house in Chiswick, west London, alone.
"Biographically he's very similar to me," he says. Osman reportedly split from his girlfriend, jazz singer Sumudu Jayatilaka, recently. He has two children, Ruby and Sonny, from a relationship which ended more than a decade ago but he remains tight-lipped about his personal life.
He says: "If people in my life wanted a higher profile I'd be happy to talk about them, but I tend not to hang around with anyone who does want a high profile."
Richard Osman – The Thursday Murder Club, Viking, £14.99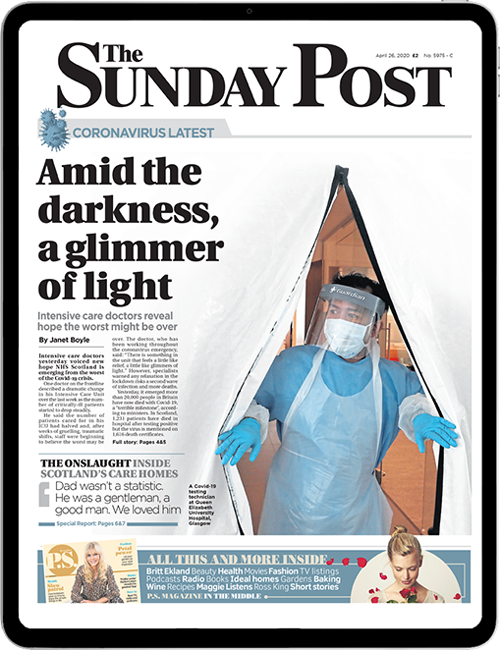 Enjoy the convenience of having The Sunday Post delivered as a digital ePaper straight to your smartphone, tablet or computer.
Subscribe for only £5.49 a month and enjoy all the benefits of the printed paper as a digital replica.
Subscribe