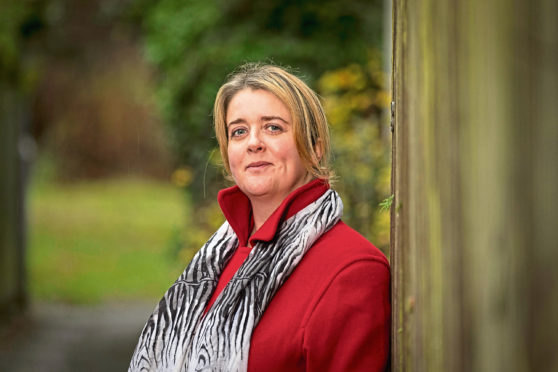 Newbie crime writer Deborah Masson has a tough act to follow – herself.
The single mum of two took Bloody Scotland's Scottish Crime Debut of the Year award in 2020 with the first Detective Inspector Eve Hunter police procedural.
But this author is no one-trick pony. The second in the series, Out For Blood, was released in the run up to Christmas and the third is already under way after she galloped off with a two-book deal that also includes a standalone expected to launch in 2022.
Not bad for an Aberdeen quine who, as a child, fantasized about becoming a writer and would sit in the audience at the country's international crime writing festival, dreaming, but not daring to hope, that she too would one day have her name "somewhere on the posters."
Even more remarkable is that her success was wrought against a backdrop of agonising loss. Deborah, whose father died in 2013, and who three years later moved back to her childhood home after the breakup of a relationship, enjoyed a special bond with her mum. The two shared a passion for crime fiction and her mother encouraged her writing career.
Tragically, she did not live to see her daughter's ambition realised. The author tells P.S: "My mum was diagnosed with terminal ovarian cancer. We lost her two years ago. She was 67. My younger brother Christopher and I were caring for her at home at the end.
"We were expecting to show her a picture of the debut Hold Your Tongue, but the email with the image came through two hours after she died. She knew I was going to be published though, and I was so grateful for that. I like to think that she is up there and seeing what is going on; that she knows I have a second book out. She would be super proud."
The second in the thriller series was penned in the upstairs hall of her home. Deborah explains: "I have a wee desk under the window and I sit and write there." She chuckles: "It was where my mum used to have her tumble dryer with the hose dangling out of the window. I like to think I've been much more productive with the space."
The plot for her latest offering, also set in Aberdeen, sprang from a documentary on human trafficking and a supermarket trip. "I remember seeing a poster in Lidl's on being vigilant about people you see who may be trafficked or used and abused," she explains. "I found the story, and the fact that it's a reality under our noses, particularly harrowing."
She drew on police knowledge and victim accounts for the novel. "I wanted Eve and the team to unearth a hidden Aberdeen," she says. "And I wanted to tell the story about these people sensitively, without being sensationalist."
Her biggest dream these days is "to stay in the game" and encourage her children aged 11 and six. "One of the greatest things for me is being able to say to my kids, after all we've been through, that if you work hard enough you can go for your dreams. The little girl inside me, the one who dreamed of writing, is dancing, and it's lovely to be able to give them that drive.
"Now that I'm back at my childhood home, the same lollipop lady who used to cross me over the road on my way to school is doing it for my kids. She told me recently she was excited as her son bought her Out For Blood for Christmas. How life spins 360 degrees!"
Deborah Masson Out For Blood, Corgi, £7.99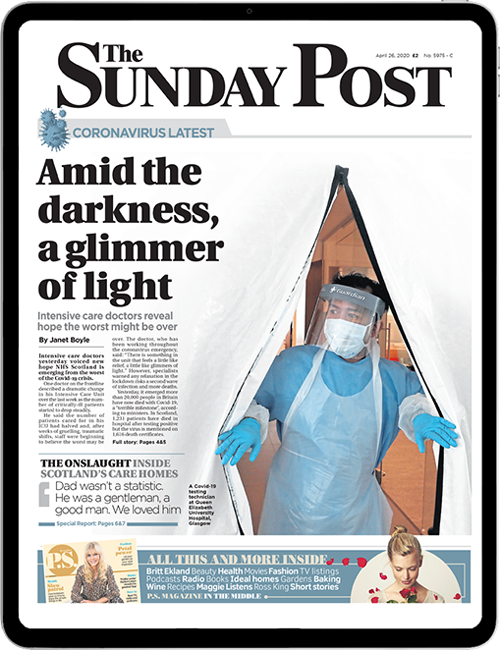 Enjoy the convenience of having The Sunday Post delivered as a digital ePaper straight to your smartphone, tablet or computer.
Subscribe for only £5.49 a month and enjoy all the benefits of the printed paper as a digital replica.
Subscribe