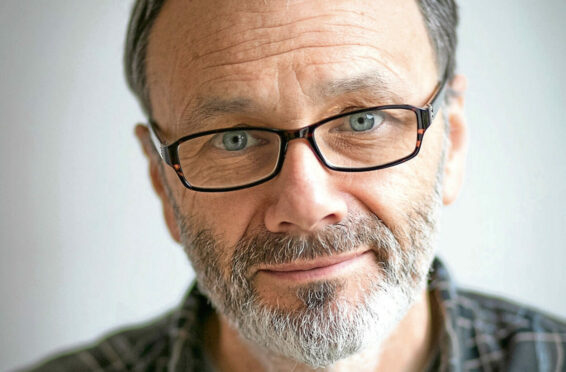 A news story in a 19th Century police journal gave psychology lecturer-turned author Mick Finlay the inspiration for the fourth novel in his gripping Arrowood series, The Meeting House Murders.
It sees flawed Victorian detective William Arrowood probe the slaying of two African travellers in hiding from a ruthless showman.
Since its launch in 2017, the series has gone from strength to strength.
London-based Lookout Point – the TV production company behind the BAFTA award-winning Last Tango in Halifax, A Suitable Boy and Gentleman Jack – is working to bring the books to the small screen with an impressive team including actor and comedian Kathy Burke as a producer and West End and Broadway dramatist David Eldridge handling the screenplay.
The third book in the series was longlisted for the CWA Golden Dagger for best crime novel.
Success has been something of a whirlwind for Glasgow-born Finlay, a dad-of-two who in the past had a market stall in London's Portobello Road and worked as an assistant psychologist dealing with violent patients on locked wards, before eventually gaining a PhD and lecturing in a group violence and group conflict at the Anglia Ruskin University in East Anglia.
Speaking from his home in Brighton, Finlay, 56, tells The Sunday Post: "I didn't start writing until quite late in life and didn't have my first novel published until I was about 50.
"I don't think I would have had enough to say. I hadn't lived enough.
"A lot of the psychology I have learned and the people I met working on the locked wards and the types of violence I saw there have all fed into the book. It is a huge feature of my novels."
Arrowood is the detective who takes on the cases Sherlock Holmes wouldn't touch – it's the underbelly of Victorian society Arrowood seeks to help.
Finlay says: "Arrowood needs to be very unlike Holmes.
"So he is overweight, he doesn't have any interest in sports, he has health conditions, he is a glutton and a very emotional man.
"But he had to have a way of solving crimes that is very unlike Sherlock.
"Sherlock makes a point of saying he is not interested in emotions, he is interested in forensic clues, so I decided Arrowood had to be interested in psychology.
"The fourth book is about an interesting case I discovered in The Compendium of Illustrated Police News of the 19th century where four Zulu men appeared in a Westminster police court.
"It appears the tribesmen had signed a contract with a French manager to appear in an exhibition in Paris, but the contract was sold to a London counterpart.
"They didn't agree to this and they refused to be sold between white men like cattle.
"This was in 1879 and they were held prisoner in a boarding house but the magistrate advised them to go back to work.
"I thought it was an incredible story. The book starts with a similar court case."
Finlay muses that the story holds relevance today in the wake of the Black Lives Matter campaign, although is careful to add: "It's not a preachy book. It's a crime story."
In the meantime, he is looking forward to his next trip north.
"Because my family moved from country to country, the only thing I had to hold onto about my identity was that I was Scottish.
"I go up to the west coast of Scotland every year and do some wild camping and mountain climbing."
---
Mick Finlay – Arrowood And The Meeting House Murders, HQ, £8.99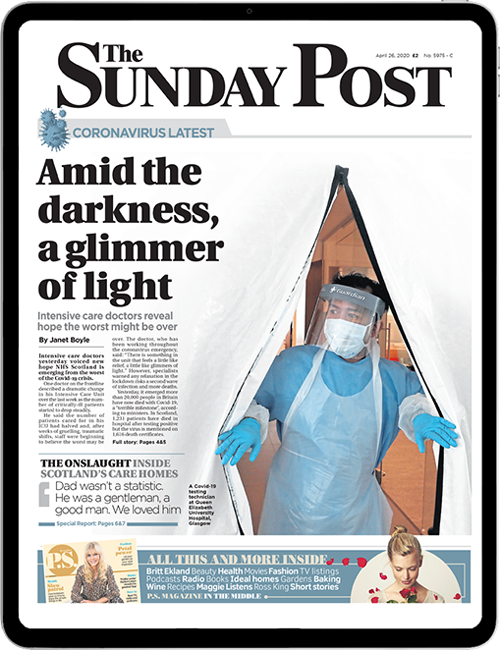 Enjoy the convenience of having The Sunday Post delivered as a digital ePaper straight to your smartphone, tablet or computer.
Subscribe for only £5.49 a month and enjoy all the benefits of the printed paper as a digital replica.
Subscribe