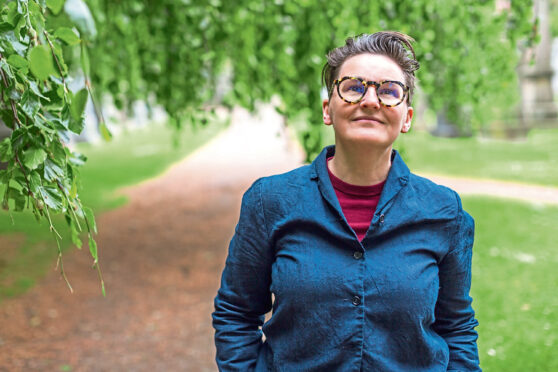 Glasgow-born author Mary Paulson-Ellis again explores what she terms "the territory of the dead" in her latest offering, Emily Noble's Disgrace. But what was to have been her third and final book in a trilogy of standalones will spill into a fourth.
The author confesses to P.S. that there was so much to say on the subject, she couldn't help herself. Paulson-Ellis, who writes her dual timeline detective novels from the home in Edinburgh she shares with her partner Audrey Grant, had been writing for years without real success, until she stumbled on the world of those who die with no next of kin.
It has gripped imaginations. Her debut The Other Mrs Walker was a Times bestseller and Waterstones Book of the Year and her second, The Inheritance of Solomon Farthing was shortlisted for the McIlvanney Prize for best Scottish Crime Novel and the Historical Writers Association Gold Crown.
"I had been writing a novel for years which had some quite good responses but I could never get published," she reveals.
"But I had this idea of an old lady in a flat in Edinburgh, and I'd written a little piece about her; just a page in a notebook. I always remembered that page. So I decided I was just going to write about her and I didn't care if anyone was interested. I wrote the book in a year and a half, and it got picked up."
The page that grew to become her debut novel was inspired by a BBC religious programme she had seen more than 15 years previously.
It followed council workers as they visited the flat of a deceased person and tried to piece together identity from documents and belongings.
She explains: "You are reduced at the end to the things you owned, whether that's a wooden spoon or your family's portrait collection.
"All of that random stuff tells an incredible story of who we are and the experiences we have had. I was interested in the detective job of trying to decipher who a person is in order to honour them at the end."
The author focuses in this outing on Essie Pound a cleaner drafted in to clear the home of departed elderly hoarder Isabella Dawson, once a genteel guesthouse but one with a dark and deadly secret past. Also in the mix is PC Emily Noble, who has her own reasons to be interested in the case.
Paulson-Ellis likes to have characters from previous books pop up her current novel. She says: "This time it was the person who cleans up when you are dead and can't do it yourself.
But of course that is also a metaphor for cleaning up your life. And so Essie was born."
Solomon, the star of the second novel, also returns to grace the pages of the new book.
But the crimes it uncovers are from the past. "You have to read it to find out what they were," the author says. And while the perpetrators are not punished in the novel, the trauma of their crime runs through it.
She explains: "When I write in a dual timeline I am trying to show what happens today is connected to something in our past… how will it affect the person of today and how are they going to find out about it?"
Elected by Val McDermid as one of the UK's 10 most compelling LGBTQI+ writers today, she reveals: "There is something about the starting point of the next book settling in my head. I have done a lot of thinking for it. Now I have to sit down and start writing."
---
Mary Paulson-Ellis – Emily Noble's Disgrace, Mantle, £16.99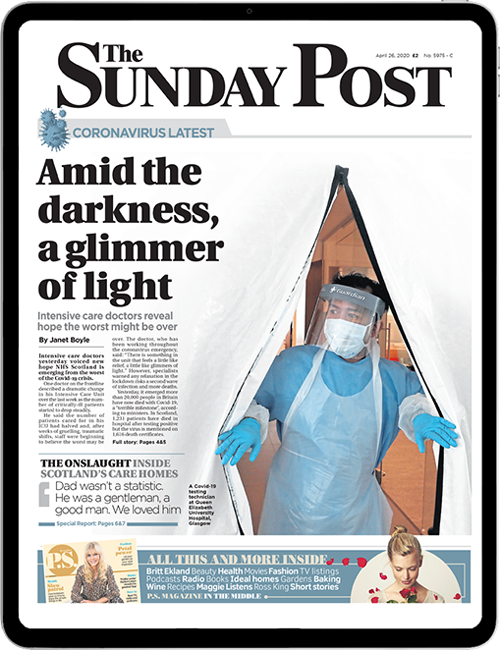 Enjoy the convenience of having The Sunday Post delivered as a digital ePaper straight to your smartphone, tablet or computer.
Subscribe for only £5.49 a month and enjoy all the benefits of the printed paper as a digital replica.
Subscribe