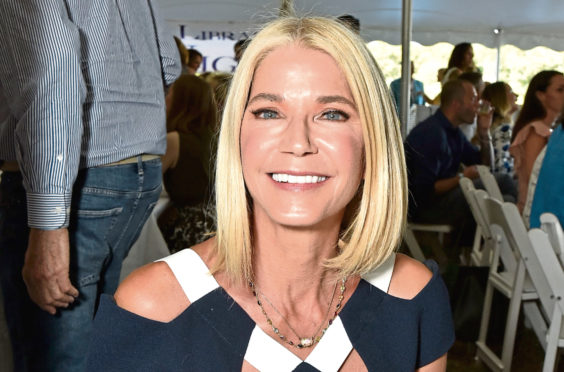 Good news, girls – Sex And The City is back, still as raunchy as ever but this time older, wiser and specially designed for the more mature among us.
Its creator Candace Bushnell reveals her latest novel has already been picked up for a new TV series which focuses on a group of women in their 50s and 60s navigating their love lives in New York City.
Produced by Bushnell, 60, it will have a completely different cast to its forerunner.
And informed by her own experience, it focuses on life after divorce, a move to the countryside, her return to New York and changes in the dating culture.
Pulsating with hilarious passages about techniques older women use to boost their sex lives, as well as the ever-increasing lengths they will go to to stay young (Bushnell herself spent $4,000 on face cream in one sitting), she also talks about "cubbing" – young men after older women.
She says: "Some young men have grown up on the idea that the older woman is sexy, which is a very different message to what young men were getting 40 years ago.
"Older men in their 50s or even 60s don't think a woman in her 50s is a potential candidate. That mentality is just ingrained."
To those looking for love in mid or older life, the writer says: "You've got to make your own life before you find somebody else.
"This is not a time when a man's going to come along and rescue you.
"When you are younger, you have that thought, 'Maybe Mr Big's going to come and that's going to work.' That's probably not going to happen."
Candace has tried internet dating but without much success. She reveals: "I met a guy in his early 30s who I thought was very nice.
"He asked me to go to the theatre, I went, he never showed up.
"Then he sent me a text saying he took drugs and ended up in the hospital. He turned out to be exactly what the young women had warned me about.
"Dating changes because of technology and mobility. Technology has taken away a lot of face-to-face interaction."
Bushnell, though, has found love. She met her partner, millionaire property developer Jim Coleman, through mutual friends – but they don't live together.
"We've done the whole 'let's live together' but I always ended up schlepping back to my place," she says.
"We go on dates; the excitement is still there."
And there is no expectation of marriage. According to Candace: "The one thing about being in a relationship at this age is that there's no goal."
---
Is There Still Sex In The City? Candace Bushnell, Little, Brown, £16.99