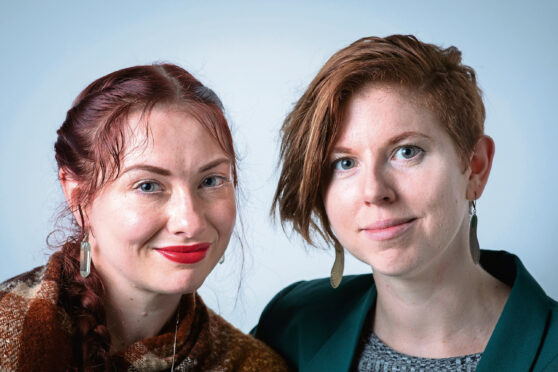 The laws of the universe themselves could have conspired to bring together sci-fi authors Elizabeth May and Laura Lam.
Their literary union follows an uncannily serendipitous personal trajectory. Both were born in California, both met their prospective husbands online in their teens, and both relocated to Scotland 13 years ago – in the same week. Already published authors, the duo formed a friendship after meeting for the first time at a book event in 2013.
Four years later they collaborated to deliver the first in a compelling "feminist space opera duology" that follows a kick-ass, female-centric team of rebels who risk their lives to liberate the galaxy from the cruel Tholosian Empire. Seven Devils – with a riveting plot and super-sharp dialogue – was published in 2020 to significant acclaim. Now the second and final novel Seven Mercies looks set to do the same.
Lam, 33, a creative writing lecturer at Edinburgh's Napier University, was living in the Granite City with her Aberdonian husband when the co-authors first met.
She tells P.S: "We had a lot in common and for a long time we'd just roll our eyes when we discovered we had something else the same."
But it was another four years before they decided to write together. From her Perthshire farm home, May, 35, who first came to Scotland for a PhD in anthropology at St Andrews University, explains laughing: "I had a dream that Laura and I wrote Mad Max Fury Road but in space."
Of the 2015 movie starring Tom Hardy as Mad Max and Charlize Theron as Furiosa, she says: "Theron plays this amazing bad-ass lady who saves all the other girls in the Mad Max world. We were totally in love with that movie, so I had this dream and messaged Laura. She was like, 'let's do it', so we did."
Lam says: "We did some brainstorming but our initial thing was: how do we co-write? We tried to write different parts of the same scene but that didn't work.
"Now we have perfected our process. We make a detailed chapter-by-chapter outline and figure out who is doing what and come up with a schedule."
May adds: "Growing up, books in the sci-fi genre had all of these men but maybe one woman character within a team setting. Even with Guardians Of The Galaxy, there is really only one woman character. We thought, 'what if we swapped it and had all women and one guy?'"
The response to that has, she says, been interesting. "Men review Seven Devils and say things like, 'I couldn't relate to this book, there's a lot of women in it.'"
Lam adds: "There would be a weird tone in a lot of the reviews like, 'Isn't it nice that the little girls get to have some fun in space.'"
While there have always been female writers in sci-fi, some publish under only their initials because they fear lack of support for female authors, according to Lam. She adds: "But now you're starting to see a lot more diversification in terms of gender, race, class and ability so it doesn't feel that the barriers are quite as big."
May says: "We show different kinds of strength that are not necessarily based on physical modes of strength or the ability to fight.
Lam adds: "There are seven characters in the second book, and there's a good chance readers will see bits of themselves in at least one of them."
---
Elizabeth May & Laura Lam, Seven Mercies, Gollancz, £20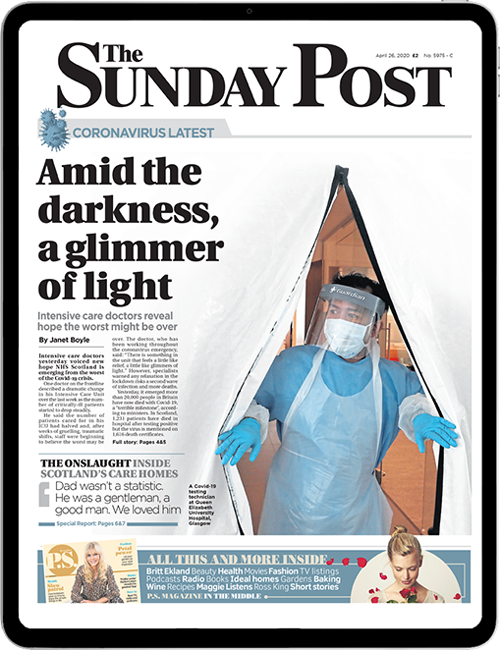 Enjoy the convenience of having The Sunday Post delivered as a digital ePaper straight to your smartphone, tablet or computer.
Subscribe for only £5.49 a month and enjoy all the benefits of the printed paper as a digital replica.
Subscribe