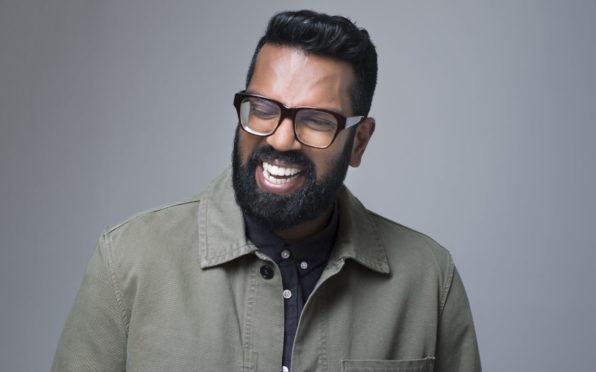 Comic Romesh Ranganathan is more comfortable delivering stand-up than talking to other parents at the school gates, he confesses to P.S.
The dad of three sons aged 11, nine and six writes at length about his limited social energy and regular "foot in mouth" moments in a down-to-earth biography. It challenges preconceptions about being a comedian facing thousands of people who throng to his gigs.
He admits: "There's a lot of stuff I say on stage I could never say in conversation, and when you're performing, people don't judge what you say as much. It's a weird dichotomy, but I feel less exposed saying things in a book or on TV than I would if having a personal chat with somebody."
A 250-page arm on the shoulder, the book rollicks through life's most relatable mishaps, from the perils of parenthood to the atrophies of aging, concluding that a certain amount of failure is normal, unimportant and rather funny.
"I realise I'm deeply flawed," he says, "but I accept I'm probably not going to correct it. I'll try but the truth is you have to manage it. For example, I find my lack of organisation deeply frustrating and I've tried to tackle it, but sometimes you just need the self-awareness to accept it and factor it in."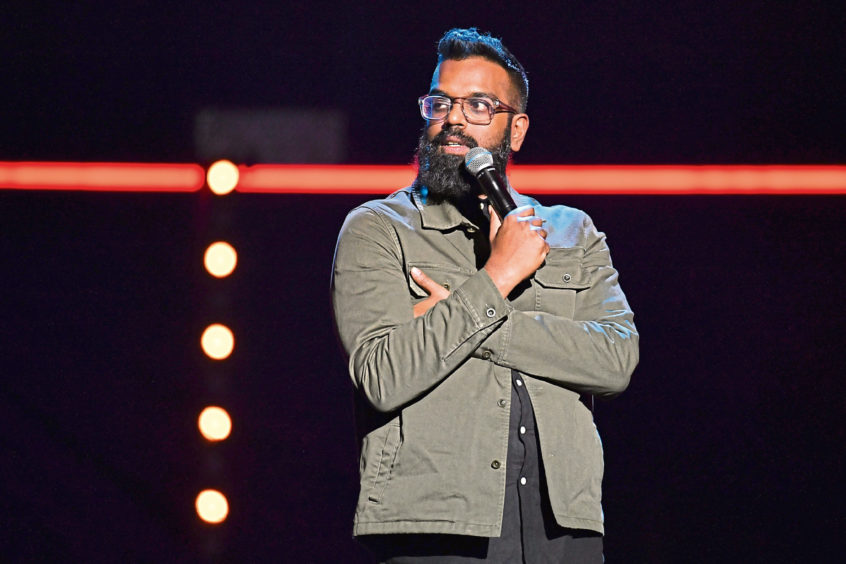 Much like one of his routines, the book rattles from topic to topic. He comes out in favour of tattoos, his children, and good manners. He is much less fond of racism, other people's children and social media. Of the latter he says: "There are positives to it, but it's just so brutal. People show the absolute worst sides of themselves.
"It's not healthy to have a direct stream of opinions on what people think about you – good or bad. When I've had shows or books out, the instinct is to look on social media and see what people think, but even if loads of people say they enjoyed it I'll focus on the one person that didn't."
Mental health also earns its own chapter. Ranganathan first attended counselling when he was 17. "Back then I was ashamed of it," he says, reflecting that there is "less stigma now".
"I'd like to see schools helping children be more comfortable opening up. I know it's the parents' job too, and massive inroads have been made, but we're still nowhere near where we should be."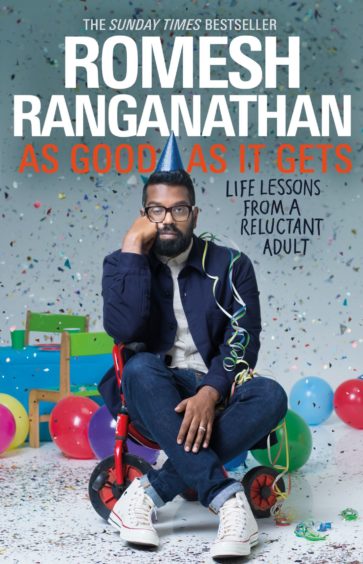 Parenthood sees Ranganathan at his most relatable. "Before we had our first kid, we thought we had it nailed," he says, "but every day you have to make tens if not hundreds of choices about what to say to your kid in certain instances, and you make terrible decisions. I've been very honest with my children about it. I've said 'look, this is my first time doing this', and I apologise if I think I've called something wrong. I want my kids to know I'm a human being, and human beings make mistakes."
"As long as you care – everything comes from that starting point – you're probably all right."
Ever-present in his books, his routines and (obviously) his life, his wife Leesa is his perfect partner-in-crime, and a valuable testing ground for – and subject of – his jokes. "I talk about her a fair bit," he says, "but she's so unbothered.
"It's dangerous because she says 'yeah you can say that', and then when I joke about her, her friends are horrified. If there's one thing I'd like to communicate, it's that I do get authorisation. She says it's OK!"
---
Romesh Ranganathan – As Good As It Gets, Bantam Press, £20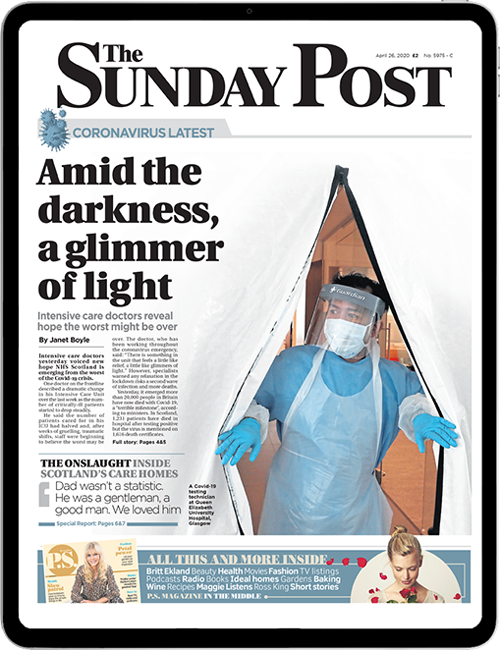 Enjoy the convenience of having The Sunday Post delivered as a digital ePaper straight to your smartphone, tablet or computer.
Subscribe for only £5.49 a month and enjoy all the benefits of the printed paper as a digital replica.
Subscribe