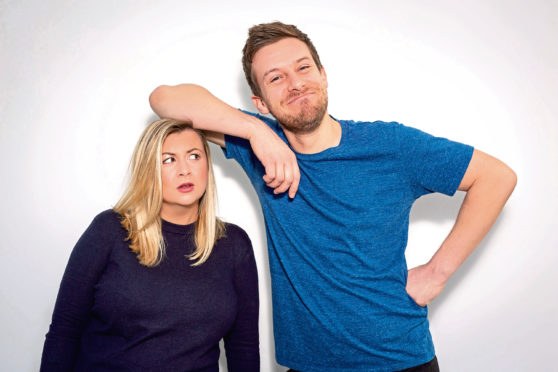 Comedy double act Chris and Rosie Ramsey have hooked millions of fans with their hilarious, award-winning podcast, now a best-selling book. But they reveal they almost lost their sense of humour in lockdown.
The Tyneside couple struggled when the live version of their podcast tour had to be postponed to next summer, and Chris's stand-up tour was delayed to February.
"It's been horrendous," says the 34-year-old entertainer, who came fourth in Strictly Come Dancing, with professional dancer Karen Hauer, last year. "I couldn't get out of bed at the beginning (of lockdown).
"My tour was supposed to start the day lockdown was announced, when I'd spent three months slogging my guts out writing. If it wasn't for the podcast and the book, this year would have finished me financially.
"We're sociable, we like to see our family and our friends. I like to tour. It was going to be a very busy year which just got taken from us.
"You can't just constantly be 'Cheshire cat' grinning in the face of everything that's happened."
But the South Shields couple, who have a five-year-old son, Robin, managed to keep each other's spirits up, and were buoyed further when Rosie, 34, discovered she was pregnant with their second child, due in January.
Rosie says: "We've been lucky in that we've got a lovely garden, a decent-sized house, a child and our health. But we have struggled."
Rosie was anxious at the start of the pregnancy, having suffered a miscarriage in 2018. "We lost the last baby at 12 weeks. We found out at the scan, so it was a shock and we weren't expecting it. When we went for the 12-week scan with this baby, I said to Chris beforehand, 'If this has gone wrong, we'll have to deal with it.' It has been worrying, but now I'm at 20 weeks and have had my second scan, everything seems great. We're just enjoying it now and finally getting excited."
Chris reveals that lockdown restrictions meant he wasn't allowed into the 12-week scan for this baby.
"That was a horrible experience, because I knew how harrowing it was at the last one. I had to sit outside in the car. She texted a photo of the scan and I was just crying."
Family life has given Chris plenty of material for his stand-up comedy, he says. "When Rosie got married to me she knew anything funny or embarrassing that happened in our lives would be used in my stand-up, because that's how we pay the bills. The only problem now is she's getting her own back."
He adds: "Children weren't in my plans until I met Rosie. But having a family has made my stand-up richer and has totally enriched my life."
Like the laugh-out-loud podcast, the book looks at the ups and downs of life, relationships, families and dating. And Rosie is as much its star as her professional comedian husband. So how does Chris feel about her getting a lot of the laughs?
"People think that because I'm a comedian I'm going to be precious about the fact people think my wife is as funny or, in many cases, funnier than me," he says.
"But I wouldn't be married to Rosie if she wasn't funny, because it was one of the things I found so attractive about her in the first place."
---
Chris & Rosie Ramsey – SMA, Michael Joseph, £16.99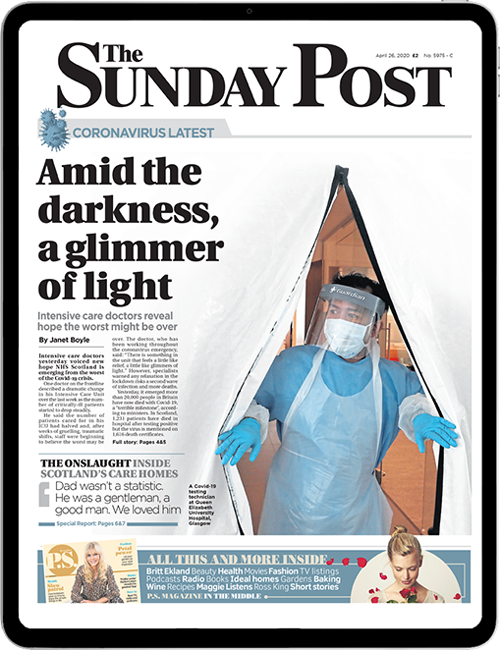 Enjoy the convenience of having The Sunday Post delivered as a digital ePaper straight to your smartphone, tablet or computer.
Subscribe for only £5.49 a month and enjoy all the benefits of the printed paper as a digital replica.
Subscribe