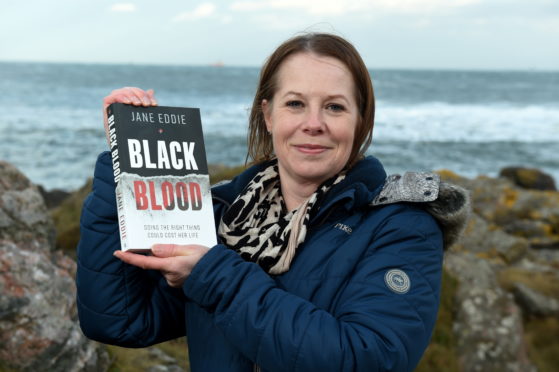 After a bad day at work, oil industry high-flyer Jane Eddie walked into her boss's office and told him she was quitting. The next day she bought a PC and started writing her first novel.
Two years on and the result is Black Blood – a post-Brexit, Russian mafia-infested psychological thriller set around the cut and thrust of the Aberdeen oil industry.
Aberdeenshire born and bred Jane, 47, a well-abandonment manager, who started her professional life as a medical secretary, tells P.S: "After the last downturn in the oil industry I became completely disillusioned.
"When the oil price is high everything is great, but in a downturn it is all about saving money and beating up your contractors to make them drop their prices.
"I told my partner I was going to quit my job to write. I think he thought I was having a mid-life crisis. Then I went into work and told my boss.
"The first day after I quit I bought a laptop and sat down and started writing. It was a huge risk. I hadn't even taken a creative writing course."
The novel plunges readers into the post-Brexit UK oil industry; an industry on its knees and desperate to turn a profit – but at what cost?
Oil firms have sold out to the Russians, a prominent CEO is found dead, mysterious deaths offshore escalate, and oil platforms are targeted by terrorists. Into the fray comes Danni, a trainee lawyer from London fleeing her abusive partner and who now finds herself hiding from another predator – her employer.
Jane, who lives near Stonehaven with her partner of 24 years, Neil Watson, their horses Thomas, 14, Brett, 25, Greg, 20, and Holly, 20 and working cocker spaniels Sooty, five, and Snipe, 12, said: "The book is based on the oil industry because that's the industry I have been in for the last 25 years. But it is very embellished and looks at what could happen."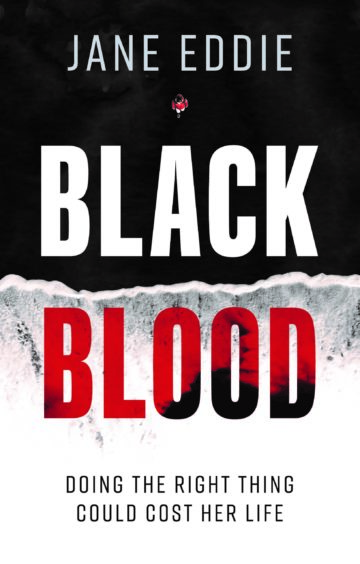 She accepts the oil and gas sector is a tough industry for women, but insists: "I haven't experienced sexist behaviour. I have always been a bit of tomboy so I just take everything with a pinch of salt. I got on in the industry because of that.
"My mum was a PA and prior to that was a medical secretary. I had trained to be a medical secretary like her and worked at Aberdeen Royal Infirmary. But my stepdad was a drilling manager and it was him who got me interested in the oil industry. I went in as a secretary and worked my way up. I could never imagined I would eventually become a well abandonment manager, much less an author.
"I have had great feedback on the book. People are already asking me when I am writing the next one. Black Gold has so far been a labour of love."
---
Jane Eddie Black Blood, The Book Guild, £8.99