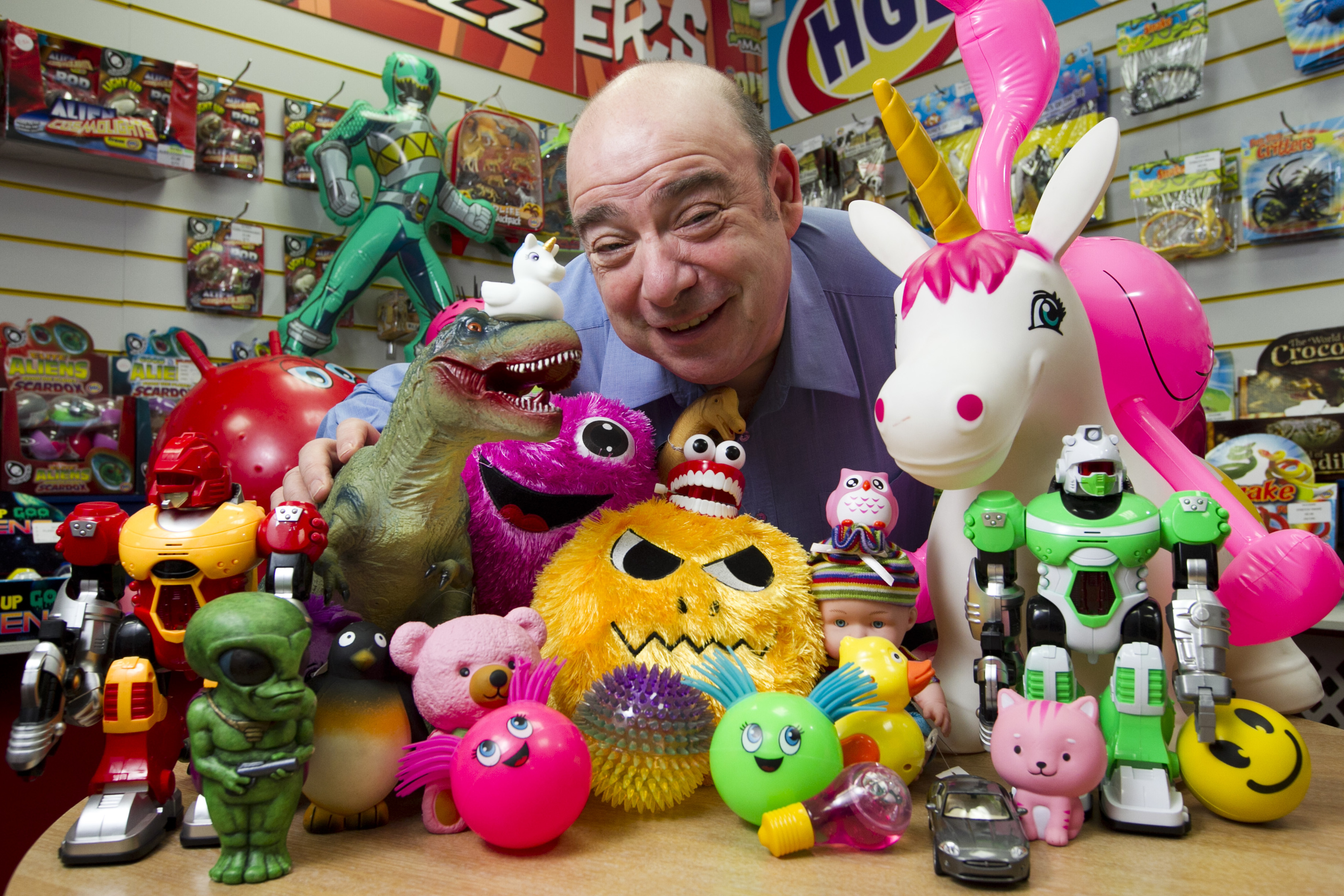 As Santa's little helpers go, Martin Grossman is one of Scotland's busiest.
The 61-year-old grandfather of three has the kind of job every kid would dream of.
As chief tester and buyer for one of Scotland's biggest toy distributors, he has a big role choosing which gifts Santa will be leaving beneath the tree this year.
He said: "Nearly every home in the country with kids will have one of our products in it at Christmas.
"In that respect, I suppose you could say I'm one of Santa's right-hand men. I love it."
As managing director of family firm H Grossman, he has ordered millions of pounds worth of toys and games for the festive season.
And he has a better idea than most about what Scots parents will be shelling out for.
His company in Rutherglen, South Lanarkshire has three warehouses covering about 100,000 square feet.
Every spare inch is packed. There aremore than a thousand different ranges of toys waiting to be delivered down Scotland's chimneys.
Goo, slime, aliens and anything that makes a rude noise goes down a treat with Martin's young – and not so young – customers.
The firm supplies retail giants such as Asda, Tesco and Toys R Us.
To prepare for the Christmas surge, months ago Martin travelled to China and the firm's offices in Hong Kong to source and test this season's products.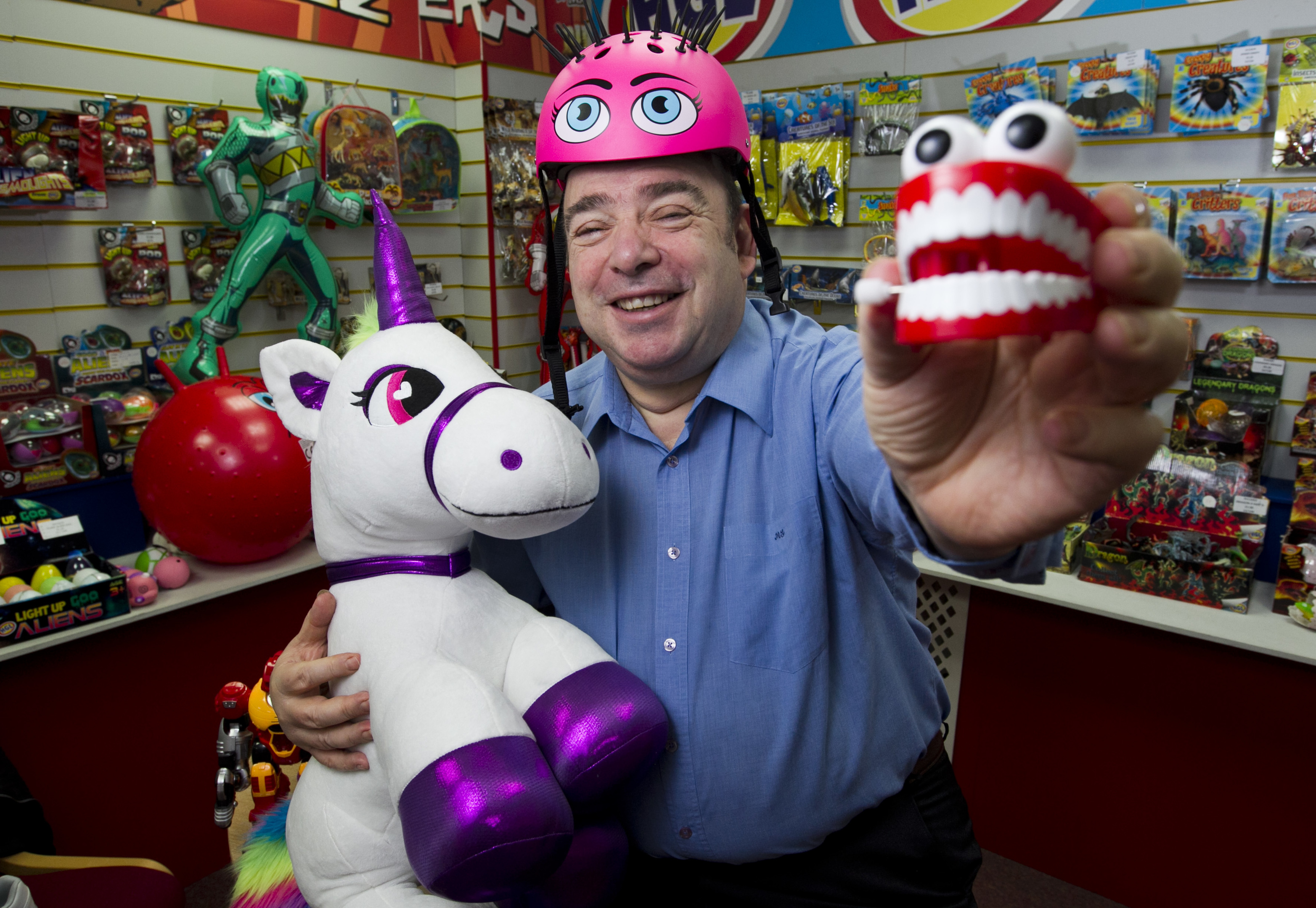 "I tend to avoid trade fairs because the competition is watching what you are buying very closely," he said.
"When I go to China I ask for demonstrations behind closed doors.
"When you have decided to buy and ship a product that becomes popular it is usually copied very quickly.
"You have about three months of a free run at it before copies of the toys are everywhere."
The business was founded in 1946 by Martin's parents Harry and Rachel Grossman. They originally supplied shoe laces, stockings and shoe polish to shops.
Martin joined the firm aged 15. He runs the show with his wife Elinor and their 40 staff.
The team has been working around the clock getting thousands of orders out in time for Christmas.
"Our success is down to innovation and our novelty products, many of which cost under a fiver," said Martin. "We have been selling more pocket money toys than ever this year and that seems to be the way trends are going." Martin reckons he has sold more than 18 million Alien Eggs, each costing about 99p, since introducing them in 1999.
This Christmas, kids can't get seem to get enough of anything to do with unicorns.
They are available in every shape, size and format. They come in hatching eggs, putty, balloon balls, skittles and bath toys that light up. Fidget spinners also fly out the door, whether it is basic models or jazzy versions with flashing lights.
"Slime is another big line for us," he explained. "Kids love that stuff and it is very popular again this Christmas. Dinosaurs are another winner."
But not every punt on a new toy is a success. Fads and fashions can disappear as fast as they arrive. "A few years back loom bands were all the rage," Martin said. "We sold a lot of them until they suddenly went out of fashion. The market dropped dead and I ended up giving away 45 containers full of them to a customer for a pound because it was costing me too much to store them.
"Not that long before that they were worth about £1.4 million to us."
Although Martin's two adult children decided not to follow him into the business, his three young grandsons are thrilled to have Santa on tap all year round.
"They come down to the warehouse and rampage through the place," he said. "I seem to be particularly popular with the boys at this time of year. But it won't be long before I am back over to the Far East checking out lines for Christmas next year."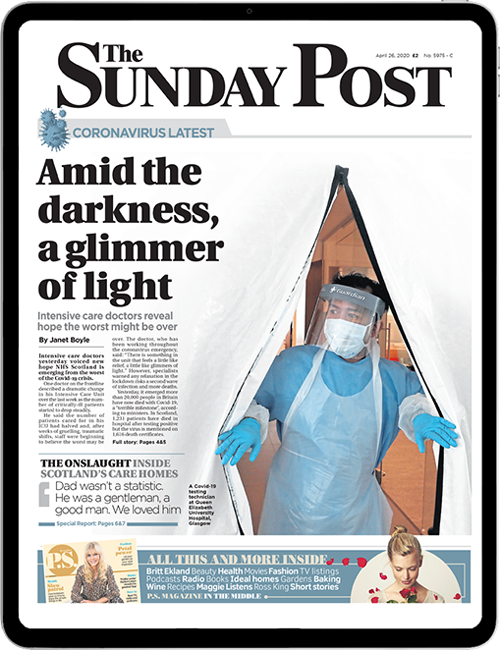 Enjoy the convenience of having The Sunday Post delivered as a digital ePaper straight to your smartphone, tablet or computer.
Subscribe for only £5.49 a month and enjoy all the benefits of the printed paper as a digital replica.
Subscribe