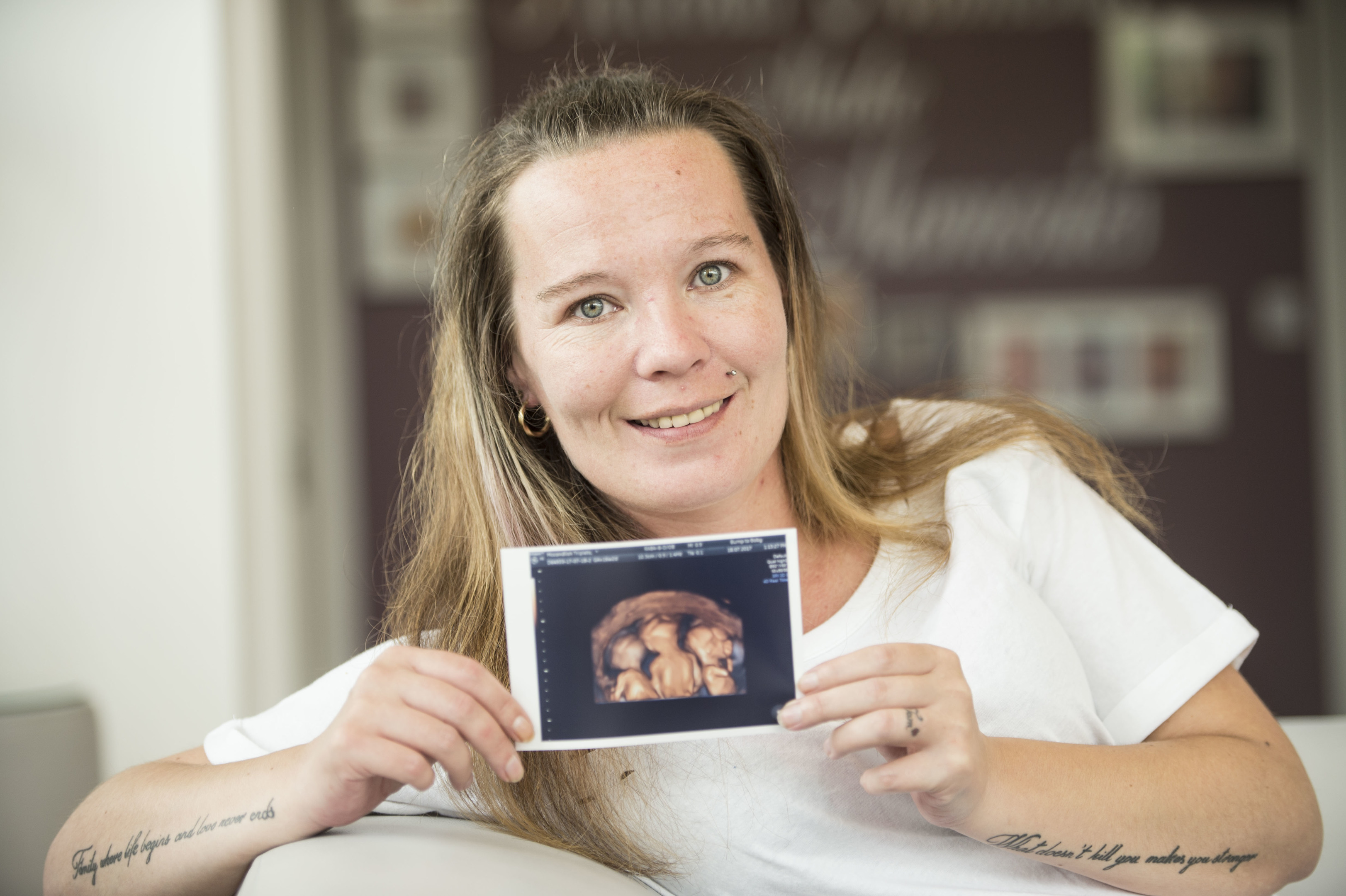 MUM Mary McCandlish yesterday revealed her joy after beating odds of 160,000 to one to have identical triplets.
Her babies were all conceived naturally after Mary, who already has four kids, decided to have "one last baby".
Mary 34, from Barrhead, East Renfrewshire, gave birth by Caesarean section two weeks ago.
She revealed her joy as her identical sons Thai, Tyler and Tomas were delivered at the Queen Elizabeth University Hospital maternity unit in Glasgow.
"I just wanted one more baby but didn't bank on three," said Mary.
"The delivery was the most amazing moment of my life.
"The operating theatre was crammed with doctors.
"I guess they don't often get the chance to witness the arrival of three identical babies.
"As they lifted each baby out of my womb I felt lighter each time.
"They all started crying immediately and I knew they had arrived safely.
"The pregnancy had not been easy. I am only 5ft 1in and carrying triplets was not easy. But I was monitored every step of the way."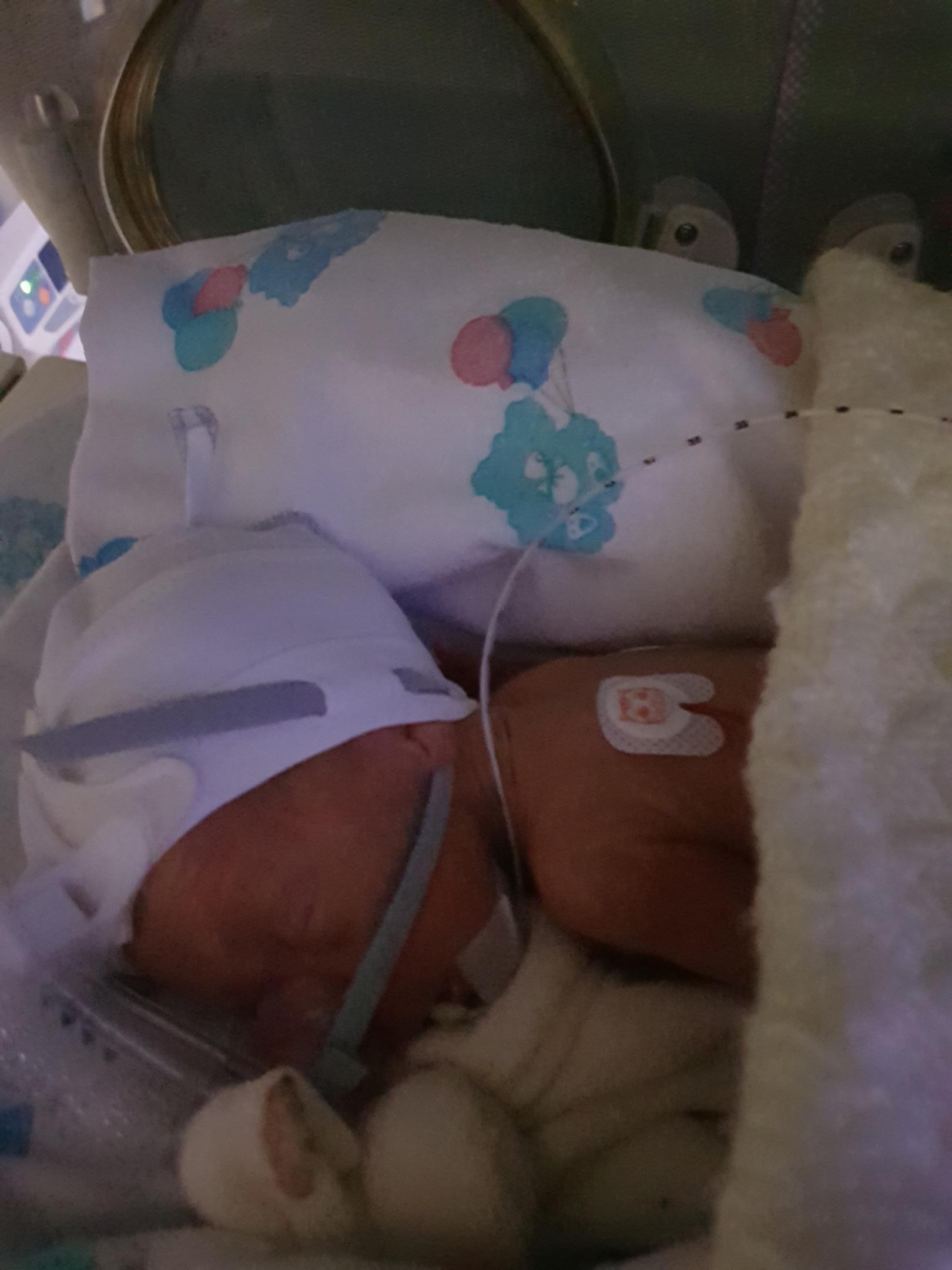 The baby boys had to be delivered 10 weeks early as doctors feared they would not continue to thrive in the womb much longer.
They were all linked to the same placenta which struggles to feed babies after 30 weeks.
Mary said she had been given steroids beforehand which were in turn absorbed by her babies and strengthened their lungs.
Premature babies' lungs are not fully developed enough to breathe on their own and it is vital for them to work well enough to get oxygenated blood to their brains and the rest of their bodies.
Thai 3lbs, Tyler 2lbs and Tomas 1lbs were all rushed to the hospital's intensive care baby unit by paediatricians moments after the birth.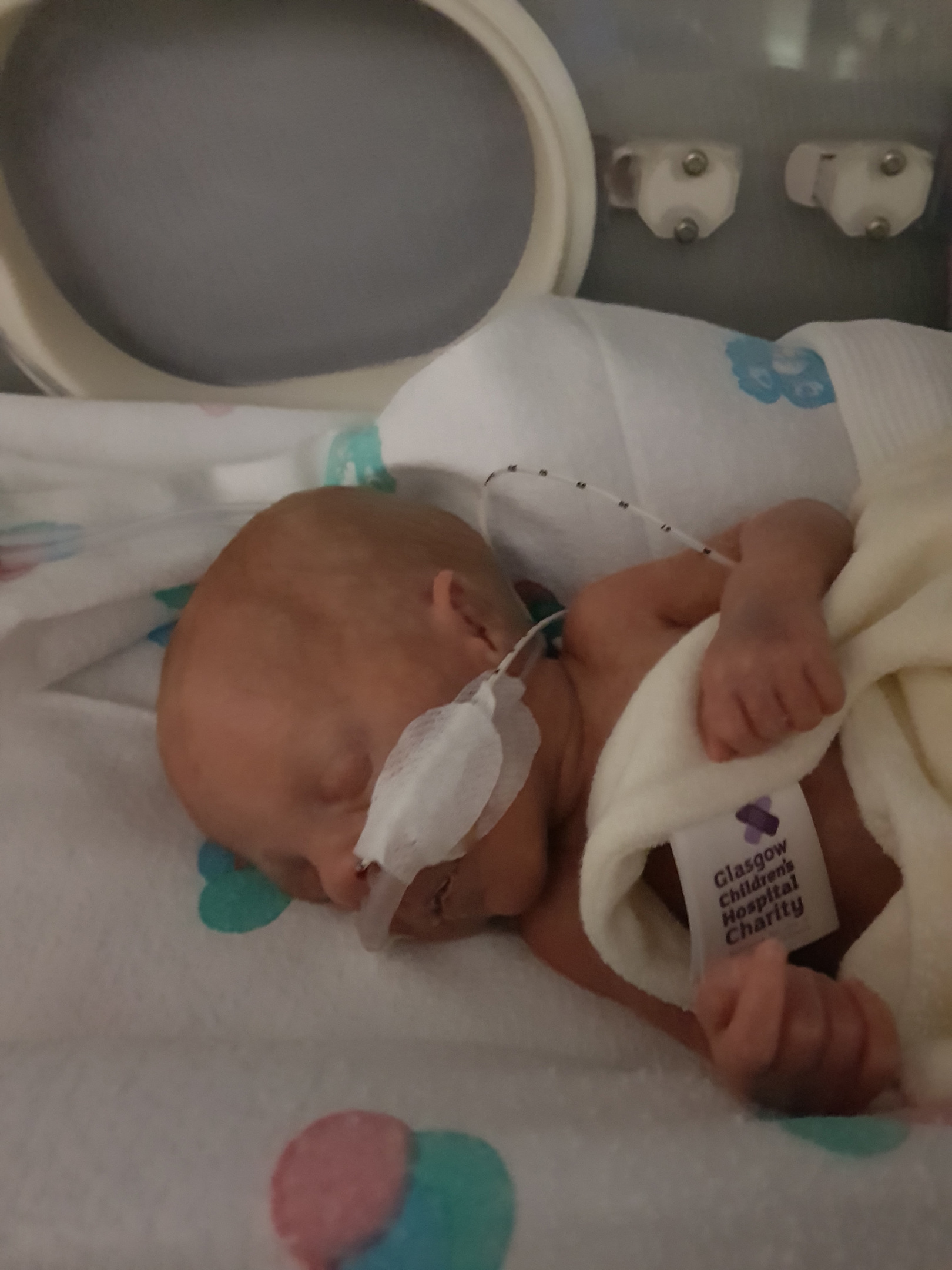 Thai and Tyler have thrived so well they have already progressed to the special care unit.
Mary smiled and said: "My triplets are all doing well and doctors are pleased with their progress.
"I just want them to continue to thrive and leave hospital as healthy babies.
"It would be my dearest wish to get them home for Christmas but I realise that is maybe a bit optimistic.
"They will come home at different times depending on how well they thrive.
"I will do everything possible to make them grow in to healthy strapping boys.
"That includes breast-feeding them to top up the fortified milk the hospital gives to premature babies."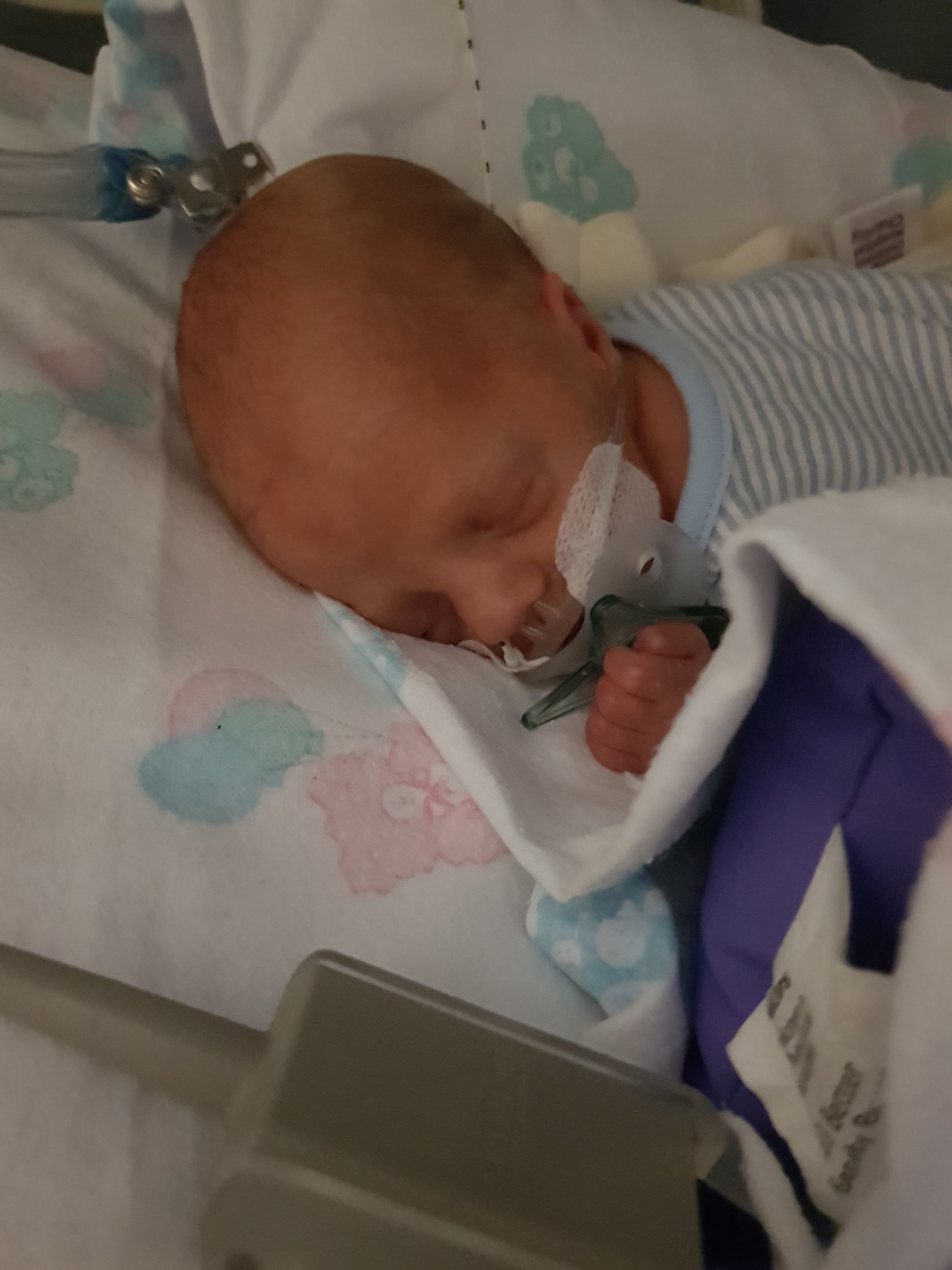 Mary says her other children – Peter, 16, Emily, 15, Katrina, 13, and James, six – are delighted with their wee brothers.
The triple pregnancy was diagnosed when Mary had her first hospital scan at 12 weeks. Mary was told then that the odds of having identical, non-IVF triplets were 160,000 to one.
Sonographer Gayle McTaggart, a twin herself, said: "Identical triplets are incredibly rare. They come about after a fertilised egg divides into two and one of them splits again to create a total of three babies. All the boys share the same DNA because they started from one fertilised egg.
"We are absolutely delighted that Mary managed to carry her triplets for 30 weeks.
"It's a miracle considering she is only 5ft 1in and the babies shared the same placenta."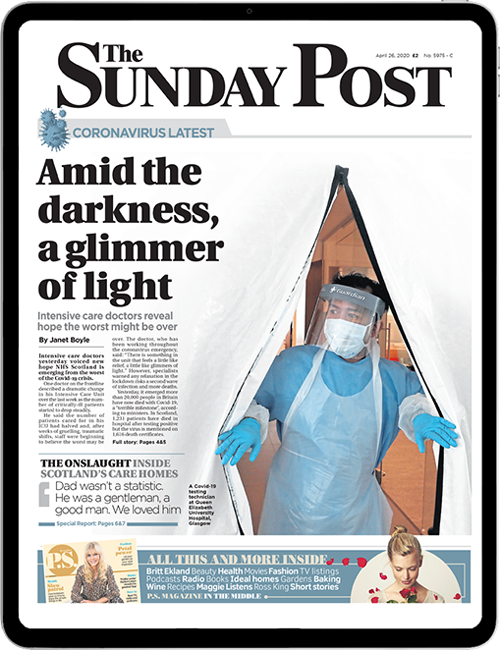 Enjoy the convenience of having The Sunday Post delivered as a digital ePaper straight to your smartphone, tablet or computer.
Subscribe for only £5.49 a month and enjoy all the benefits of the printed paper as a digital replica.
Subscribe