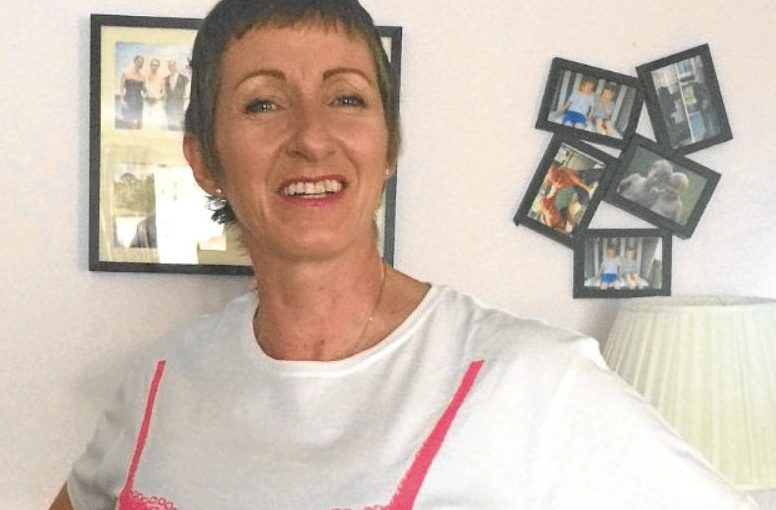 TROLLEY dolly, dragon with a wagon — there are some less-than-flattering names for cabin crew.
But air hostess Dawn Edwards doesn't mind any of them, as she admits she's just "happy to be alive" after being diagnosed with aggressive breast cancer last year.
"I had a mammogram in May last year, and got called back for August," recalls Dawn (51), whose infectious laugh has recently been heard again on Air New Zealand's Heathrow to LA service.
"I'd had cysts aspirated before and thought it might be that again, and I went in and got the boobs squashed into the scanner which I must say was uncomfortable.
"It's like a toastie machine and they clamp it down and it's: 'Dearie me!'
"My mum and my sister had come with me and I'd said to my sister: 'Don't park the car and spend a fortune, I'll just be going up for the something-and-nothing discussion now, I'll only be 10 minutes.'
"So I went up with the nurse, but instead of turning left into the 'something-and-nothing' room, we turned right into a huge room with lots of screens, a lay-out bed and a lady behind a computer who said: 'Hello, Dawn, if you'd like to take a seat and take your top and your bra off.'
"I said: 'What, I've only just put them on again!' but she said: 'We need to do some biopsies today. We're going to do five on the left and four on the right, because we've seen things we don't like the look of.'
"It's such a fine needle you don't feel a thing, but as I got dressed she said: 'There's no two ways about it, you've got breast cancer in both breasts.'
"I replied: 'OK, thank you.'
"She asked: 'Did you hear what I said?
"'On the left side it's a large tumour, I'm surprised you haven't felt it — on the right you'd never feel it because it's all crystallised.'
"She then asked how I checked my boobs and I said I always did it standing up in the shower, only to be told you really should do it lying down which I didn't know," reveals Dawn.
"She also asked if I had noticed the puckering on the left, but because that had been aspirated a couple of times, I thought that was just that.
"She explained to me: 'No, that's the tumour eating the breast tissue.'
"I'd normally have been seen within a week because of how advanced things were — it was so aggressive that if they hadn't have found it I'd have been dead by Christmas — but I had private healthcare and so was seen in 48 hours.
"The next bit was coming out and telling my family," says Dawn.
"That's when you start to crumble like a bad meringue: 'Bit of a thing . . .' and then you just burst into tears.
"It was Mum's 70th birthday party just two days later, which she wanted to cancel, but I said: 'No, it's going ahead, we've done too much work to cancel it!'
"By the end of the night my mum had told pretty much everyone, but I insisted on telling my son myself, and it took two weeks to build up the courage.
"And then this massive avalanche starts of appointments and being prodded," explains Chatham-based Dawn.
"My consultant asked if I had upcoming travel plans.
"My brother was getting married in the States in November, and I said I'd be going to that, and he said: 'No, you'll be too poorly by then, you'll be starting your chemo.'
"They brought the wedding forward, I came back from Washington on September 8, and had a double mastectomy on the ninth.
"The chemo started at the beginning of November and after the second round my hair fell out, which was gobsmacking.
"I really miss my hair, which was right down my back.
"With your boobs no one sees what's changed if you've got your clothes on, but when your hair goes everyone knows and you get that 'poor thing' look.
"My eyelashes fell out in January, but I didn't realise until I went to put some mascara on and stabbed myself in the eye!
"The last three rounds were horrendous and after the second-last one, I said to my nephew: 'I cannot go through this again,' but he said: 'If you don't, I'm not going to university!'
"I see my consultant again in December and that's when we discuss nipples!" says Dawn.
"They can either tattoo them or do something with a skin graft.
"I've now flown a couple of times as supernumerary crew, and soon we'll have the discussion about me going fully operational again, but mostly I'm just happy to be alive."
---
READ MORE
Discovery 'paves way for research that could help contain breast cancer spread'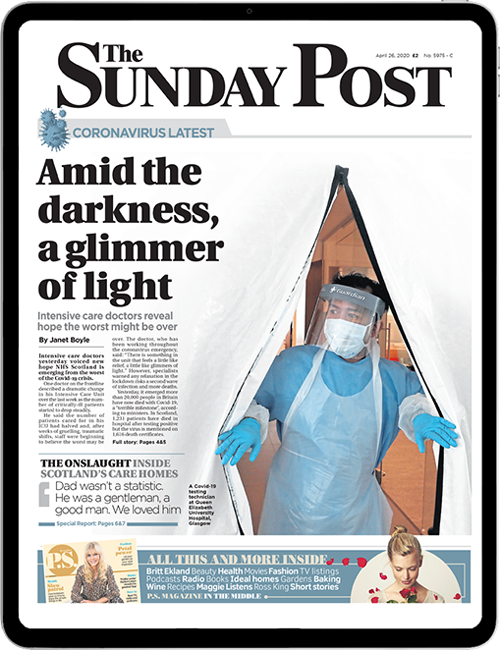 Enjoy the convenience of having The Sunday Post delivered as a digital ePaper straight to your smartphone, tablet or computer.
Subscribe for only £5.49 a month and enjoy all the benefits of the printed paper as a digital replica.
Subscribe