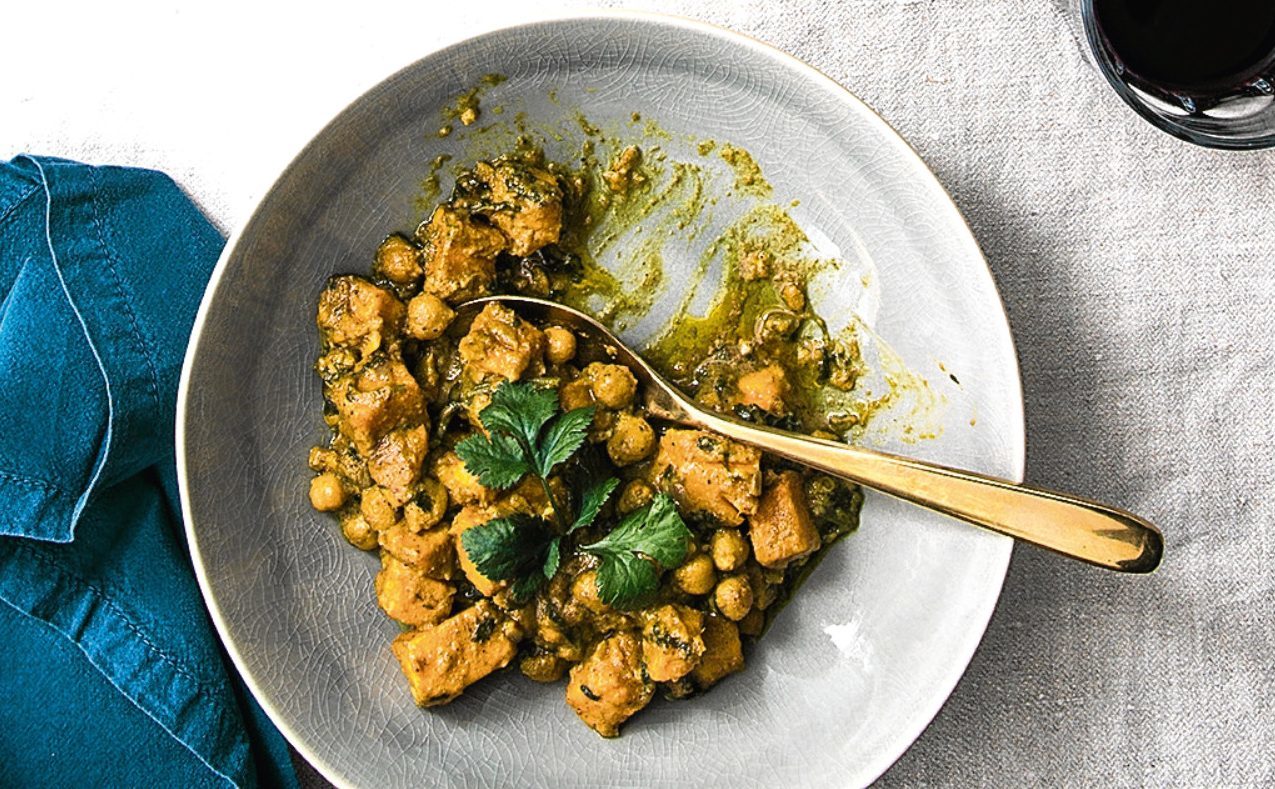 THIS week's recipe is a hearty, warming curry that we think is as good as any Indian takeaway.
One of its main ingredients is sweet potato, a great source of vitamin A, essential for your eyesight and skin.
This recipe is vegan, but we reckon even the fussiest of meat eaters will enjoy it.
Thanks to ao.com/life for this week's recipe.
---
You'll need
2-3 sweet potatoes (800g)
1 red onion
100ml olive oil
3 tbsp medium curry powder
3 cloves of garlic, finely chopped
1 tin of chickpeas
1 tin of coconut milk
1 large bunch fresh coriander
Method
Peel the potatoes and cut into1-inch chunks.
Peel and finely chop the onion.
Add the olive oil and the onions to a large, deep pan or wok and, over a medium heat, fry until soft.
Add the curry powder and garlic.
Stir until all the ingredients are combined.
Add the sweet potato chunks and stir until they're covered with the curry mix. Now sauté the potatoes for 15 minutes, stirring every few minutes.
Add the chickpeas and mix with the potatoes. Now add the coconut milk and stir into the vegetables. Bring all to a boil.
Roughly chop the coriander (keep a little for decoration) and add to the curry.
Turn the heat down to a low setting, cover and simmer for 30 minutes.
Divide into bowls, add coriander to garnish and serve straight away.