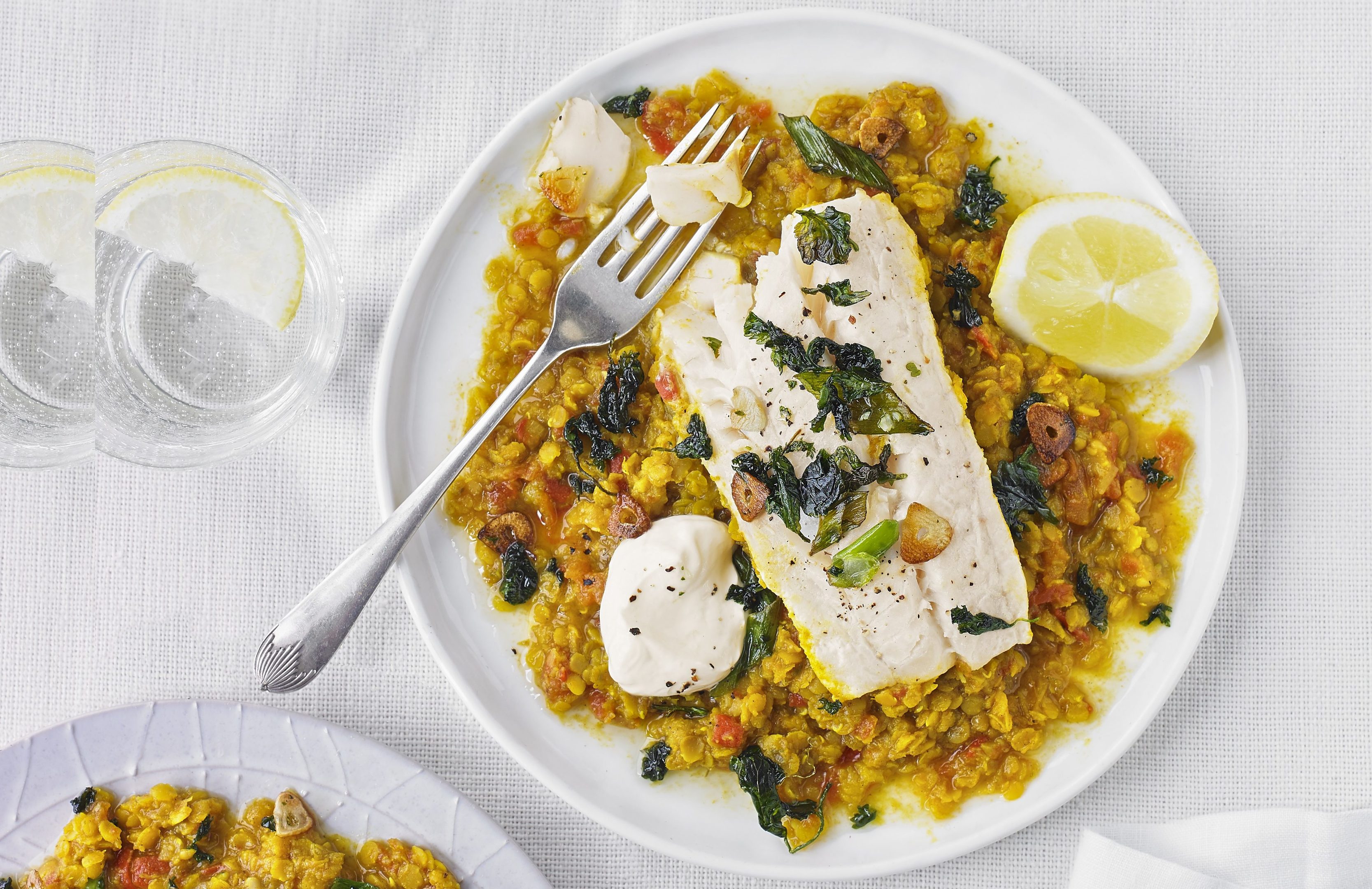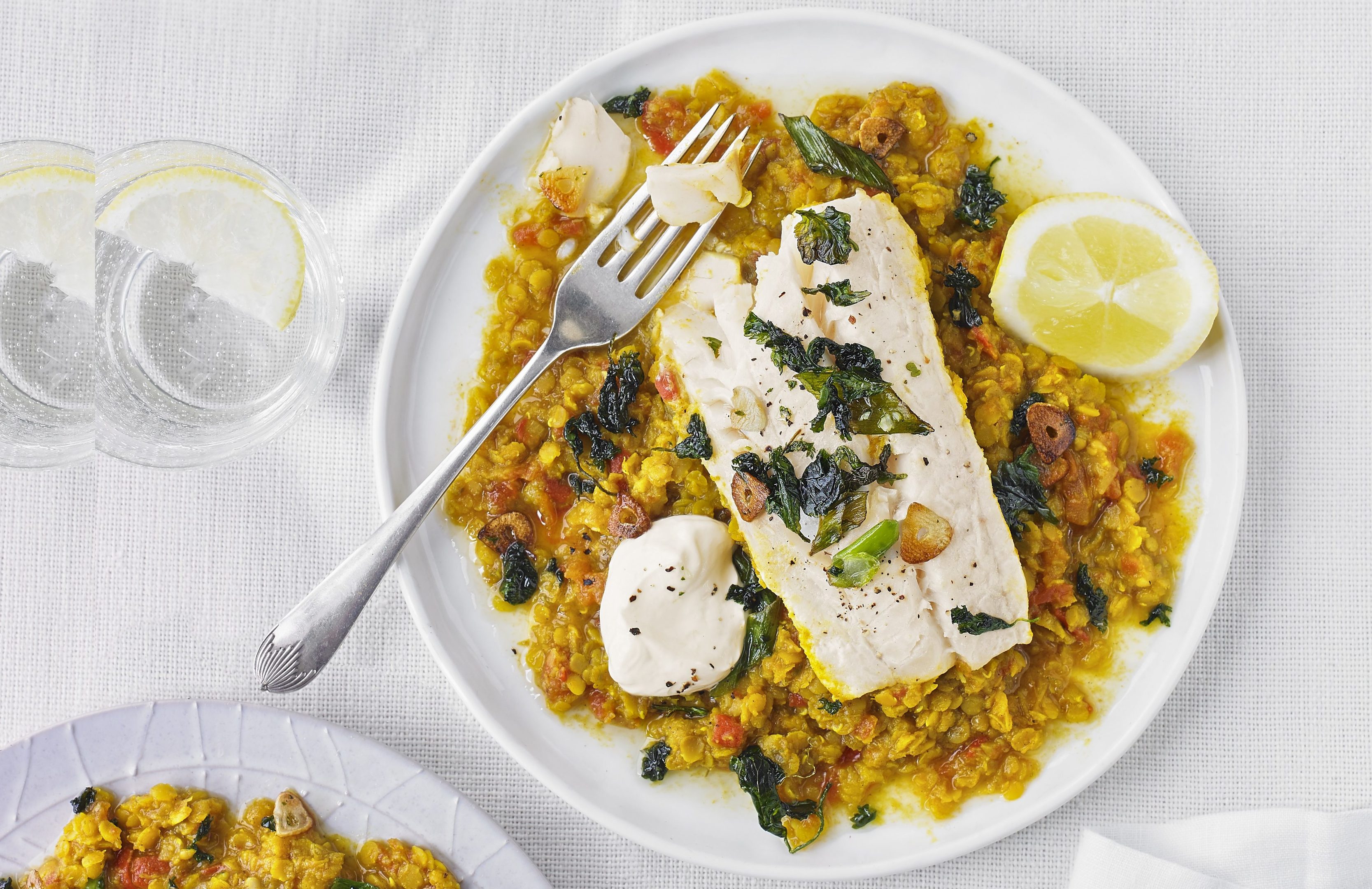 HERE'S a dish which teams two ingredients that should be used more in everyday cooking. Pollock is a really tasty fish which is much more widely available than it used to be.
And lentils aren't just for soup. Put the two together and you've got mealtime magic.
Thanks to Waitrose for this week's recipe.
You'll need:
3 garlic cloves, 2 whole and 1 sliced
½ x 28g pack coriander, stalks and leaves separated and roughly chopped
1 bunch salad onions, whites and greens separated
15g fresh root ginger, roughly chopped
2 tbsp olive oil
2 tbsp medium curry powder
125g red lentils, rinsed
3 vine tomatoes, finely chopped
2 essential Waitrose frozen pollock fillets, defrosted
½ lemon, cut into wedges
2 tbsp Greek yogurt
Method:
Put the 2 whole garlic cloves, coriander stalks, salad onion whites, ½ the onion greens and the ginger in a small food processor. Add 3 tbsp water and pulse to a paste.
Heat 1 tbsp oil in an ovenproof frying pan; add paste and fry for 2 minutes, stirring. Add the curry powder, turn the heat down and stir for 2 minutes. Add the lentils, tomatoes and their juices, plus 600ml hot water. Simmer for 15 minutes, until the lentils are soft. Meanwhile, heat the grill to high.
Nestle the fish into the lentils, season, squeeze over a little lemon and grill for 10–12 minutes, until the fish flakes in the middle.
Shred the remaining salad onion greens. Heat the remaining 1 tbsp oil in a pan; add the shredded onions, sliced garlic and coriander leaves. Fry for 2 minutes, until crisp. Spoon over the lentils and fish. Serve with lemon wedges and a spoonful of yogurt.