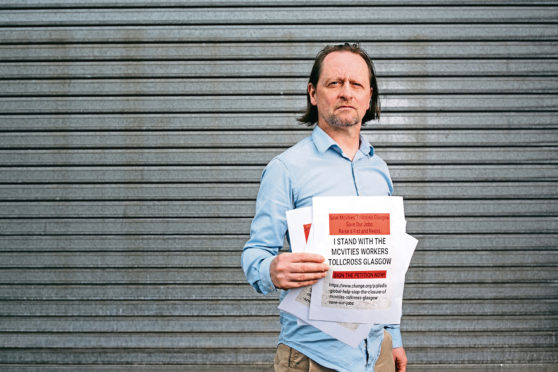 A new purpose-built site could offer the best chance of saving threatened biscuit factory jobs, according to a leading union official.
The McVitie's plant in Glasgow faces closure with the loss of nearly 500 jobs under plans put forward by the Turkish-based owners.
An action group, co-chaired by Finance Secretary Kate Forbes, and comprising cross-party politicians and unions, has been formed to assess options to avert closure.
Workers have also set up a campaign stall in a nearby shopping mall, while a petition calling for action to save the jobs at the Tollcross plant has attracted over 52,000 signatures.
Gary Smith, newly elected general secretary of the giant GMB union, said: "Tollcross has been starved of investment for years and we believe significant money needs spent on it.
"The option of moving the factory to a new greenfield site in the area should also be looked at and we will support whatever it takes to maintain these jobs in the East End of Glasgow.
"I am very optimistic.
"I don't think the owners anticipated the reaction to the announcement to shut the factory. I think they hoped people would go quietly into the night but they won't. These jobs are too important and we will fight tooth and nail to save them."
History forgotten, 500 workers betrayed, and a community on the brink: Firm accused of deliberately engineering threatened closure of Glasgow McVitie's factory
Paul Smith, 54, a McVitie's worker for 14 years, who is coordinating a campaign stall in nearby Parkhead Forge Shopping Centre, said: "Shock has turned to anger, as workers put in a lot of effort over many years and through the pandemic. Targets were set, and we reached and smashed them.
"It's a top-class, skilled workforce, with somewhat antiquated machinery, and we worked hard to deliver. Closure would bring huge problems to the area."
Members of the public have rallied in support, with NHS worker Diane Rock, 35, of Springboig, who visited the campaign stall last week, stating: "These jobs are vital in this city. It would be a total disaster if the factory closed."
John McLean, 51, of Shettleston, said: "It would be such a shame if people can't work together to find a better way than closure."
GMB organiser David Hume added: "We are exploring re-fitting and re-tooling the current site and also looking at the possibility of moving to a new site nearby. There isn't a shortage of land in the area and a new factory wouldn't necessarily have to be huge. We have had two meetings with the company and we urge them to work with the action group to keep these jobs here."
Pladis says it wants to close Tollcross due to over-capacity within their UK manu-facturing operations, with production transferred to sites in England.
A statement said: "We have met with the consultation group and shared the business case for our proposal of closure. This is subject to a full and meaningful consultation with our employees. We won't be commenting on it publicly."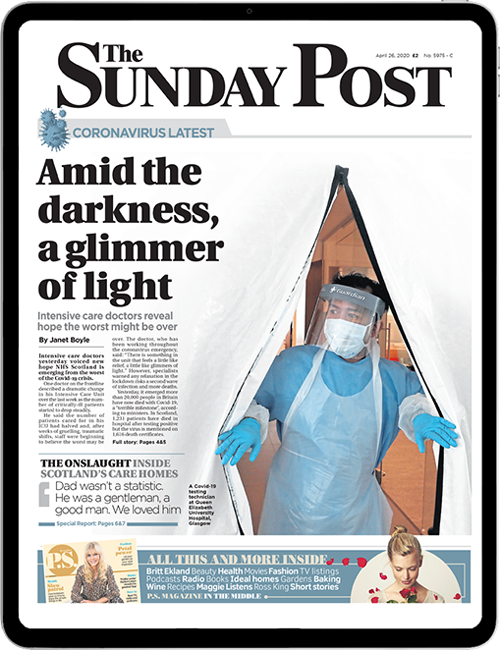 Enjoy the convenience of having The Sunday Post delivered as a digital ePaper straight to your smartphone, tablet or computer.
Subscribe for only £5.49 a month and enjoy all the benefits of the printed paper as a digital replica.
Subscribe