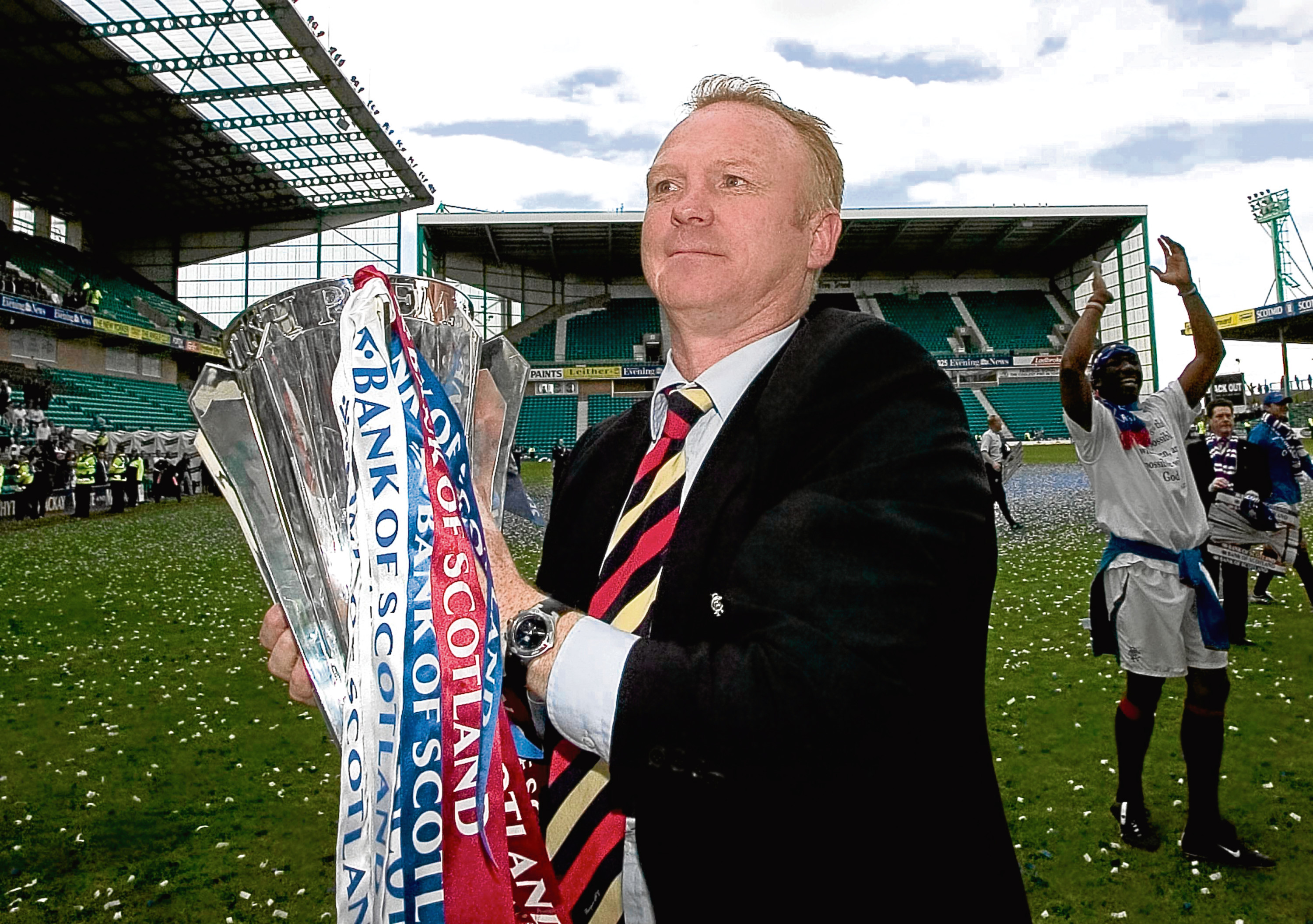 AS one of Scotland's most decorated and respected football men, Alex McLeish has enjoyed a long and illustrious career.
Now the 58-year-old has another accolade to add to a list of accomplishments few can match.
The Sunday Post is proud to announce that Aberdeen, Rangers and Scotland legend McLeish will receive the lifetime achievement award at the inaugural Nordoff Robbins Scottish Sporting Awards, which take place at Prestonfield House in Edinburgh on Friday.
Alex was part of the legendary Dons side which, inspired by Sir Alex Ferguson, lifted the European Cup Winners' Cup in 1983.
As a manager, he landed a historic treble with Rangers and won the League Cup with Birmingham City.
Ahead of the ceremony, Alex told The Sunday Post about the influence of his late father, the challenges of playing for Sir Alex and the unfinished business which could lure him back to football management.
---
AS a man at the centre of feverish speculation about his future, maybe it's no wonder Alex McLeish seems more comfortable casting his mind back.
Over the past few weeks his name has been linked with a return to football management at Rangers.
With a cabinet full of medals won both as a player and as a coach, it's no surprise the 58-year-old, originally from Barrhead, is in demand.
Alex will add to the titles and trophies he's accumulated over the years on Friday night at the Nordoff Robbins Scotland Sporting Awards.
He told The Sunday Post of his pride at picking up the prestigious lifetime achievement award.
Like nearly all of his numerous accomplishments, it will be accompanied by a sense of satisfaction – but also a tinge of sadness.
"It would have been great if my dad could have seen it," said Alex.
"My auld man was the guy who drove me on, he came to all the games and was always at the side, shouting me on.
"Don't get me wrong, sometimes he bawled a bit and it would get to me.
"But afterwards I'd sit staring at the dinner my mum made me and think, 'Ach, he was right'.
"It really educated me as a kid and I'm glad I soaked it up.
"He followed my senior career but unfortunately died at quite a young age."
His dad survived one heart attack, telling his son it felt "like a herd of elephants on his chest."
However, Alex Snr insisted on returning to work at the Govan shipyards and, while walking home after a night shift, experienced a second attack. This time it was, sadly, fatal.
"He was only 43," said an emotional Alex. "He didn't get to see me win the European Cup Winners' Cup.
"I'd have loved for him to have been there.
"He did see me win my first Scotland cap, and he saw Aberdeen winning the league for the first time in 25 years.
"A couple of years later, bypass surgery came in – he might have been all right if it had happened a few years later.
"Luckily I still had my wonderful mum Jean, and brother Ian and sister Angela.
"They saw my playing career and a lot of what I achieved in coaching."
Inspired by his dad's lessons about the importance of perseverance, Alex grew into a tough, title-winning centre-half.
His other mentor was his legendary manager at Pittodrie, Sir Alex Ferguson.
"I didn't fear him, I saw him as the man in charge," said Alex. "He was a father figure, of course.
"You had to respect him, and he was as much a part of me growing up, and my education, as anyone else."
All the players dreaded being on the end of the infamous "hairdryer treatment", whereby fearsome Fergie would shout in their face.
"There was one game when Willie Miller and I were defending against Dundee United and we both went for the same ball," Alex recalled.
"I managed to head it out for a corner and Willie said, 'That was my ****** baw'.
"We were exchanging words, then I said we'd better not let in a goal here or Fergie would crack up. But it was too late, he was already going mad on the touchline.
"We went in at half time and he was waiting for us.
"I thought we were in for it, but he just said, 'McLeish – absolutely brilliant. That's what I want, fire in the belly'!"
For many top Scottish footballers, the lure of heading south of the Border to play in England's top league has proved irresistible.
It's unheard of these days, but McLeish stayed loyal to the Dons until the end of his playing career.
Yet his pride in what he achieved with Aberdeen didn't stop him dreaming of what might have been.
"I wondered what would have happened if I'd gone to play in England," he said.
"There were three or four chances to go, but there were no agents so it was harder to move.
"Plus it was hard to turn down Alex Ferguson!
"As a coach I've always taken the chances to move. As a player, while I don't have regrets, I'll always wonder."
Moving would have uprooted Alex's family – wife Jill, and their (now grown-up) children Jon, Jamie and Rebecca.
The family did have to move during his spells managing Motherwell, Hibs and Rangers.
But he believes their togetherness – and shared sense of adventure – helped them cope with the prospect of moving to pastures new at short notice.
Alex added: "We did have to consider the kids. We thought, 'Oh God, they're loving it here. What if we have to move?'
"But kids settle, they make new friends and just adapt.
"When I went into coaching I told myself was going to give everything to every club I worked for, so I always moved my house close to the training ground.
"I did that everywhere – Edinburgh, Motherwell, Glasgow, Birmingham and so on.
"Thankfully my kids enjoyed it though, we've always liked the adventure of moving to a new place."
There's plenty of speculation about whether Alex will move back to Glasgow to take charge of his boyhood heroes.
Although not ruling himself out of the running, he remained tight-lipped over his future.
If he does return to Ibrox, most observers reckon he'll need every ounce of the determination he's shown over the years to succeed.
During the toughest points in his career, Alex's family have been there every step of the way.
"When you win any award you've got to be thankful for the support you've had," said Alex. "And I know I've got a wonderful family who have been there for me all my career."
He now loves spending time with his grandchildren, Leo and Rex.
"Even though I'm a grandad maybe I'm a bit too young for a lifetime achievement award," laughed Alex.
"Maybe there's more to come.
"I guess this award isn't just a recognition of my football career. To get one of these things, you have to go on and do other things after football.
"I know this is in part for my coaching career, and I still feel I've got unfinished business there.
"I feel I've got further success inside me to come."