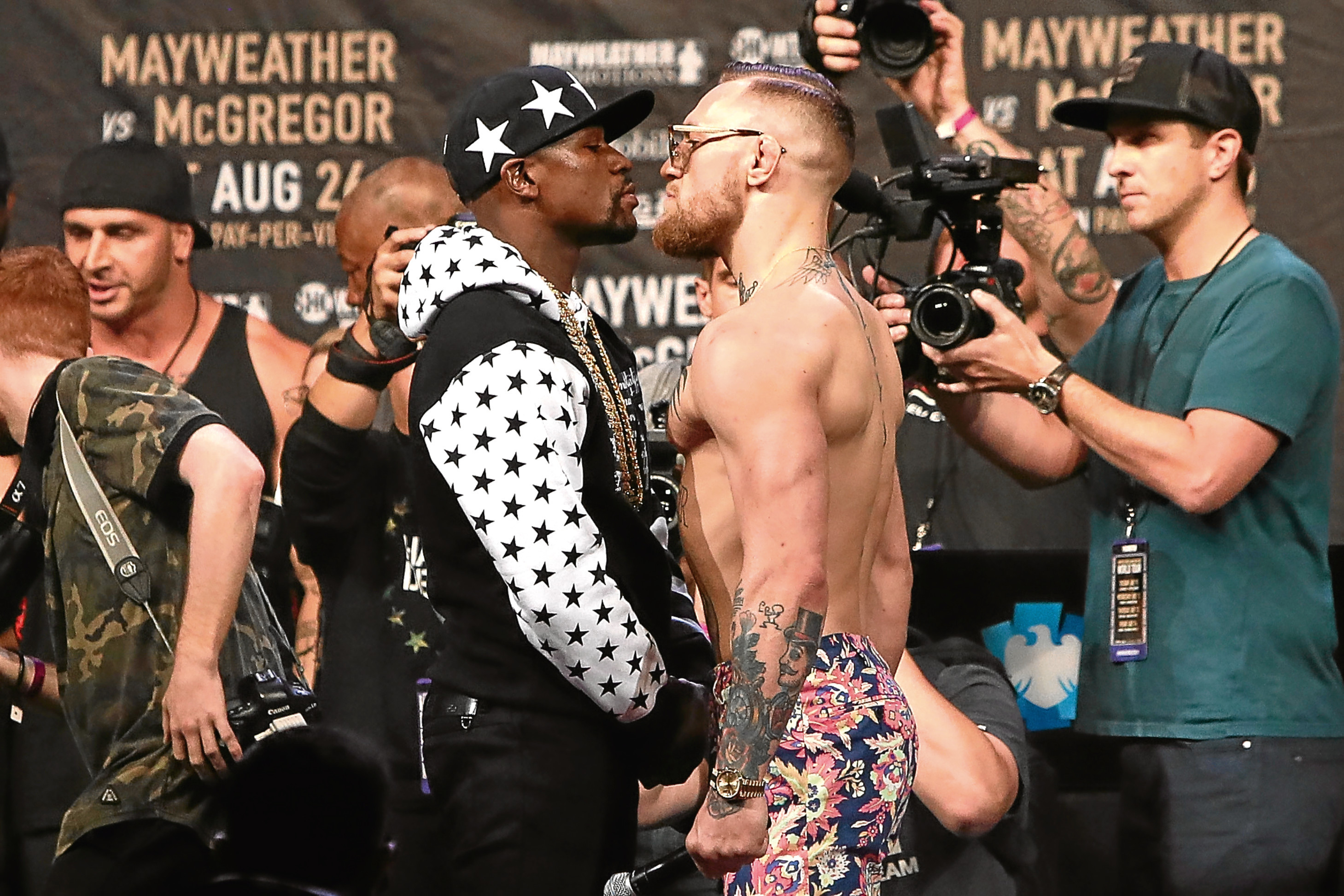 IS it boxing? Is it Mixed Martial Arts? Or is it merely a circus?
Whatever it is, when Floyd Mayweather and Conor McGregor step into the ring in Las Vegas on Saturday night, it will be the biggest show in town. And the world.
Mayweather has been the king of boxing for more than a decade and is rightly proud of his record of 49 wins and not a single defeat.
McGregor is the star attraction in UFC — Ultimate Fighting Championship.
This sport is a combination of boxing, wrestling, kickboxing and other martial arts and has enjoyed a rapid spike in popularity in the last few years.
Normally, the two sports don't mix, but the pair are coming together in a boxing ring in a contest that is expected to generate millions of dollars.
Mayweather's last contest was in May, 2015, when he finally stepped into the ring against boxing's other great star, Manny Pacquiao.
The American won and was expected to retire with his unbeaten record, but money talked and he is back in action.
The 40-year-old is a dream for boxing promoters and the Las Vegas casinos.
Each of his last 14 fights have been in Sin City and have generated huge money.
Mayweather is also a huge TV draw.
Three of his fights have achieved the biggest ever ratings in pay-per-view history.
But this clash with McGregor is expected to eclipse anything he has done before.
Forget the Queensberry Rules and the art of pugilism, this is more like the Tom Cruise film Jerry Maguire — "Show me the money"!
Talk has intimated that the fight could generate revenues of around $500 million (or £385 million), with a rough split of around 70% of that for Mayweather.
He is even expected to receive around £20 million in sponsorship on the night for everything from his shorts, cap and robe to the headrest in his corner at ringside.
If you want a ticket for the fight, don't expect change from £2,000 and those are for the cheap seats!
And for those fans in America who want to pay to watch it, subscriptions will set you back nearly £80.
To help sell the fight, Mayweather and McGregor embarked on a world publicity tour which took in LA, Toronto, New York and London in the space of a week.
Both men are arrogant and never short of a word or two.
They were happy to indulge in jibes and trash talk, although some of what was said was close to the bone and downright distasteful.
That won't worry either Mayweather or McGregor, as this is no charm offensive. If anything, that was the easy part.
Although he is a skilled UFC fighter, Irishman McGregor has never boxed professionally before.
There have been clips of him sparring and in training, but the cynics are not convinced.
They cannot see how he can possibly beat Mayweather.
If the best boxers have been unable to stop him, what chance does a novice have?
But this isn't about who has the better jab or right hook.
Of course, there's a bit of boxing involved, but that comes a distant second to putting on a show and walking away with a big fat cheque.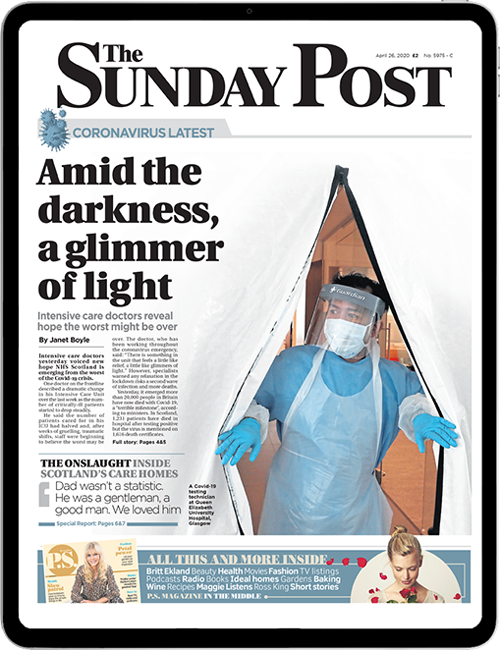 Enjoy the convenience of having The Sunday Post delivered as a digital ePaper straight to your smartphone, tablet or computer.
Subscribe for only £5.49 a month and enjoy all the benefits of the printed paper as a digital replica.
Subscribe