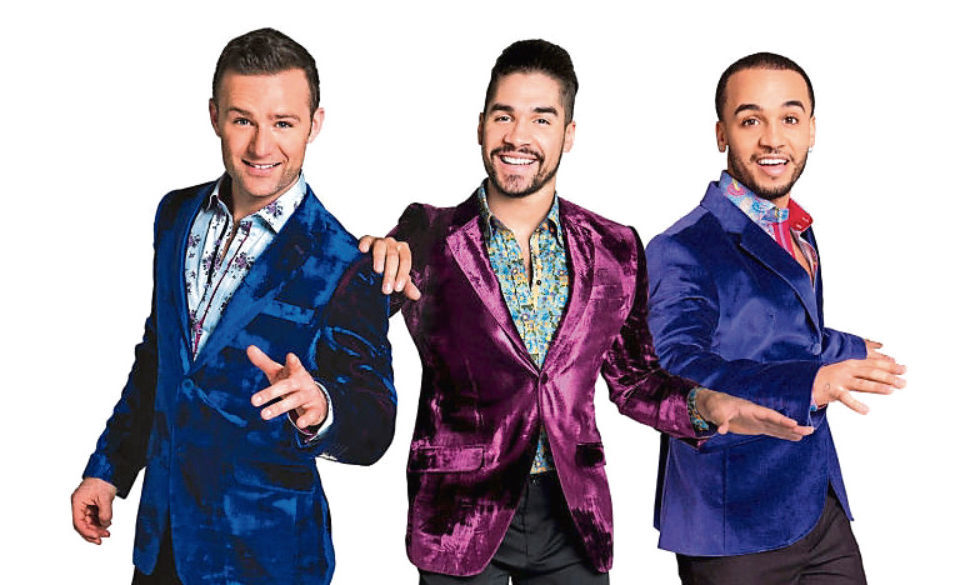 IT was an invitation he came so close to turning down.
But McFly drummer Harry Judd has told iN10 how signing up for Strictly – which he went on to win – was a life-changing moment.
He won a legion of new fans and, years after his triumph, is still dancing, and is even starring in song and dance stage show Rip It Up which is touring the UK.
It was back in 2011 that Harry took part in Strictly, paired with pro dancer Aliona Vilani.
"When I got the call, I laughed it off," said Harry, 32. "I just thought there was no way I was going to do it.
"I thought it'd be nerve-racking, embarrassing and cringey.
"But friends and my bandmates encouraged me and it was a case of telling myself not to be afraid of something new.
"I told myself to go for it and give it my best shot as it was an amazing opportunity.
"Three or four weeks in, I started to feel I could actually do it and be quite good at it. From that moment, I stopped being embarrassed and started enjoying it."
Harry's graceful routines and precise footwork won over judges and viewers alike and he pipped Chelsee Healey and Jason Donovan in the final.
But his moment of glory made headlines as his McFly bandmates Dougie Poynter, Danny Jones and Tom Fletcher rushed on to the stage at Blackpool's Tower Ballroom – only to be confronted by host Sir Bruce Forsyth.
"He literally hit them with his cue cards and was telling them to get off," smiles Harry.
"He didn't know who they were.
"And then once they'd been shooed off my dad slowly walked on and gave me a hug as if it was a perfectly acceptable thing to do in front of 14 million people.
"If you watch it back you see me saying, 'Dad, what are you doing!'"
Rip It Up follows on from a show of the same name last year.
That had a soundtrack of the '50s, this time, the musical decade is the '60s. And Harry is joined by a couple of other Strictly favourites, fellow champion, Louis Smith, and Aston Merrygold, who made a surprisingly early exit last year.
"I knew almost all of the songs that will be played," said Harry.
"My mum and dad were really into music, so I grew up listening to The Beatles, The Stones and The Beach Boys on long car journeys.
"There's a great mix in the show. And getting back into the dancing was a little easier than I suspected.
"I've had a couple of projects since Strictly where I've done some dancing, although this is definitely the most intense."
McFly are currently on a break with all of the members, like Harry, involved with other things.
But although they aren't working together at the moment, it doesn't mean they are any less close.
"It's more than friendship, it's family," insists Harry. "Dougie was 15 when he joined the band and Danny, Tom and I were 17. We've been through an awful lot together having broken through at such a young age.
"It was mostly positive but there was a lot of pressure and we were able to support each other through any tough times.
"I still see the guys on a regular basis. So many bands fall out and can't seem to stand each other, but that's not the case with us."
The support was certainly there when Harry battled through anxiety and other mental health issues which he addressed in his book Get Fit, Get Happy.
"I think it's up to the individual whether they are OK talking about it," confides Harry. "But if you are comfortable with it then it can only really have positive connotations.
"It's totally normal to have mental health issues and if I could help even one or two people by talking about it, then I'm happy."
Harry and wife Izzy have two young children, Lola and son Kit.
"I've always wanted kids," adds Harry. "The moment I set eyes on Lola it was the most overwhelming experience I've ever had.
"Kit is 10 months old and is already walking. He is so physical and never sits still for a moment.
"Having him sooner than expected is a challenge, but we're managing somehow."
Rip It Up, King's Theatre, Edinburgh, September 15; King's Theatre, Glasgow, Sept 16; Eden Court, Inverness, Sept 18; Perth Concert Hall, Sept 19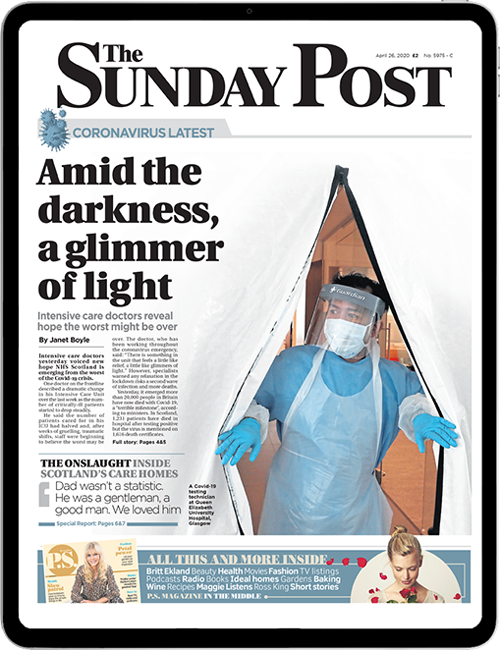 Enjoy the convenience of having The Sunday Post delivered as a digital ePaper straight to your smartphone, tablet or computer.
Subscribe for only £5.49 a month and enjoy all the benefits of the printed paper as a digital replica.
Subscribe