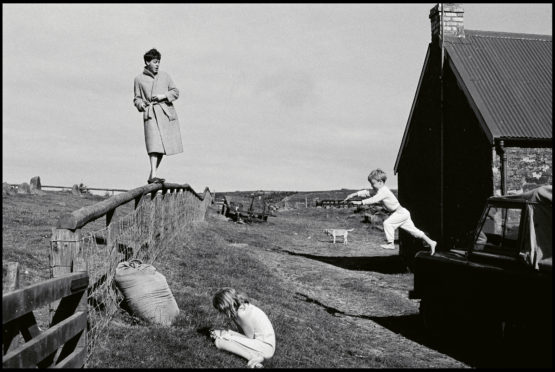 Photographer and author Mary McCartney has opened her late mother Linda's private album to reveal a family snap taken at their farm on the Mull of Kintyre.
Famed photographer and musician Linda, who was married to former Beatle Sir Paul, died of breast cancer in 1998.
She had an enormous creative impact on Mary, 50, and her other children: Heather, 57, Mary's half-sister; the fashion designer Stella, 48; and the musician James, 42.
Speaking about the happy shot taken at High Park Farm, Mary said: "It is probably one of the best examples of a caught perfect moment. We were in Scotland and this is the house we grew up in.
"There is the Land Rover here, which my brother, James, had been climbing up. And Poppy, the dog, in the background, and this is Stella crouched down at the front looking at flowers.
"The fence was wobbly and we would see who would go the furthest balancing on it, and that's why dad is up there."