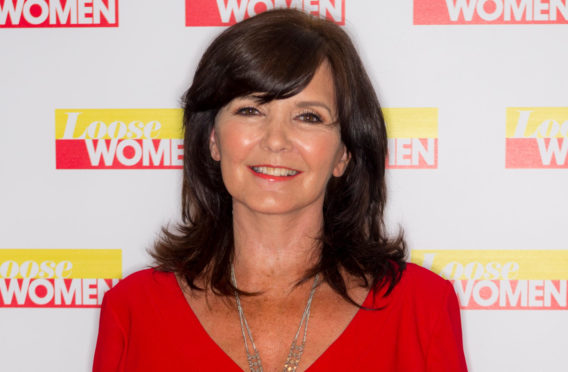 The Nolans are in fits of giggles. The four single ladies are heading for a Mediterranean cruise and their first shared trip and singing reunion in decades.
"Four old birds off on an adventure," Coleen quips. "In our heyday it used to be lycra and limos, now it's trench coats and taxis."
The sister act who before disbanding in 2005 had seven UK top 20 hits and appeared on almost every UK TV show in the '70s, even touring with Frank Sinatra, have weathered storms. There have been deaths – they lost lead singer Bernie to cancer in 2013 – illness, divorce, money worries and a family feud that ripped them apart.
So the cruise on board the uber-luxurious MSC Grandiosa, culminating in a glittering performance of their 1980 No 3 smash hit I'm In The Mood For Dancing, was not a foregone conclusion.
As the first in the eight-part series The Nolans Go Cruising hits TV screens this week, Maureen confesses the sisters were not sure it was a good idea or even if, between their busy schedules, they could make the logistics work.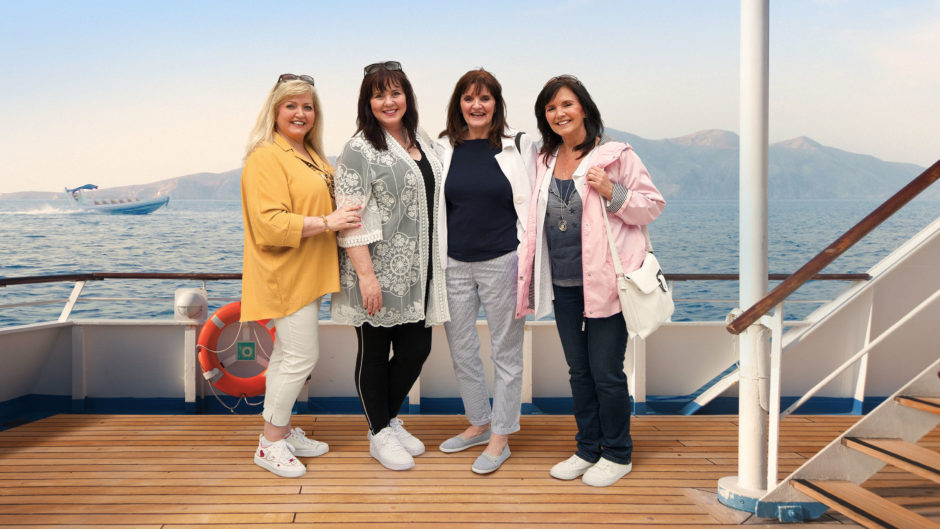 Maureen, also an actor who starred in the West End stage show Blood Brothers, tells P.S: "It was a logistical nightmare because we all have our own things going on. Coleen was dubious.
"We got back to being close but she thought, 'is going on a cruise together going to help; we might kill each other before we leave.' We all had that thought in our heads, but it couldn't have been more different. We left that cruise closer than ever."
The sisters – Anne, "the oldest" at 69, Linda, 61, the self-confessed "gobby one", agony aunt and Loose Women panellist Coleen "the baby" at 55, and Maureen, 66, "the mediator" – knew in their heart of hearts it was important.
Linda was diagnosed with breast cancer in 2006, a year before the death of her husband of 26 years Brian Hudson. The illness returned three years ago and is incurable. The trip was about making memories for Linda, who bravely says she is "living, and hoping to love with cancer".
For Maureen it was "a treat". She reveals: "Although we sold 30 million records, three of us are still pretty skint. It always surprises people because they think we are loaded. Certainly someone is because of us."
The voyage, according to Coleen, gave the girls a chance to reconnect. Maureen agrees: "We laughed until we were ill. And we talked in depth. We unloaded all our feelings about different things – Linda's illness, break-ups of marriages. We forgot the cameras were there. What you see is what you get, like it or not. It was the best fun we have ever had.
"Getting back with the girls has been brilliant and brought back so many memories. But it also brought back a regret.
"We did a reunion tour (with Bernie) in 2009. For whatever reason Anne wasn't included and it caused a big family feud. It was so alien to us as Nolans, to be behaving like that.
"I have regrets that I didn't fight harder but at the time, financially, I desperately needed to do the tour."
Being on the cruise and performing with Anne, who fought her own battle with breast cancer in 2000, made the experience all the more special. Maureen – who yesterday marked the seventh anniversary of Bernie's death – says: "She would have wanted to be there. She is always with us. Bernie is in our minds and our hearts all the time. She was so funny, she would have loved the laughs we had. Performing I'm In The Mood… was bittersweet. It was her song."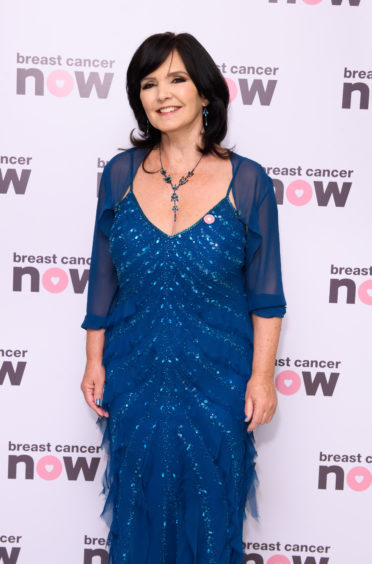 Maureen, whose sister Denise, now 68, left the group in the early '70s, turned to her sisters when her marriage broke up. She says: "I recently moved out of the house I shared with my husband and bought a house close to them in Blackpool. Linda lives two doors away from me, and Denise lives two doors down from Linda. It's the Nolan triangle, you can get lost there forever.
"Linda, myself and Anne isolated at my house straight after the cruise because of the coronavirus pandemic. Coleen, who lives in Cheshire, was isolating with her three children and two of their partners. Her cat had seven kittens. She also has two horses and four dogs so it was a full house." Maureen, who has a son, Danny, and three granddaughters, Ava, 10, Sienna, 9, and Roma, four, says she has no regrets about her divorce from Ritchie Hoyle in 2016.
She says: "We had been together 30 years. It had been fabulous, mostly, but towards the end there was no romance left. It got to a point where I was spending so much time touring, and he toured as well, that we began to live separate lives.
"My attitude was, 'let's try to sort this out', but he said, 'I can't change now, I'm too old to change. I want to go to the pub. I want to do my own thing'.
"I thought, 'OK that's fine, you go and do that but I need more if I am in a relationship'. It was heartbreaking at the time but I don't have any regrets. We were both honest – so fair enough. We are still friends."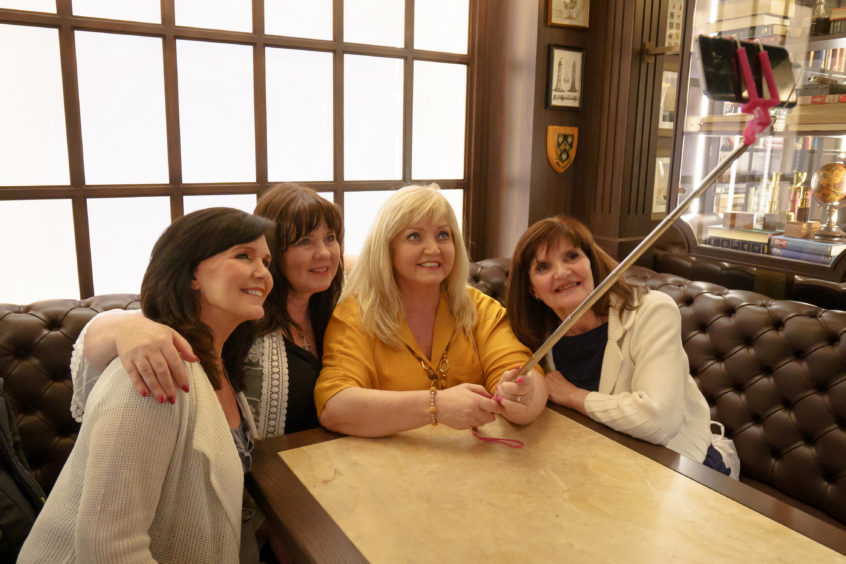 Maureen is looking for love, though not for herself, but for her sisters. She laughs: "We thought, we need to find Linda a man, she's about ready, it's 13 years since her husband died.
"So we set up this dating app – swipe right for 'yes', and left for 'no'. Linda would say, 'oh God, no' and we'd be just about to swipe left then we'd swipe right. She was getting weird guys coming back. It was just very funny. Needless to say we didn't hook her up with anyone.
"I think the way forward is the internet for dating. But for us, because we are a slight name – especially Coleen because she is on TV all the time – it's difficult to do.
"You don't want to get people hooking up for the wrong reasons; because they think they will be going to showbiz parties and stuff.
"I can't think of anything worse than being back out there. I'd rather have a cup of tea than go to a bar. If someone comes back at you, you revert to being 16 again. I actually blush. None of us are particularly looking for love.
"It would have to happen organically. I would love to see the girls with some nice person in their life, but you have to get yourself back out there and I don't know if any of us could be bothered."
And what about the career? Would they go on tour again?
"Never say 'never'!' she beams. "I think we can all still do it, to be fair." Then, she laughs: "But it will have to be the zimmer frame tour."
---
Born to be on stage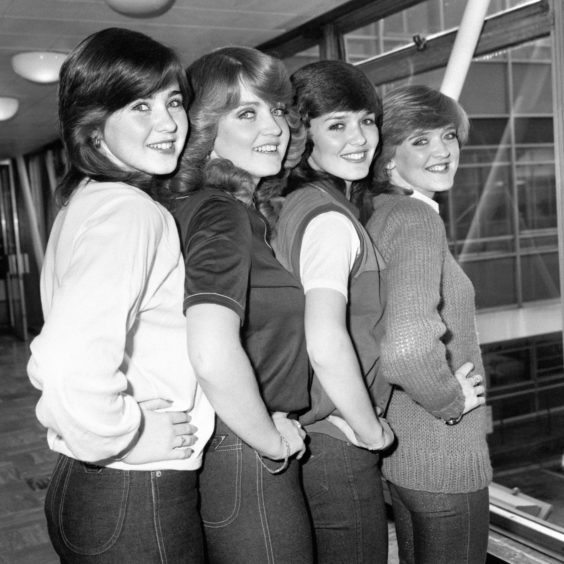 The Nolans were on stage by the time they could walk and talk.
Born into a family of six girls and two boys, their Dubliner parents Tommy and Maureen were entertainers.
But it was the family's move to Blackpool that was to eventually lead to TV and musical fame, with The Nolans becoming one of the world's most successful girl bands.
In the 1970s the sisters appeared on almost every UK TV show with regular slots on Sir Cliff Richard's It's Cliff, as well as on Vince Hill's Musical Time Machine and The Two Ronnies. The girls knew they'd hit the big time when in 1975 they were asked to join Frank Sinatra on his European tour.
But it was their single, I'm In The Mood For Dancing, that brought them global success. A farewell tour was planned for 2011 but it had to be cancelled when it was discovered Bernie's cancer was terminal.
The cruise gig is the first in over a decade for Maureen, Coleen and Linda, and even longer for Anne. And Maureen doubted it would ever materialise.
She tells P.S: "I was touring in a show when one of my agents phoned up very excited. I was thinking we'd never get it together. But over the months, producers Koska with Discovery and Quest Red did get it together."
---
The Nolans Go Cruising, Tuesday, 10pm on Quest Red and available on dplay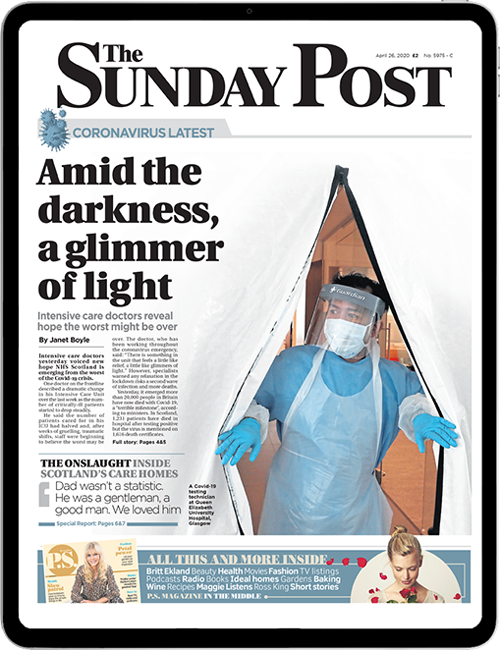 Enjoy the convenience of having The Sunday Post delivered as a digital ePaper straight to your smartphone, tablet or computer.
Subscribe for only £5.49 a month and enjoy all the benefits of the printed paper as a digital replica.
Subscribe