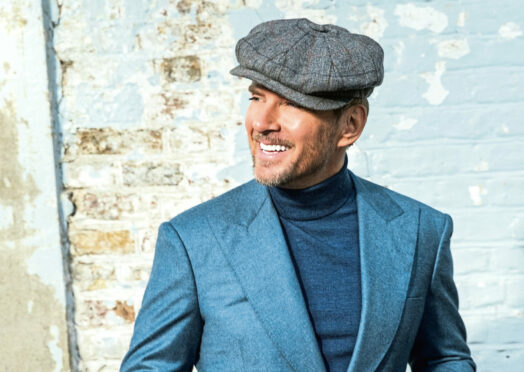 The Bros star talks siblings, Strictly, Scottish bars and his upcoming tour.
How does it feel to be spending more time in the UK after years in the States?
I need this emotionally and creatively. This is a homecoming for me. It's amazing to be back but it also brings up a lot of sentiment. My mother was still here the last time I played the Royal Albert Hall, for example. When I released my latest album last year, I was here for three months and I would play Frisbee in the park and have little cups of tea and an almond slice – just little things that remind me why I love being here.
You're playing a career retrospective tour with a 15-piece band and the Royal Philharmonic Orchestra?
It's super nerve-racking. This is the heaviest lift I've ever done. I want to bring an experience that's an immersive environment where people can get dressed up and meet new people. I hope it all pans out and fortune favours the brave.
Will it be like your Vegas shows?
It's much more than Vegas. It's everything I learned in Bros, my solo career, my residency, and I'll also be shining a light on the songs of Cole Porter. I want to bring swagger, joy and inclusion. The question is, can people afford to come out to a show? When doing a residency you have the machine with you, but now it's me on my own seeing if I can create something that is second to none.
You're playing three shows in Scotland – do you have memories of past trips here?
I made one of my favourite records – Early Side Of Later – in Glasgow. I've had some of the best times of my life in Scotland and always felt welcome. My gran said the Scots were her brothers and I feel the same. I love how I'm treated there. My greeting and farewell in every bar I've gone to in Scotland is: "One more, Matt!". It takes a long time to leave a bar in Scotland!
Did you enjoy Strictly?
Strictly kicked me in the backside and pushed me out of my comfort zone and allowed me to understand that I don't want to be reclusive like I was becoming in the States. I love people, and the relationship I have with the public and how conversational it is.
You've just had your first holiday in 20 years. Are you a workaholic?
My work is my mechanism to not address things that are painful, but I won't leave it so long next time. Even just letting out some tears on the beach like I did and speaking to the people I miss and eating well and riding a bike every day were things I really needed. But there are people out there who can't have holidays, so I know I'm lucky.
You're also working on a self-help book?
It's a simplistic way of how I've managed things. For example, an analogy like just because you can't see the top of Everest in the clouds, shouldn't stop you from climbing it.
Many times I've been in that situation where I can't see where I'm going, but if you have a vision you stick with it and methodically put one foot in front of the other, but also make sure to dance along the way. Our failures are not fatal, as Churchill said. I just have to be brave enough to be in this industry. I still have work to do and still have to remove some of the fear within me, but at least I'm able to be here and address that fear.
Are there any plans for Bros?
If I do address Bros, it will be next year. I don't want to feel as stateless as I do right now; I want to feel more permanent and less transient. So the Bros stuff, I want it to be more harmonious, and not as stressful and tumultuous as it was in the movie.
I just want to hang out with my brother and probably the only reason we'll get together again is if we make new music. We need to figure out each other and I need respect for my brother and I need Luke to respect me. Both of those things need to be in place, and that should probably be said for my entire life.
---
The Matt Goss Experience, Usher Hall, Edinburgh, Perth Concert Hall, Glasgow Royal Concert Hall, March 1, April 12-13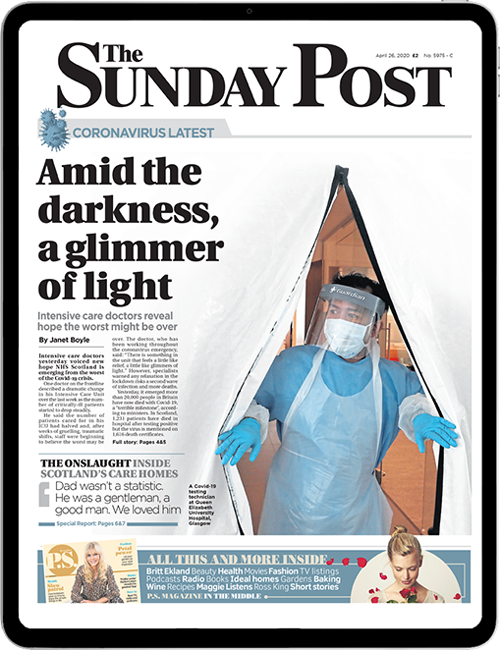 Enjoy the convenience of having The Sunday Post delivered as a digital ePaper straight to your smartphone, tablet or computer.
Subscribe for only £5.49 a month and enjoy all the benefits of the printed paper as a digital replica.
Subscribe