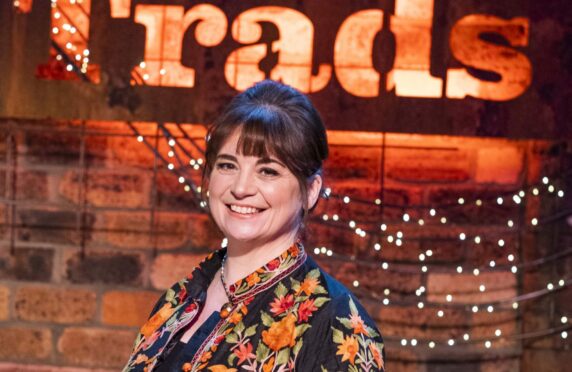 When Mary Ann Kennedy looks back on an acclaimed career in music, it is not the glittering awards or showcase concerts that come to mind but an impromptu ceilidh on the night train to London.
The classically trained singer and harpist laughs as she remembers the dancing and singing on the sleeper train from Inverness and believes the fun sums up a community spirit at the heart of Scotland's traditional music scene.
"I'm really happiest when I'm working with other people," said Kennedy, a founding member of acclaimed Gaelic band Cliar. "One of my most bonkers memories, which is also a real performance highlight, is taking the Inverness Gaelic Choir on the sleeper train, which meant taking over an entire carriage and led to several mini ceilidhs in each of the cubicles.
"We travelled overnight down to the Southbank Centre to perform music I'd written with Canadian composer Scott Macmillan for the first New Music Biennial, part of the celebrations for the Glasgow Commonwealth Games. Taking a choir, a string orchestra and traditional soloists down from the Highlands to perform in London is the kind of thing that makes me happiest – making things happen with big groups of people but still being close to the community."
With its origins tracing back thousands of years, traditional music – often referred to as folk music or trad – is a vital part of Scotland's rich heritage, and one that's become more and more popular with performers and fans, young and old. From fiddlers playing by the fireside in their local to renowned singers performing internationally, Kennedy says trad has grown and survived because the genre attracts many different types of musicians, all passionate about inspiring the next generation.
"It has been described as the carrying stream, and that stream takes different twists and turns according to each generation passing on to the next. A river never stops still. It gathers strength, it gathers from other sources as other little tributaries come in and join it, and so it's constantly changing."
Dundee hosts 20th Scots Trad Music Awards: How traditional music found its 'cool'
Tonight, Kennedy will help to celebrate the performers, producers and musicians responsible for the growing and changing stream of the trad genre, as she takes to the stage at Caird Hall, Dundee to host the MG Alba Scots Trad Music Awards (Na Trads).
Hosting the awards in Gaelic, Kennedy will announce the winners of everything from album of the year to Gaelic singer of the year, as well as awards for the producers and grassroots organisations that make up such a diverse community.
The festivities will be extra special as it's the 20th anniversary of Na Trads and the first time the event has been held in person since the pandemic. Kennedy, also a nominee, said: "This is our first full-scale return to what I call the biggest office party in Scotland, so I'll be working but also watching everybody having a fantastic time."
Broadcast on BBC Alba, the ceremony will feature live performances from Elephant Sessions, FARA, Trip, and the Eryn Rae Trio, BBC Radio Scotland's young traditional musician award winner – a diverse line-up that Kennedy says honours the multi-layered nature of trad.
She said: "The pipe bands that meet every week to rehearse. The choirs that sing their Gaelic songs in hybrid online and real-life rehearsals. The older dude that's just informally passing on fiddle tunes to the lad or lass next door. Each of these is what makes our world special, and there's a place for all to be recognised at the Trad awards.
"The Trads are one of the main ways of getting trad music to a broader audience. It's certainly part of what's made it possible for some of the big bands we'll be hearing on Sunday night, like Elephant Sessions."
Describing trad music as "another of our national languages", Kennedy says that celebrating traditional music in general could help to encourage more people to pick up Gaelic, too.
"For many people, music has been the way in to learning a language," she explained. "The head of Fèisean nan Gàidhea, Arthur Cormack, credits learning songs when he was a kid at school with being the path towards him becoming a fluent Gaelic speaker and there are many folks like that.
"It's not a case of it being easier, but it's an open door – you can stand at the doorway and sing out and it's great, or you can walk through that door and just see where it takes you."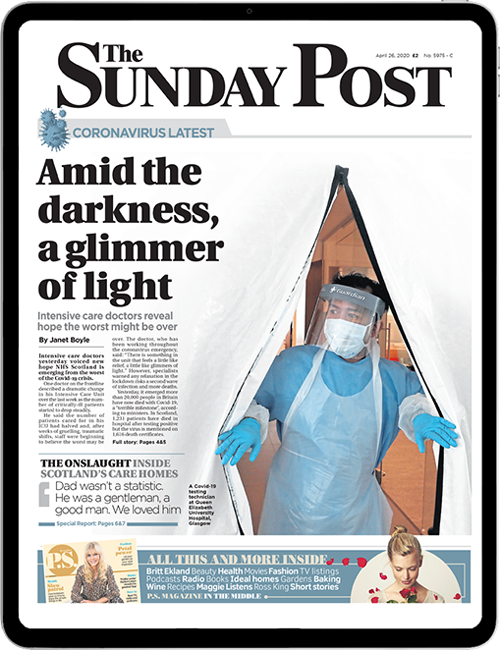 Enjoy the convenience of having The Sunday Post delivered as a digital ePaper straight to your smartphone, tablet or computer.
Subscribe for only £5.49 a month and enjoy all the benefits of the printed paper as a digital replica.
Subscribe