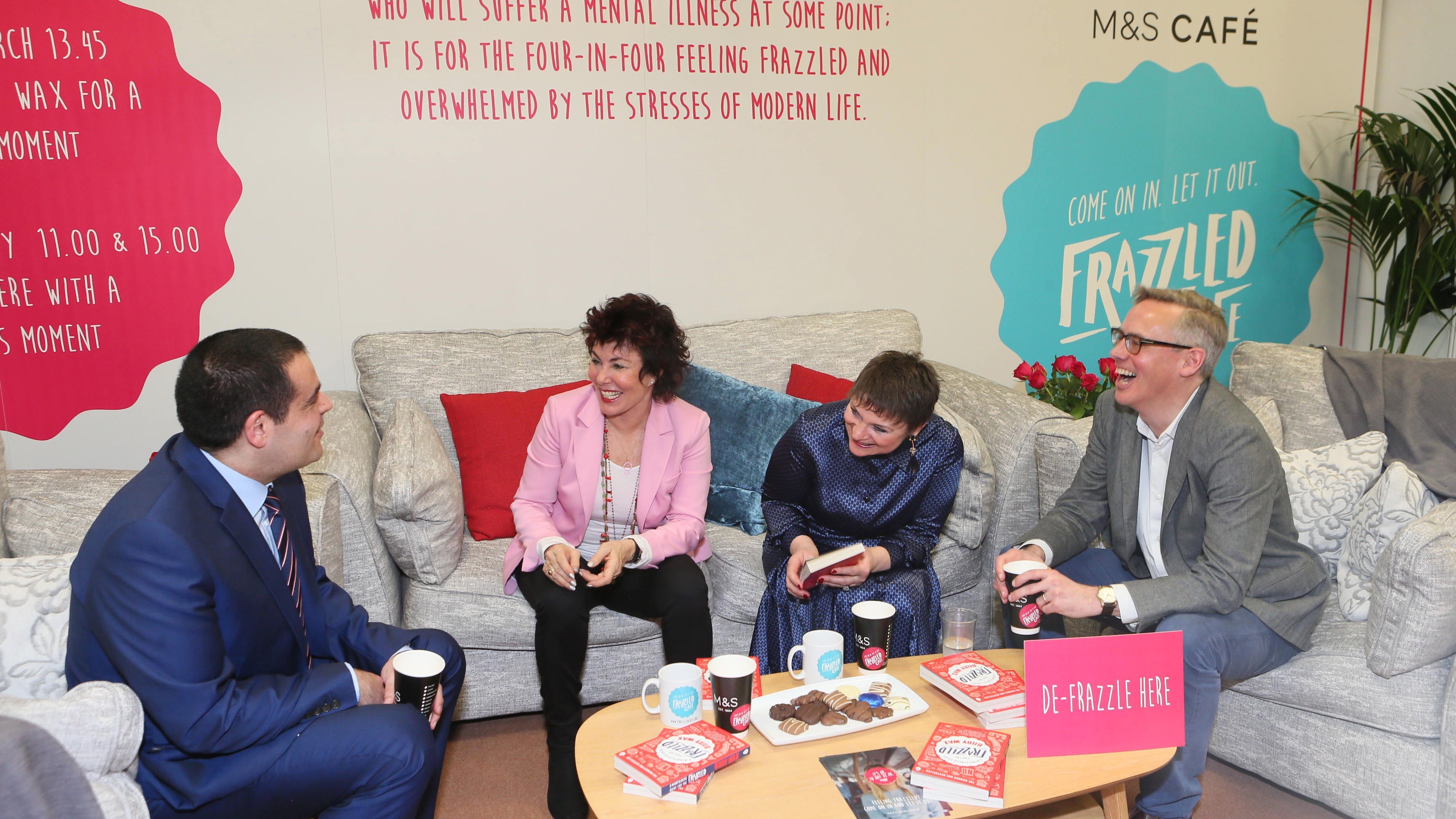 MARKS & SPENCER is welcoming people to talk about their mental health in a range of new cafes set to launch this year.
The retailer has joined forces with author and mental health campaigner Ruby Wax to open the Frazzled Cafes, which will host fortnightly sessions in which guests can share their stories and feelings in a safe, anonymous environment.
Frazzled Cafe sessions will be held after store hours and be led by trained volunteers. While the purpose of the meetings is not to offer therapy, they will provide a place for both those who suffer mental health issues and those who are just feeling a little frazzled to talk openly with others who understand how they feel.
The initiative has actually already been successfully trialled in Marks & Spencer offices and stores this year, and will be rolled out over the next two years.
You can find out more about Frazzled Cafe and register to attend here.