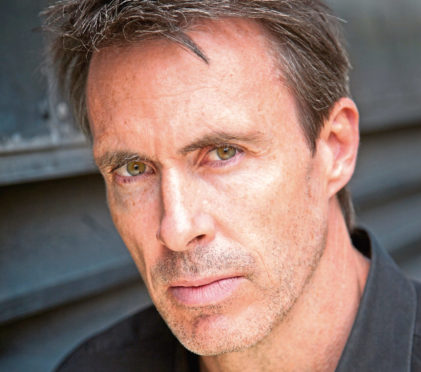 Actor and screenwriter Mark Griffin has had many incarnations in his 52 years.
A world-ranked squash player and a body builder, he was Trojan in the '90s TV game show Gladiators, appeared in movies such as Daddy Day Care and Dr Dolittle 2 with Eddie Murphy, and was Action Man in the US TV series based on the famous doll.
Never one to take himself too seriously, he laughs: "I did that for two years, with my gripping hand and eagle eyes."
The multi-talented Brit who spent 15 years in Los Angeles is now making his mark as a crime writer on home turf. And he reveals he found his way into the genre while living in Edinburgh.
Mark, who has been writing since childhood and in his youth won three consecutive gold awards in the adult category of his local Hampshire literary festival, tells P.S.: "I had just come back from LA.
"I was an actor and living with my girlfriend in Edinburgh where I had set up a street theatre company.
"I came up with a mystery tour that had a serial killer on the loose. A friend suggested I turn it into a screenplay.
"Then my mum Patricia phoned and told me about a national competition to find a new Agatha Christie thriller.
"You had to write 5,000 words to enter and she kept pestering me to do it. I didn't have time to write anything new, so I took the first 10 pages of the screenplay and rewrote it as a novel.
"Three months later, I got a call from agent Luigi Bonomi of LBA Books who told me I was shortlisted to the top five from 3,500 entrants. He said he wanted to represent me and asked for the rest of the novel."
The finished item was Mark's eerie debut, When Darkness Calls, the first in the Holly Wakefield series of nine thrillers.
It was published at the end of 2018. The next in the series – When Angels Sleep – is out next week.
It begins with a murder of a small boy, his body found in a forest on the edge of London, his head resting gently on a pillow, and an angel pendant clenched in his little hand. The Met Police's D.I. Bishop and criminal psychologist Holly Wakefield are in a race against time to stop a serial killer.
Mark, tipped by international best-selling author Peter James as "the next big name in British crime writing", says: "There's something magical about a forest but at the same time when the darkness falls it is so different – scary and lonely.
"It's mother nature but with a bite. Any death is tragic and horrendous, especially murder and the murder of a child.
"Holly is the hero throughout the series. She is my perfect woman – an amalgamation of people I have known in the past; my mum, my sister, friends, girlfriends."
It was his Salisbury-based mum who introduced the writer to books as a child. And she is the first to read initial drafts of the novels. Mark admits: "She is very proud and likes the books although she found the second a bit more chilling because of the children."
Strangely, he also describes the book as "a love story".
"You have to look at the relationship of the killer and why he is killing," he explains.
"And Holly's love story, where she has come from and where she is going to."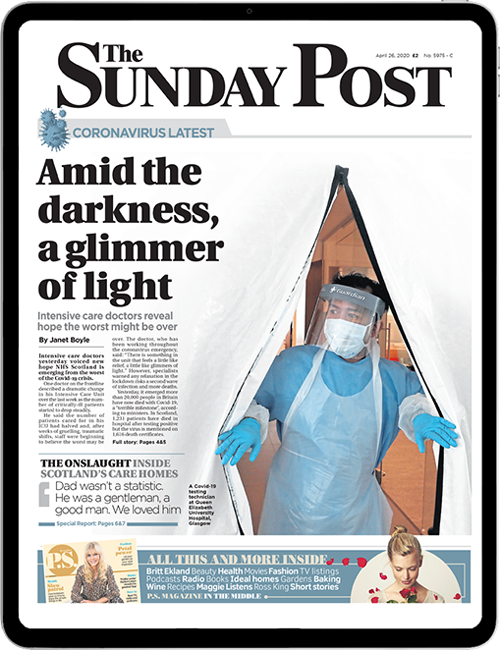 Enjoy the convenience of having The Sunday Post delivered as a digital ePaper straight to your smartphone, tablet or computer.
Subscribe for only £5.49 a month and enjoy all the benefits of the printed paper as a digital replica.
Subscribe