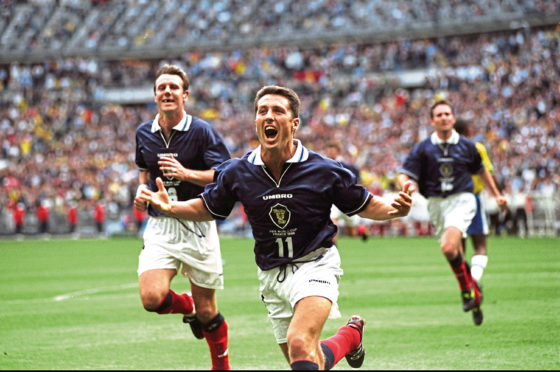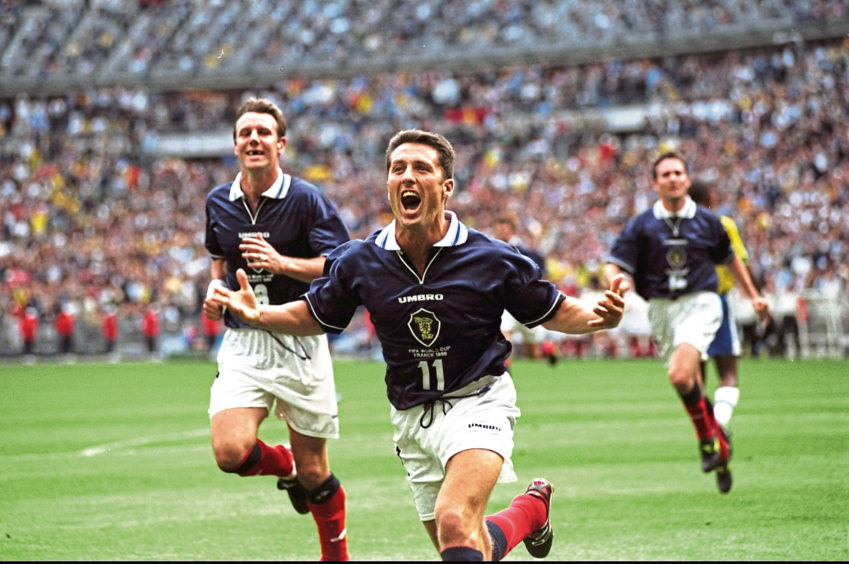 When I was growing up, Scotland was going to win the World Cup. Fact. Ally MacLeod told me. I had no reason not to believe him until, of course, they didn't.
I didn't ponder my disappointment too long as there would always be another tournament to look forward to.
Well, at least that's how it used to play out. France 98 was one such tournament, the one before the next, though we didn't know at the time that we'd have to wait until the 2019 Women's World Cup to be that nation again.
Back in 1998, when everything was still possible for the men's team, my primary-school age children had Ally's winning mentality, with absolutely none of his influence. That must have stemmed from me. As a family of faithful football fans my son and daughter (and I) spent the build-up to the tournament swapping Panini stickers and getting ready to see their likes again.
This excitement wasn't just confined to my household. The Scots were rousing and there was something in the air.
The entire country seemed to be supporting the team. It was the '90s and Scotland was showing its strength as a nation. It was a decade of action. We'd stood against the poll tax and we'd voted for devolution. We'd also finally sent the Tories homewards in the 1997 General Election.
We didn't need war paint to get us in the mood for France 98. I worked for Celtic at the time and the staff and our children were invited to watch the Scotland-Brazil match on a big screen. The children gathered on the floor in rows at the front of the lounge. The sense of victory was palpable. They had no reason to believe in anything else. As the pre-match atmosphere intensified they swayed in anticipation. Their excitement awash with chatter, their saltire-painted cheeks uncharted with disaster. The scene was a beautiful kaleidoscope, long before the blues and yellows from the stadium courted us.
This was Brazil. We had no right to win, but for a split second I was a child again, with hope springing eternal. The first Brazil goal didn't dampen spirits and when John Collins equalised the roar that erupted was as revolutionary as the decade that had past. Even when we endured the agony of Tom Boyd's own goal, it didn't matter. The hearts of a new generation had been captured. The tide had turned and for 90 minutes Scotland sailed forth with its army and we rocked in Paradise.
Scotland's campaign eventually fizzled out and tartan tears fell as dreich as city rain but the longing and dreaming lingered, albeit for a wee bit longer than anyone could have imagined. Ach, what's for you won't go by you. We're ready to go again.
---
Margot McCuaig is a film-maker and author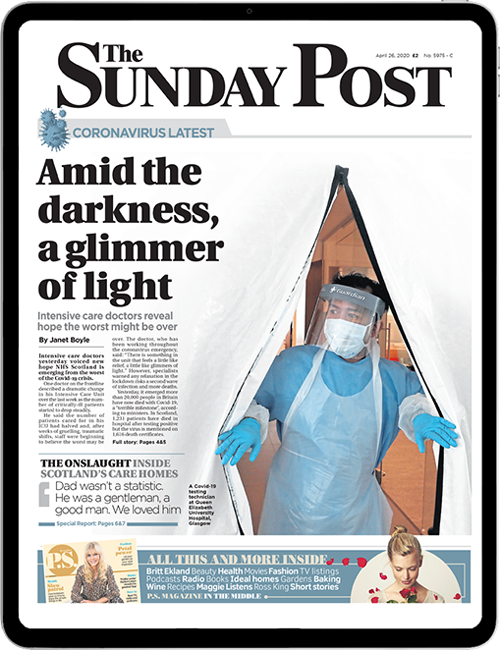 Enjoy the convenience of having The Sunday Post delivered as a digital ePaper straight to your smartphone, tablet or computer.
Subscribe for only £5.49 a month and enjoy all the benefits of the printed paper as a digital replica.
Subscribe