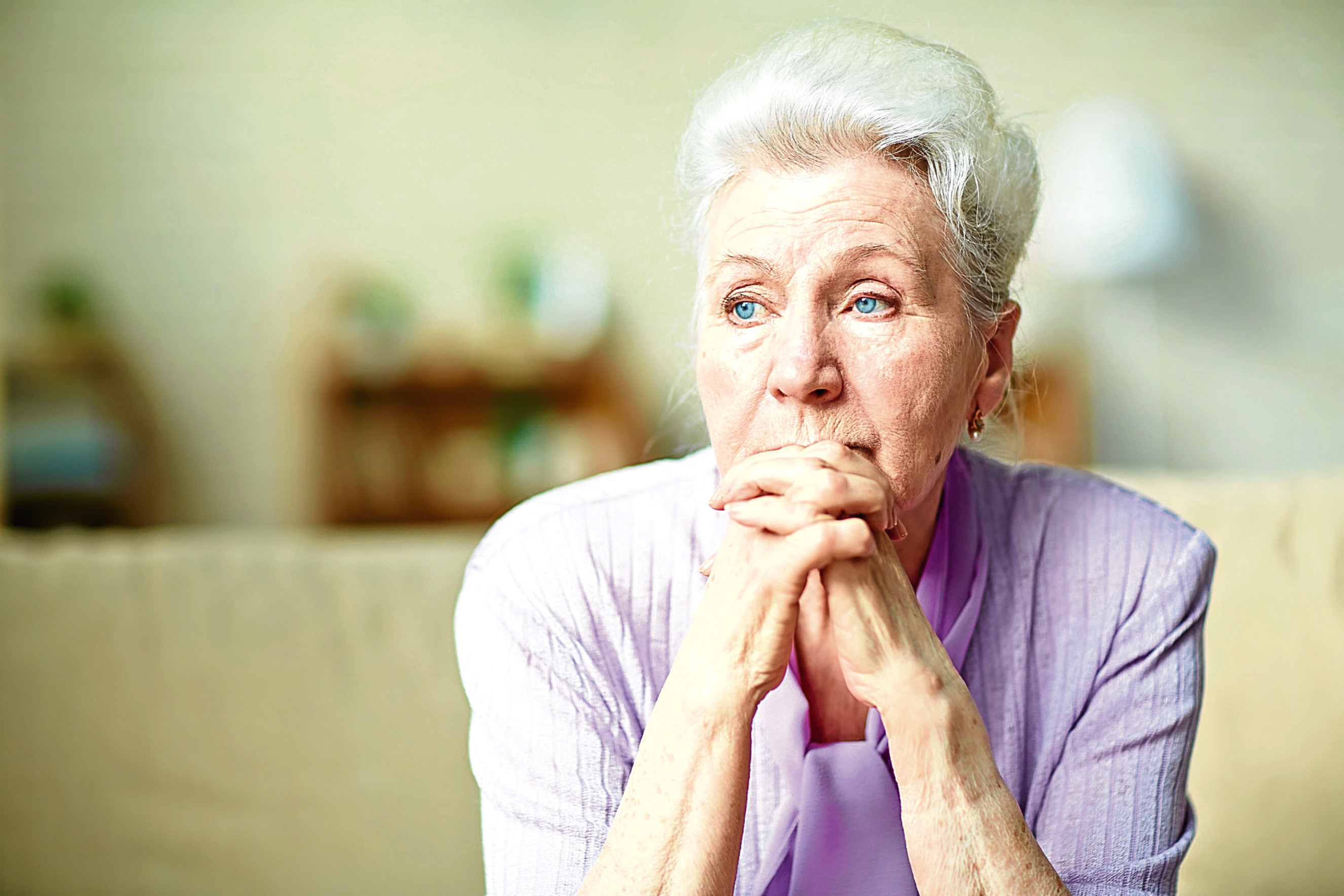 THERE'S an epidemic of loneliness among older people.
In a shocking survey, three in four over-50s revealed that entire days passed without them speaking to anyone.
Even more disturbing was the fact that the majority of those contacted hadn't told anyone how they felt.
According to the survey conducted by Gransnet, a social networking site for over-50s, 71% of these people thought their friends and family would be "surprised" or "astonished" to hear how they felt.
Let's face it – no one likes to admit they're lonely. We all tend to put a positive spin on things and don't want to be patronised or pitied.
It's so much easier to appear caught up in the busy bustle of life than to acknowledge the fact that the phone seldom rings or friends and family rarely drop by for a visit.
Jo Cox, the young Labour MP, had set up a commission on loneliness to look into the problem before her brutal murder last year.
But of course it's not just the elderly who feel cut off from others.
Many teenagers are solitary and find it difficult to make friends. Lots of young mums, home alone with a new baby, have no one with whom they can share their anxieties.
For many mums and dads, who must balance the demands of work with raising their children and squeezing in some kind of social life, there often just isn't the time to pay sufficient attention to the needs of their ageing parents.
Age UK has previously found that 1.2 million older people in the UK are chronically lonely.
Charities have warned that the closure of banks, Post Offices, small shops and libraries has also had a negative impact on older people who relied on them for social contact. The truth is that we all need to be aware of the needs of the people around us.
Have a chat with your neighbours, notice what's going on around you.
If you're travelling by bus or train, how about putting your phone away and chatting to the person sitting next to you?
If you attend a club, a church, a keep fit class, start a conversation with someone there.
How about doing some voluntary work? I know a man in his seventies who picks up house-bound pensioners in his car and takes them to their hospital appointments.
Why? Because he enjoys helping others and having a chat with people and, while he's fit and able, he wants to do something useful with his time.
Loneliness can be tackled if every one of us is alert and aware of the needs of others. It doesn't need big gestures – often a warm smile, a kindly comment, can make a huge difference to someone's day. Be alert, tuned in to what's happening around you.
In emergencies, as we've seen in Westminster this week, the spontaneous warmth and goodness of human nature rises to the surface. People reach out to others.
Jo Cox left a legacy of caring for those who are lonely. We can all, in our own ways, play a part in noticing need, responding to it and making our corner of the world a warmer, brighter place.