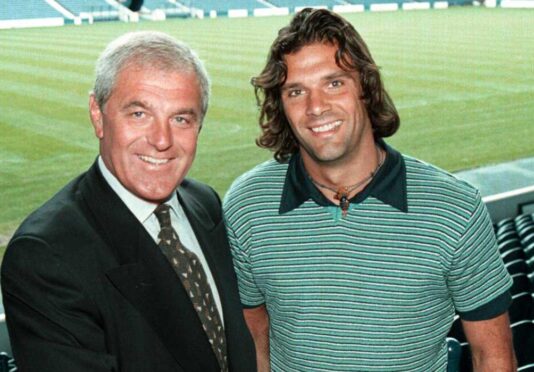 As his haul of 21 domestic honours would suggest, Walter Smith was one of the greatest man-managers the Scottish game has ever seen.
For Marco Negri, though, possibly the most-impressive trick he ever pulled off was saving his wife, Ethel, from the attentions of Paul Gascoigne, who was intent on turning the pair into a star turn from Strictly Come Dancing!
The Italian striker was bought for £3.75-million from Perugia in 1997, a time when the England internationalist was at his most mischievous.
Gascoigne had been a key figure in helping Smith lead Rangers to Nine-in-a Row, his individual contribution honoured by his capture of the SFWA Player of the Year and PFA Scotland Players' Player of the Year awards.
As Negri recalled, that did not prevent him from giving Smith a few headaches off the pitch and, in one particular case, his private life.
"It was Valentine's Day, and I had taken my wife, Monica, to Cameron House, which is a very romantic place," he said.
"I spotted that Walter was also there with his wife.
"Although he was my manager, I had a great relationship with him so we sat together and, as usual, he was courteous and kind.
"Then, to our surprise we saw that Paul and his sidekick, Jimmy Five Bellies, were there too.
"They joined the company, and before long, Gazza started dancing with Walter's wife. You can imagine what he was like!
"Walter was very considerate towards his wife, though, and he got Gazza under control right away.
"We all had a laugh about that."
Reacting to the news of Smith's passing, Gascoigne hailed his former boss for giving him "something to smile about again" in football, a reference to his turbulent time with Lazio in the three years before he arrived at Ibrox.
Negri knew all about the midfielder's struggles adapting to life in Italy, and his problems with injury.
It is, he argues, no surprise it was Smith who succeeded in bringing him back to his brilliant best.
"Walter was without doubt the best manager I have had in my entire career. He was special with the players, with everyone, without exception," he said.
"One of his greatest qualities was understanding the personality of whoever was in front of him. He had an innate ability to empathise with everyone. It was something that came naturally to him.
"All managers always say that their office door is always open – but in reality that is not often the case.
"With him, however, not only was it always open, but he was the one who came knocking on your door
"When I was at Rangers, there were many foreigners, each with his own past, ideas and habits.
"Before training, while we warmed up, Walter would walk up and down, stopping to have a word to one, then to another.
"He wanted to make them all feel comfortable. He looked us in the face, and asked us if we were all right, and if he could do something for us.
"You see more of that in today's game. Now, here in Rome, Jose Mourinho, for example, is very attentive to personal relationships.
"But, back then, no one else ever did. So Walter was years ahead of his time.
"He was very friendly with myself, and our other Italians – Sergio Porrini, Rino Gattuso and Lorenzo Amoruso.
"When we went to Marbella to train in the heat during the winter break, he sat at the table with us one evening and we had a lot of fun.
"We talked about everything, including music. He liked James Taylor, and knew he was going to play a gig in Glasgow.
"He told us that if we wanted tickets, we only had to ask him.
"I think he was very wise because he knew that putting the players in the best conditions to perform at their best would make him win and, of course, it worked so well."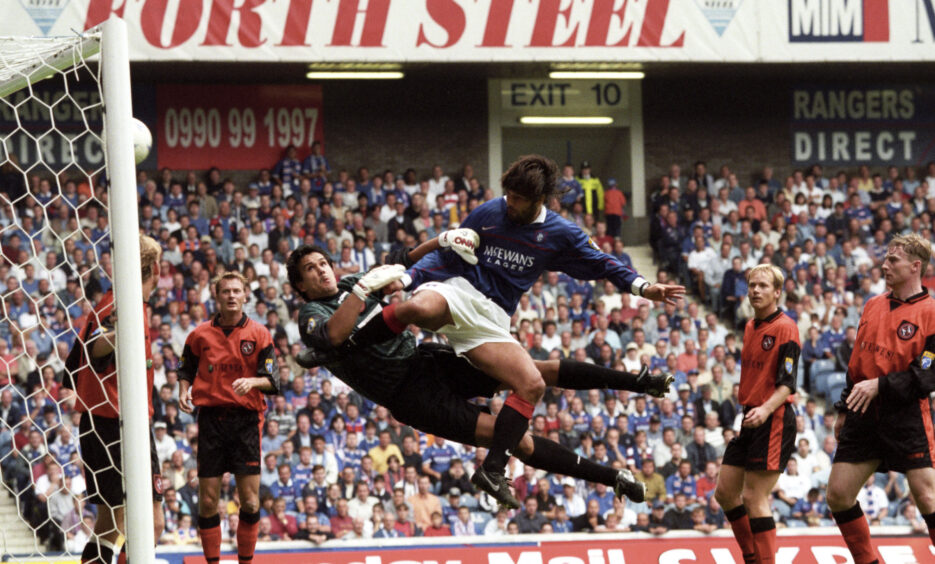 Negri's own experience provided the perfect example of a piece of Smith's motivational talk working wonders.
"My first meeting with the manager was incredible. I'd been to Ibrox, and knew he was interested in me," he said.
"He invited me to an Italian restaurant in Glasgow, La Parmigiana.
"At the table, we started to get to know each other, and I immediately understood that he was a gentleman and a very charismatic man.
"At that time, the Portuguese striker, Jorge Cadete, had scored more than 20 goals for Celtic in the previous season.
"Walter told me: 'I have great faith in you. I am sure you will score 30 goals in one season'.
"I signed for him – and had reached the target he had set me before Christmas!"
The turn of the year brought a low point, with Negri suffering a freak eye injury while playing squash with Sergio Porrini. He was never as prolific again and, without his goals, Rangers failed in their bid for Ten-in-a-Row.
"When the accident happened, the manager was incredulous," Negri recalled.
"It was very bad, and I could not train or even return to Italy because my eye would not have withstood the pressure inside the plane.
"The manager gave me full freedom, though. He told me that I could do as I wanted, and that if I needed anything, I would just have to ask him."
That was a tough time in his career but now, 23 years on, the 'Moody Blue's memories of Scotland are all positive.
"I will always have a debt to Walter," he said.
"He was the one who wanted me at Rangers, where I enjoyed the best experience of my career.
"I'm sure many other players must be grateful to him, and we saw the way the supporters felt about him when selling out his testimonial game against Liverpool, and in all the tributes this week.
"I hope with all my heart that the club will name a stand after Walter, or do something else major in his honour.
"No one deserves this recognition more than him."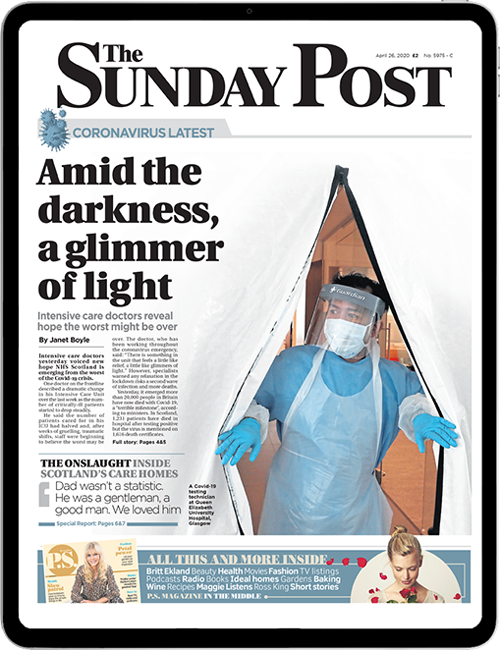 Enjoy the convenience of having The Sunday Post delivered as a digital ePaper straight to your smartphone, tablet or computer.
Subscribe for only £5.49 a month and enjoy all the benefits of the printed paper as a digital replica.
Subscribe