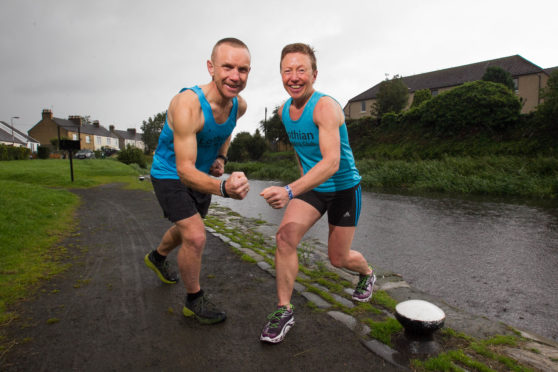 A brother and sister have run 100 marathons each – and there's no signs of stopping.
Shona and Paul Young have completed 70 of the races of 26.2 miles together.
And this year they both claim coveted places in an elite 100 Marathons Club.
Yet the pair only took up running seriously in the last decade.
We discover what has driven them…
---
SHONA'S STORY
Shona, 54, is a home carer and lives in Broxburn, West Lothian.
It was a friend that "shamed" Shona to take part in her first running race, the Glasgow Women's 10k, 10 years ago,
She said: "I was a heavy smoker and an asthmatic and I had said I would do the 10k the year before with my friend but I didn't train.
"I felt terrible for letting her down and so I signed up in 2009, did some running on a treadmill and somehow I made it to the finish line.
"It was not a nice experience. I stopped a lot and I had to use my inhaler every mile.
"I was in my early 40s and I knew then that I had to do something about my health. It was a wake-up call."
Lacking the confidence to run outside, Shona continued to train for her next race, the Glasgow Half Marathon on a treadmill at home.
She said: "I gave up smoking but I found it hard. Every time I wanted a cigarette I would get on the treadmill.
"I did the half-marathon in a team with work colleagues and I was amazed when we won a trophy for third place.
"I loved winning that trophy and it gave me the incentive to take up running more seriously."
The following year, Shona ran 25 races and then in 2011 she ran 31 events, including her first two marathons, Edinburgh and Loch Ness.
She said: "The more I ran the more I enjoyed it and I felt so much healthier. I made new friends, too. You could say, I'd caught the running bug."
Shona started to tick off so-called marathon majors, including London, New York, Chicago and then Tokyo in 2017.
She ran her personal best time of three hours, 16 minutes at the age of 52 in Japan's capital city and scored a good-for-age qualifier place for the sixth major, Berlin.
"I was absolutely elated with that time," she said. "To date this is one of my favourite races because everything went to plan."
Shona, who now regularly makes top three at races in her age category, made the 100 Marathon Club her goal shortly afterwards.
She said: "I'd done about 70 marathons or longer distance ultras by then and I thought that 100 marathons might be a possibility.
"It was actually Paul who first decided to go for this and I followed him."
In February, Shona completed her 100th marathon in Hong Kong and joined the club's list of only around 550 members. She has since clocked 12 more marathons.
She said: "Running has been a life changer for me and it has given me a very different focus over the last decade.
"I have travelled to places I never imagined and achieved things I never thought possible.
"Running is also something that Paul and I do together ¬– and we talk about a lot – and that has been an unexpected bonus.
"Now I don't know what I would do without running – and I do not plan to stop yet."
---
PAUL'S STORY
Paul, 51, is a community mental health nurse from Livingston, also West Lothian. He is married with two grown-up children.
Although Paul had run a couple of marathons in his teens and 20s, it was in 2010 that he started taking it more seriously.
The extraordinary journey came after being told by doctors he needed a back operation.
He said: "I used to do judo but a back injury led to numbness in my leg and I was told I needed to stop that sport.
"I was about to get an operation to fuse my lower spine but I read the possible risks. I didn't like the sound of them so I decided to go out running instead.
"Strangely, I felt better and it straightened my gait and stopped the leg numbness."
Paul has not looked back and after the first few years of running "only a few marathons" he was soon completing 10 to 12 a year.
Last year, he completed 19 marathons and this year he has run 21 "so far". His 100th distance of 26.2 miles or more took place earlier this month in the Glen Scotia Mull of Kintyre Marathon.
While Shona has run in many different places worldwide, Paul has completed most of his races in the UK. He has run some races multiple times, such as seven times at the Loch Ness Marathon.
He ran a personal best time of three hours 18 minutes in 2015.
He said: "With a family and my work I've not had the time to travel as much as my sister.
"But when we get the chance, we do run the same races together. She is usually faster than me but, then again, she trains a lot more than me.
"While I do races instead of training specifically, Shona is out most days running with friends."
He is adamant there is no rivalry. He said: "I am pleased that Shona has taken up running and is much healthier and fitter for it.
"I think we have inspired each other to keep going and although it was me that first suggested the 100 Marathon Club, it is Shona who achieved it first.
"It has been great to share many races with Shona and we also now have a lot of running friends in common.
"I want to keep running and I have a goal to run a marathon when I am 100. I would really like to achieve that."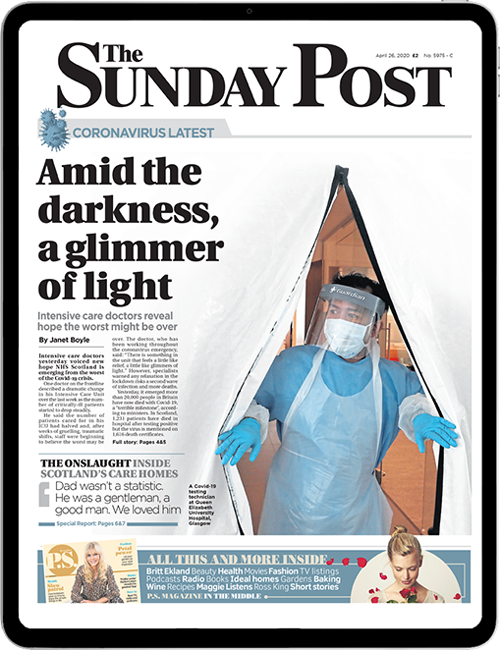 Enjoy the convenience of having The Sunday Post delivered as a digital ePaper straight to your smartphone, tablet or computer.
Subscribe for only £5.49 a month and enjoy all the benefits of the printed paper as a digital replica.
Subscribe