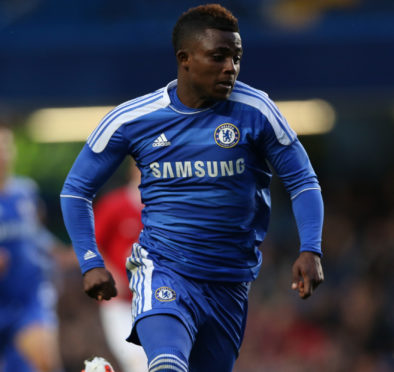 I'd hang my hat on Billy Gilmour being a top football star of the future.
And that's great for Scotland.
The Chelsea youngster showed he's also a class act off the pitch last week when he spoke so well on television.
He is clearly a humble lad with his head firmly screwed on.
Roy Keane described the 18-year-old as being world-class after he played so well against Liverpool back in March.
It obviously hasn't gone to his head.
Unfortunately, a lad that was tipped for the top has now gone in a different direction.
Islam Feruz seems to have given up the game at 24 years old, and is now marketing a range of baseball caps.
He joined Celtic at the age of 10 and then went to Chelsea, where he stayed for eight years without making the first team.
He had loan spells at OFI Crete in Grece, Blackpool, Hibs, Mouscron in Belgium and Swindon Town, but now has no club.
It's a little bit sad to see that he is using the phrase "controversial one" on his caps.
Good luck to him, but I'd much rather he was concentrating on his undoubted ability with a ball.
Maybe he didn't get the right advice at the right time, although there are some people you just can't help.
When you're that young, you trust people, and if you get in with the wrong crowd then you're stuffed.
You can't always pick the right people but I reckon Billy Gilmour has a great manager in Frank Lampard.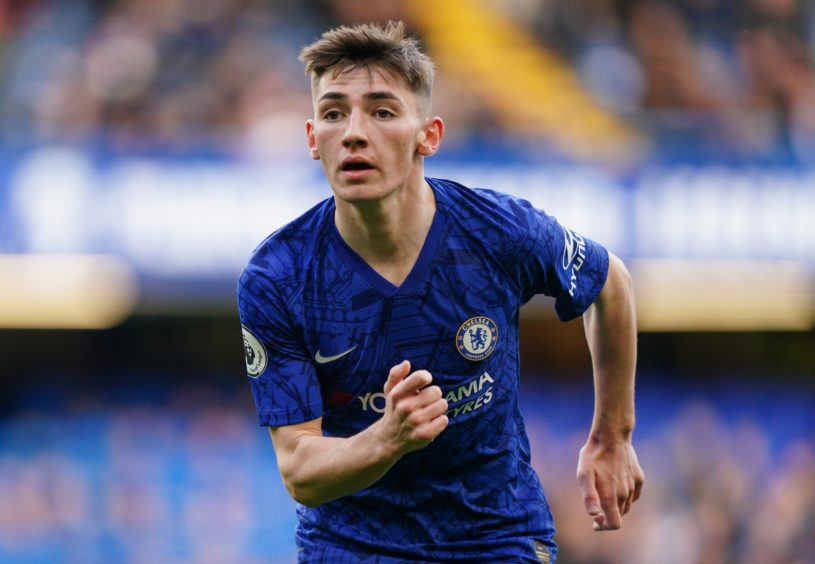 Going back to when I was growing up at Holyrood Secondary School in Glasgow, there were boys with bags of talent that didn't make it.
I probably got a little lucky with the way things went early in my career.
Every club has players with great ability, but only some knuckle down and make the most of it.
Others disappear off the radar because they think they've made it when they clearly haven't.
We have to remember that many young kids can be genuinely unlucky.
They would love the chances Islam Feruz was given.
Some suffer injury at the wrong time and others struggle when a manager leaves or get the sack.
Life can be a bit easier if you meet the right people at the right time.
I was lucky that Terry Butcher and Russell Osman were in my youth team at Ipswich.
They were strong, determined characters and we all went on to become internationalists.
The best thing that happened to me was probably leaving Glasgow at the age of 15.
Things might not have worked out so well if I'd gone to London.
Ipswich seemed a sleepy place compared to Glasgow, and I was actually quite pleased to leave the temptations of my home city.
The odd time that I went out on the town at home, all roads seemed to lead to a disco called Terminal One in St Enoch's Square.
The night always seemed to end with a massive battle. Then I had to survive the bus home to Castlemilk.
Next thing I was in this market town in Suffolk, and it suited me perfectly.
I had good pals who kept me grounded, and I made friends with people like Paul Cooper, our goalkeeper, John Wark, George Burley and Kevin O'Callaghan.
We'd go out for a drink now and again, but it was all pretty low-key.
Who knows what might have happened if I'd gone to Spurs as a kid?
I had a trial there, and one at Everton, but both times I was injured.
I might have gone to a big city and got carried away if I'd had massive amounts of cash flung at me when I was still in my teens.
There's no fear of that happening with Billy Gilmour, but Frank Lampard will be keeping a close eye on him.
Frank came through at West Ham with lads like Joe Cole, Rio Ferdinand and Michael Carrick.
That will have given him a fantastic insight into how young players develop and make it to the top.
If Billy needs an arm round his shoulder at some point, then Frank will be the ideal man to do it.
He'll appreciate what it's like to be a young kid under pressure, and keep him on the right track.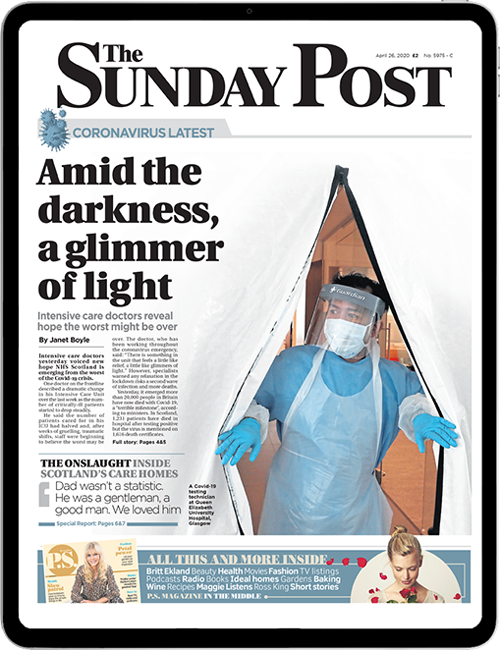 Enjoy the convenience of having The Sunday Post delivered as a digital ePaper straight to your smartphone, tablet or computer.
Subscribe for only £5.49 a month and enjoy all the benefits of the printed paper as a digital replica.
Subscribe