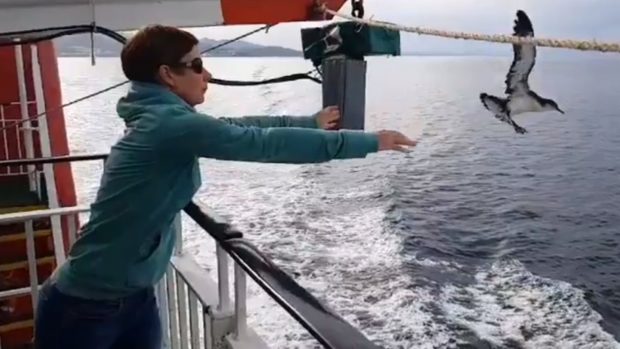 They are astonishing seabirds, capable of covering 120,000 miles in three years without touching land, guided only by the sun, the moon and the stars.
However, on occasion, Manx shearwaters need a little helping hand from the crews of a CalMac ferry.
Tens of thousands of the birds begin their lives on the Isle of Rum every year then embark on an epic voyage past the Bay of Biscay and on towards Senegal, Brazil and the Caribbean, before returning home to breed.
The birds' remarkable powers of navigation are believed to rely on the sun, moon and stars, and a homing instinct that can take them back to the same burrow where they hatched.
But their in-built mapping system is not infallible and, as a new book details, the birds can become confused by the lights of Mallaig, especially in bad weather, and end up landing in the town.
One of the worst-affected years was 2012, when about 800 landed in Mallaig and, while some fell victim to gulls or cats, residents are well-versed in scooping them into boxes and taking them out on the ferry to set them loose.
CalMac crews in Mallaig are on standby every September – when the young birds take off for the first time – to help with the mission to relaunch the disoriented birds that have flown off course.
Fiona Galbraith, CalMac's area operations manager for the Hebrides, said: "We are lucky to work in a beautiful part of the world and often see a wide variety of wildlife from our vessels. It is wonderful to be involved in such a lovely project and we are delighted to play a part in returning these birds to their natural habitat."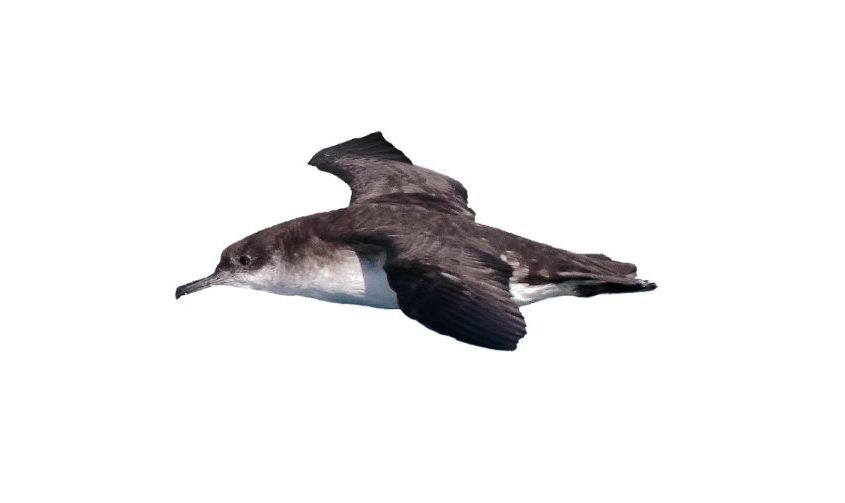 Author Roger Morgan-Grenville said that if there was stormy weather then about 3% of the thousands of young birds taking flight might end up in Mallaig. He said: "When they fledge, particularly if it's a cloudy night, they will pick up the gleam of the streetlights from the water and mistake it for the moon, which they happen to want to travel towards."
The phenomenon appears to be exclusive to Rum, as shearwaters on Skomer, off the Pembrokeshire coast, are unaffected by the lights of the nearby town of Milford Haven.
Morgan-Grenville was inspired to write his book Shearwater: A Bird, an Ocean, and a Long Way Home, after becoming fascinated by the birds during childhood holidays to Scotland in the 1970s, when the extent of their travels was still unknown. He said: "They became a metaphor for me. Every time I saw one I thought where do you go when you go over the horizon? What happens to you?
"For me, writing Shearwater was a defining moment of my life. People spend thousands and thousands on going off to see the flamingoes or whatever, but this is on our own doorstep."
The former soldier spent a year following the birds as, at just 60 days old, they set off on their maiden flight from Scotland to the South Atlantic Ocean off Argentina. He used the book to chart the progress of a ringed bird – number T72 – who he had seen flying from a burrow on Rum.
He added: "By individualising her, people could imagine this 450-gram ball of effort and feathers and bravery getting out there and making her way in the world. It's that thing of relentless travel. For a shearwater, travel is a natural state and being still isn't."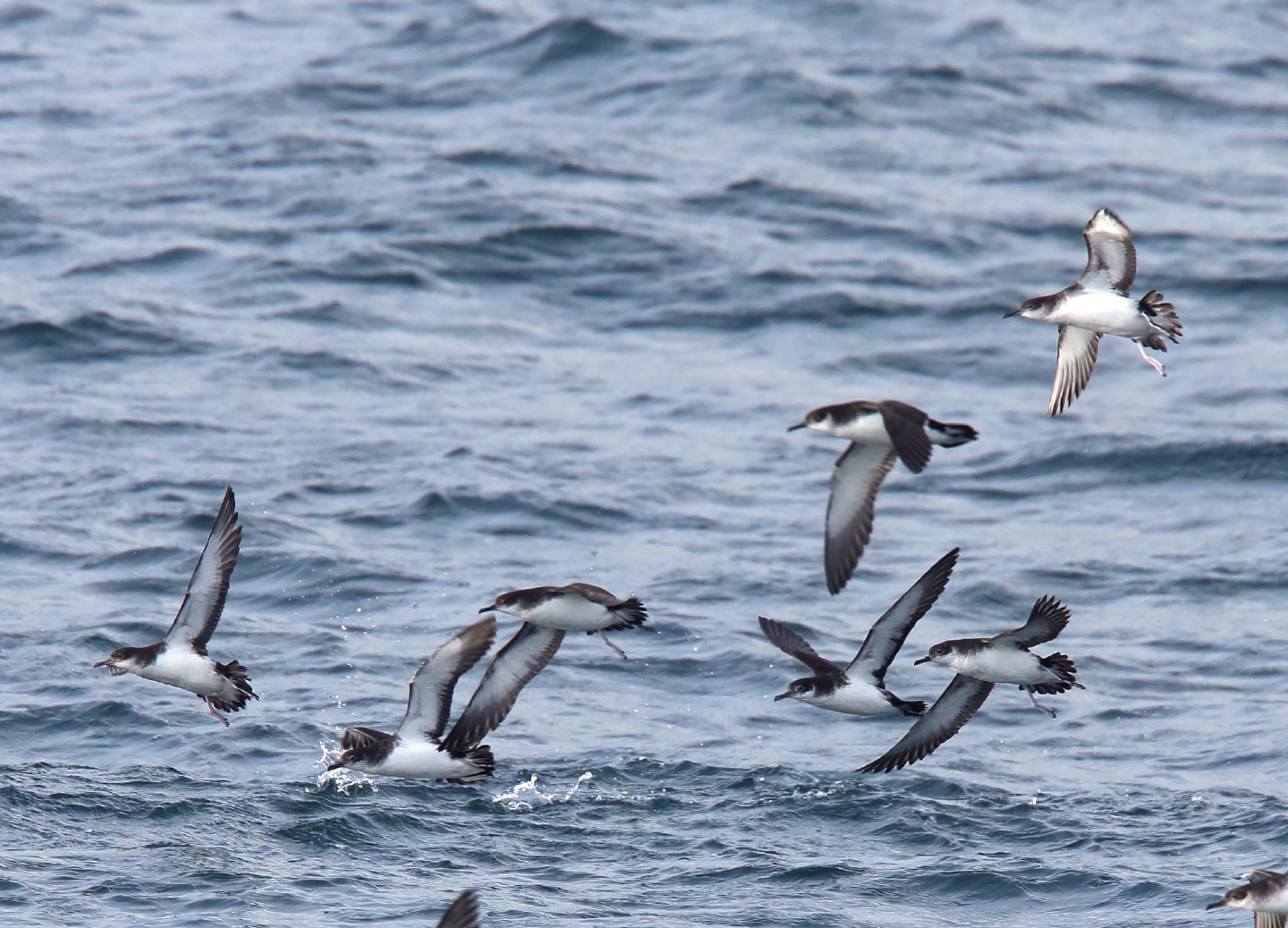 An estimated 70,000 breeding pairs of Manx shearwaters have their home on Rum in the Inner Hebrides, and even more live on Skomer.
The fledglings are abandoned by their parents in early September and, as soon as their downy feathers have gone, they are compelled to take flight into the darkness.
About 92% of shearwaters that reach adulthood survive into the next season, despite their first flight involving braving the open ocean for around 1,000 days. They feed on small fish and other sea life and are able to scent food in the wind from miles away. Scientists believe they spend their time mapping the seas for fishing grounds, as they can live for up to 50 years – flying up to five million miles – and will leave Rum during the breeding season and fly for up to 900 miles to find food.
Trackers used to monitor some of the birds once recorded one shearwater flying for 139 hours at an average speed of 34mph.
When they return to Rum, they mate for life – though with a 12% chance of splitting up – and have a single chick each year before migrating to spend winters in the South Atlantic.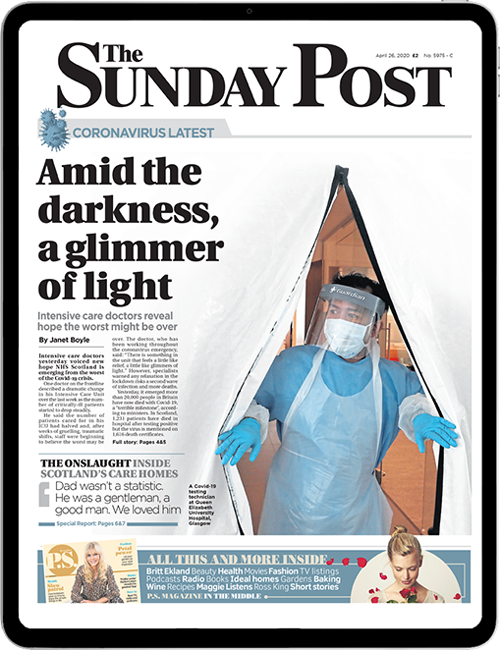 Enjoy the convenience of having The Sunday Post delivered as a digital ePaper straight to your smartphone, tablet or computer.
Subscribe for only £5.49 a month and enjoy all the benefits of the printed paper as a digital replica.
Subscribe