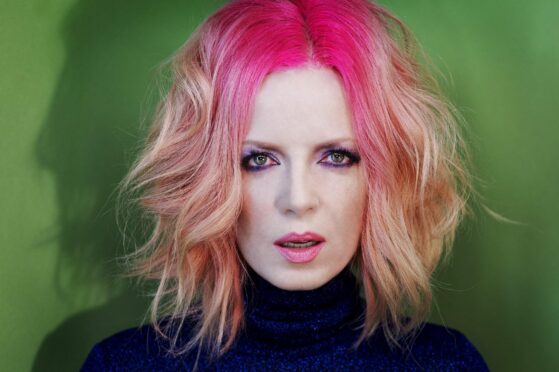 It is how the world listens to music but, according to rocker Shirley Manson, the big streaming services need to do more to save the world.
The Garbage frontwoman says music platforms like Spotify and Apple Music must make a greater effort to help fight climate change because reduced income due to streaming is forcing musicians like her on to the road.
Manson has been in bands since the 1980s, including Goodbye Mr Mackenzie and Angelfish, before being enlisted to front American rockers Garbage 26 years ago.
In that time, she has seen the way people listen to music revolutionised, from physical formats like vinyl, cassettes and CDs to streaming, which effectively allows fans to listen to their favourite artists for free.
So while music has become much more accessible, there has inevitably been a reduction in income for artists with reports suggesting that for each track played, they receive fractions of a penny from the likes of Spotify.
And with the focus on the environment bringing the world's leaders to Scotland for Cop26 later this month, Manson is raising her voice: "The music industry is currently abusing musicians, and the system is not fair. It's exploitative. And something needs to change there.
"Bands and musicians are always pointed at with regards to climate issues, but they're unable to function without taxing the environment, unfortunately.
"So if we were able to change the system of streaming to a more favourable, more equitable agreement on streaming services, so that bands can make a living through selling music, then bands wouldn't have to travel as much to perform. Bands have to travel to exist.
"We are being asked to make a decision that would require us stopping being musicians, and I think that's asking too much, especially when the amount of musicians in the world population is so minute.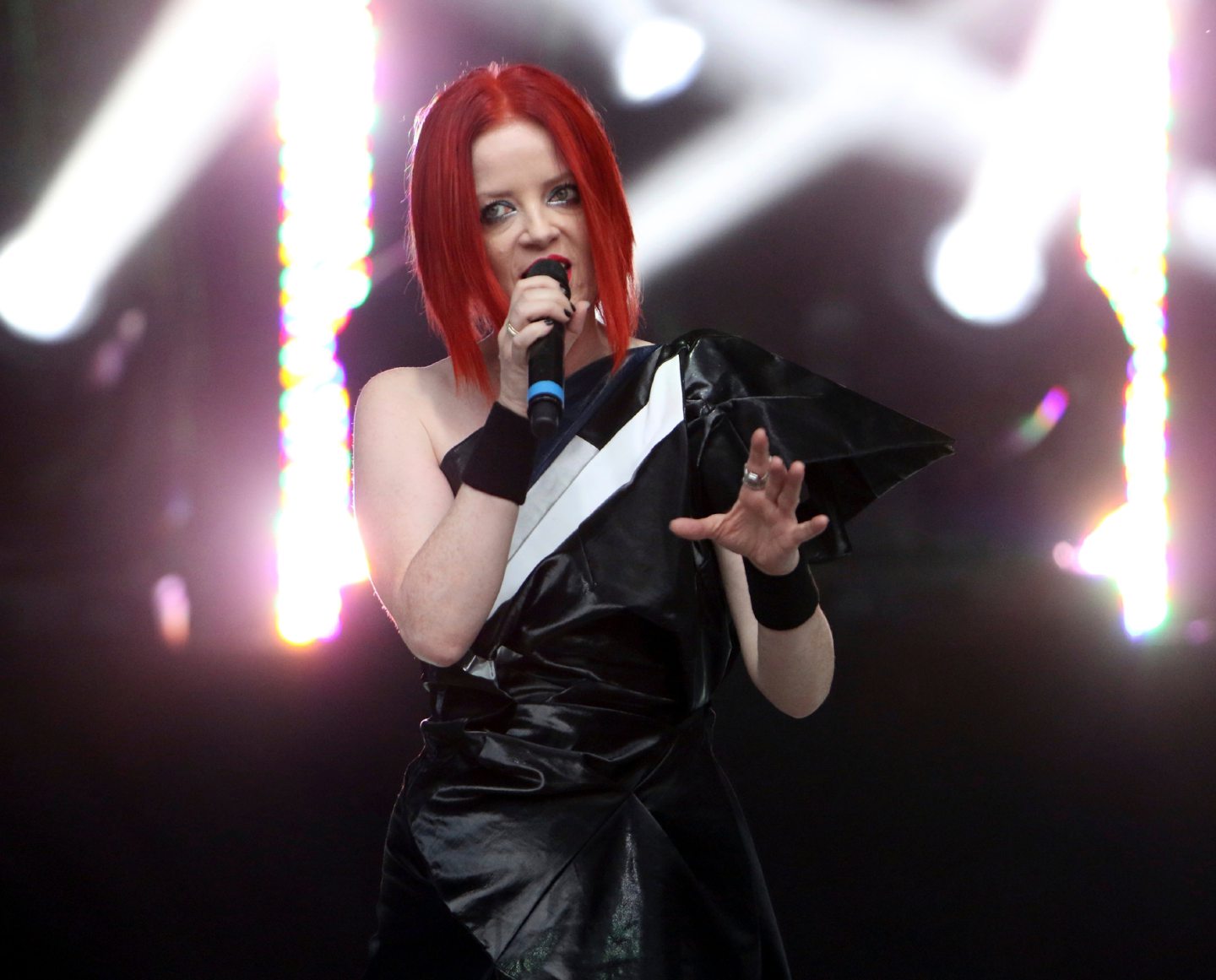 "I don't think musicians can be asked to basically commit career suicide. They have to function, they have to make a living.
"We are conscious of it. We try to make the most sensible decisions. We no longer have drinks in plastic cups backstage, everything's recycled, we try to put small things into our daily existence which weren't the case even 10 years ago.
"But if we fix the platforms that are not paying musicians properly, and then we all maybe wouldn't have to tour as much, and that would take a lot of the load off the environment."
Manson spoke to The Sunday Post to mark the re-release of her band's third album, Beautiful Garbage, 20 years after its original outing. On the surface, it seems a strange choice.
The record was not well-received on release, coming as it did after the monster success of its two predecessors Garbage and Version 2.0. It also dropped during a period of trauma, on a personal and global scale. So why now?
She said: "This album was so maligned at the time that we feel really protective of it, and actually also really proud of it.
"The thing I have found pleasantly surprising about going back to this record is that at the time we released it, it was laden with a lot of pain.
"September 11 had just happened, the whole world was really shaken up, and personally I was in the throes of a really painful divorce.
"So to be able to go back to this record without any immediate memories of that sort of turmoil, and hearing it for what it is, rather than what it was coated with at the time, has been really enjoyable.
"I'm really proud of it. I think it's an interesting, brave record for where we were at that time in our career. We're still standing, we sustained the blow, we took those risks, and came out with a record that didn't sound like anything at that time in our career. It was worth it in the end.
"We play those songs live now and they've become fan favourites. They've endured all the criticism and rejection and that's a really brilliant, rewarding feeling to experience."
---
Beautiful Garbage, the band's third album, came out amid a climate of global trauma, weeks after 9/11. Hampered by a lack of promotion, critics hailed the mix of electronica, hip hop and girl-group influences and it was listed among Rolling Stone's Top 20 Albums of 2001.
---
Doubly rewarding is revisiting the singer's favourite format for the retrospective release.
She said: "There'a a new respect for vinyl over the last decade and that's catnip for musicians, we're all such vinyl fans. Musicians of our age grew up listening to records on vinyl. That's how, in our mind, you're supposed to hear music.
"So it's always a thrill when you get the opportunity to release a piece of your music on vinyl, it's not always the case."
But her own vinyl collection, built up over decades, has been lost: "I had a big flood in my house in Scotland (although Manson lives in Los Angeles, she has another home in Edinburgh) a decade ago.
"It wiped out my collection. So I ended up back at square one in a way. It was really, really awful. It was just after my mum died, and it just added to the tragedy of it all. But that's just life, you know? As my dad always reminds me, you can't get too attached to these things. It's all just stuff."
The band were due to tour the UK with Blondie this year but the run of dates was postponed. After retasting the thrill of live performance on a recent US tour with Alanis Morissette and Cat Power, Manson remains hopeful Garbage will be able to perform in the UK next year.
The 55-year-old singer said: "These were the biggest audiences we'd played to in the last 10 years, and to great reviews. So I pinch myself every day. I can't believe this is my life."
When Manson was starting out in music, she had no intention of becoming a frontwoman or a songwriter. She went on to become one of the most recognisable women in rock music, shifting albums by the million and gaining a global audience.
Her gratitude is obvious. But it has not always been easy. She said: "Every career is littered with bad decisions and bad happenstance.
You won't find anyone who has enjoyed a long career who'll say that all the decisions they made were great. I could fill a book with all the bad decisions I've made and all the awful things that have happened. And this record is a perfect example of that.
"This was an absolute debacle, it put us back on our heels for a decade. We didn't recover from the hit we'd taken on this for a long time. It put us at a real disadvantage with our record label, and our touring opportunities, and our ability to get played on the radio was ended right there.
"But that's life, and you can never escape all that. You have to have the fortitude to stand back up and take another swing, because in every career you're going to be slapped back, that's just the nature of the game."
The game she's in is also one which has been historically beset with gender imbalance and abuse of power. Did she suffer any of that herself?
"Of course I did," she said. "It's an absolute given that any female, in the world, has experienced some form of gender inequality, or gender aggression or violence.
"An absolute given. It's a disease in our culture which affects certain men. Certain men want to hurt women, and I don't fully understand that, but it's a thing, and it's a real sadness.
"The music industry is a microcosm of wider society. It's no better, no worse – it exists within a floating microcosm of a much larger picture."
Beautiful Garbage 20th Anniversary Deluxe Edition, out November 5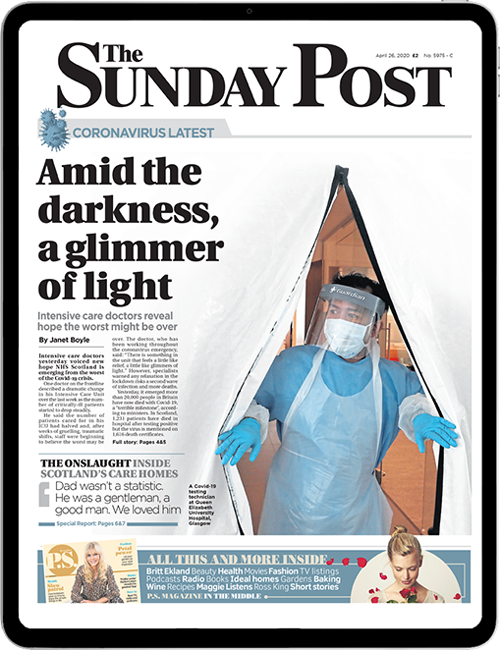 Enjoy the convenience of having The Sunday Post delivered as a digital ePaper straight to your smartphone, tablet or computer.
Subscribe for only £5.49 a month and enjoy all the benefits of the printed paper as a digital replica.
Subscribe