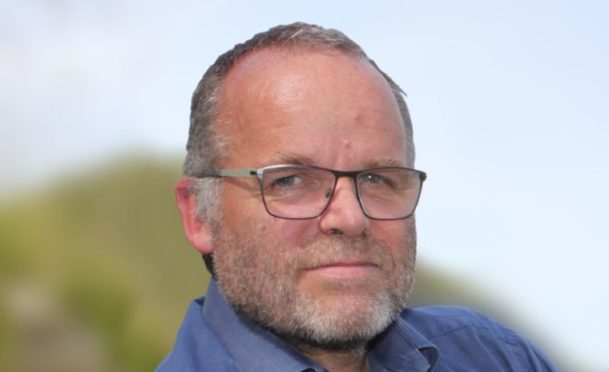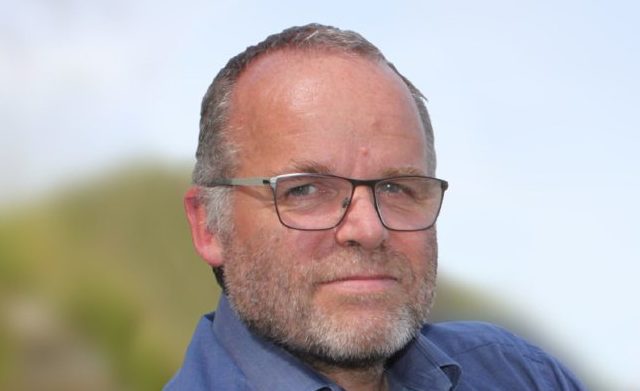 The febrile row surrounding reform of the Gender Recognition Act (GRA) took its first political casualty on Friday with the resignation of a high-profile Green MSP.
Andy Wightman, a Lothian list MSP, quit his party, accusing it of operating a culture of "intolerance" and censorship. In a letter to the co-leaders of the party, Patrick Harvie MSP and Lorna Slater, he criticised a lack of "open and mature dialogue" on the questions of sex and gender, accusing party spokespeople of being "provocative, alienating and confrontational (on the subject) for many women and men".
And this, from within a party that would be assumed to be more liberal, collegiate and open to debate than most, is damning. Despite the clear nuances inherent within the wider debate about sex and gender, the adopted positions have become ridiculously dogmatic.
Wightman's resignation follows an argument within his party over an amendment to the Forensic Medical Services (Victims of Sexual Offences) (Scotland) Bill seeking to replace the word "gender" with "sex'"relating to a sexual assault victim's right to choose their forensic examiner.
It passed by 113 votes to nine. All Lib Dem and Green MSPs voted against it, but in his resignation letter Wightman admitted he only did so under orders from his party leaders. In an emotional interview, he told me how ashamed and humiliated he felt after failing to support the amendment.
He had already faced the wrath of the leadership for expressing concerns over a lack of debate around wider issues linked to proposed changes to the GRA.
Last year he was reprimanded for simply attending a meeting at Edinburgh University on sex-based rights where a speaker, the feminist writer, Julie Bindel, was allegedly attacked by a trans activist. Wightman later tweeted that he hoped she was fine and that no attacks on a woman were OK.
Reasonable maybe, but the revelation that he had been at the meeting attended by other MSPs, academics and interested parties sparked enough internal complaints to mean he could face disciplinary action. He subsequently apologised for being there.
This matters. Not because it's about one politician unable to any longer, in good faith, toe a party line, it matters because Wightman is considered one of the most able MSPs in Parliament, and informed debate matters. He has a record for speaking to power, to championing complex causes, and for applying forensic skills of scrutiny to the law. If even he cannot persuade his party – the liberal Greens, for goodness sake – to loosen up on the rhetoric and listen, then what hope is there for the rest of us?
And when politicians like Wightman feel they have no choice but to leave the party and the parliament, then politics will be poorer for it.
We are losing some of our most thoughtful, inquisitorial and sometimes critical voices across all parties ahead of the election in May which poses the question, what will pass for reasoned debate in a parliament where there are so few independent minds and where the SNP majority looks increasingly likely?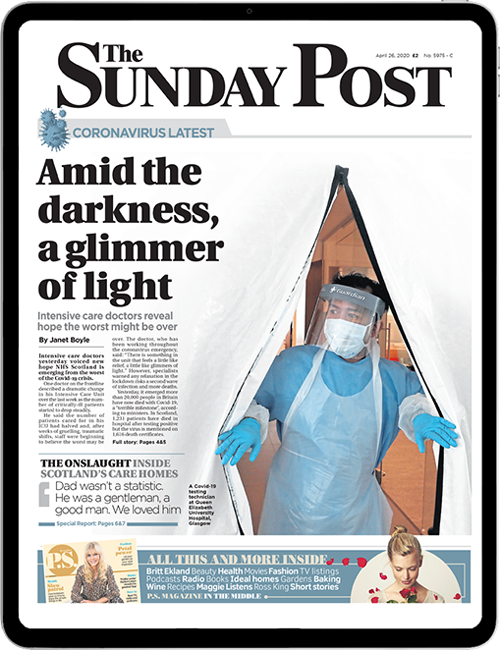 Enjoy the convenience of having The Sunday Post delivered as a digital ePaper straight to your smartphone, tablet or computer.
Subscribe for only £5.49 a month and enjoy all the benefits of the printed paper as a digital replica.
Subscribe