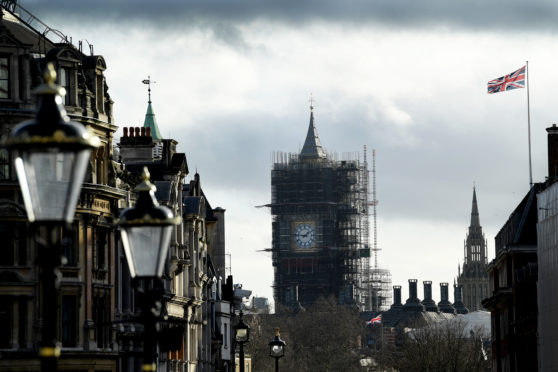 As the Christmas panto season limps to a close, the political players seem determined for give one last comedic curtain call. Oh, yes, they do…
Just days after 80,000 pro-independence supporters marched through a rain-lashed Glasgow demanding a referendum re-run, the prime minister turned down Nicola Sturgeon's request for the legal right to do so.
Emboldened by his big mandate, he went further, and told her to get on with the day job, which was a bit rich from a man who had turned up a week late for work after spending Christmas on a private Caribbean island.
But hey, ho, let's get Brexit done.
And so, ignoring the obvious sensitivities, the prime minister clumsily set out his plans for uniting a broken country.
This was to start with calling on the public to summon their patriotic spirit and to raise £500,000 to pay for Big Ben – currently under restoration – to ring out on January 31, marking our exit from the EU.
Symbolism matters in politics. And what this symbolised was an imperialistic triumphalism that is at the heart of the division wreaked across these isles by a referendum that has split the country largely in two.
London, like Scotland, voted overwhelmingly to remain. It is a vibrant, cosmopolitan melting pot of cultures and ethnicity. A truly global, outward-looking, city. And one where Big Ben sits as an iconic symbol of Britishness.
Using it to celebrate the UK's disputed departure, would only serve to rub salt in the wounds.
However, with his audacious scheme to "Bung a bob for the Big Ben Brexit bong" falling fast into farce as Downing Street officials poured cold water on a wheeze that had "potential difficulties" in accepting public cash and, with every bong calculated to cost £50,000, the idea was quickly binned.
But with £120m ring-fenced to be spent on a "Festival of Brexit", the Government has announced a Brexit countdown clock will be projected on to No 10 to mark Brexit Day.
And with Nigel Farage pledging to run a victory lap around London, it has taken the vicars of England to bring some sense of decorum to the occasion by refusing to let their church bells be used as political pawns by being rung out in jubilation of Brexit Day.
You can't force people to celebrate something they didn't vote for and while there is much talk of losers' consent, that also depends on the good grace with which the winning side treats those that have lost.
And in Scotland where the country voted 62% to remain, the Scottish Parliament's corporate body, has inexplicably and with no obvious demands to do so, voted to follow Boris's ceremonial lead and mark our exit by taking down the EU flag that has flown outside that building from the start.
I have no real love of flag waving but for Scotland right now, and in the absence of an alternative way of expressing despair at the disrespect of its democracy, wouldn't it have been more appropriate for a less supine parliament, that truly represented a country that voted to remain, to have at least made a gesture and left the flag flying, even at half-mast?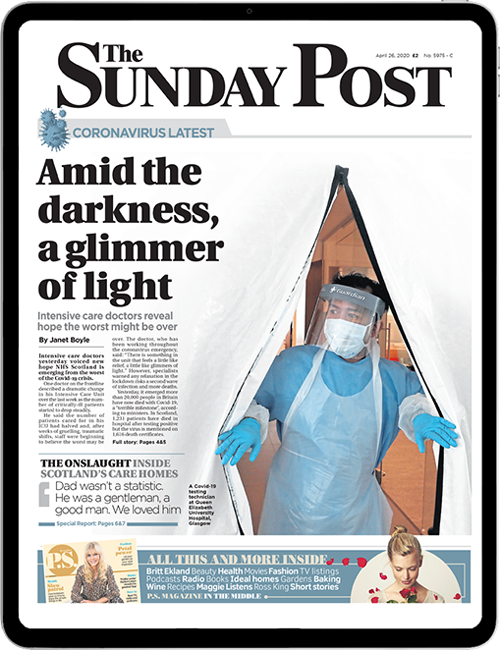 Enjoy the convenience of having The Sunday Post delivered as a digital ePaper straight to your smartphone, tablet or computer.
Subscribe for only £5.49 a month and enjoy all the benefits of the printed paper as a digital replica.
Subscribe