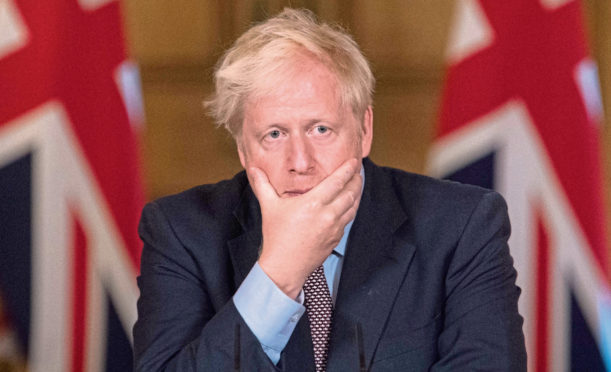 A Brexit won on a pack of lies. An election rooted in a sulk. And an EU backtrack that threatens to tear up the rule of international law, risks ongoing peace in Northern Ireland, and accelerates the break-up of the United Kingdom.
This is Boris Johnson's Britain. A rogue state and a global pariah.
By now, it is difficult to explain last week's extraordinary political events around the Internal Market Bill as anything other than the latest episode in the apparently never-ending Tory Brexit psychodrama.
When before has a member of the government so flagrantly admitted on the floor of the House of Commons that the government would knowingly break the law?
But so brazen was the Secretary of State for Northern Ireland, Brandon Lewis, in his cack-handed admission that the government would ride roughshod over the EU Withdrawal Agreement signed by Johnson just a year ago, that it prompted one senior Tory MP to tweet: "That sound you hear? It's the sound of the Supreme Court preparing to remind ministers that intentionally breaking the law – even in a very specific and limited way – is, well, unlawful."
Apparently, the government had signed the deal in a hurry…it hadn't had time to read it…there were still loose ends to tie down…it didn't trust the EU…it had its fingers crossed. And anyway, while this was all admittedly leading to a party, that used to be all for law and order, breaking the law, it was only breaking the law a little. It was, as m'learned friends will soon confirm, cobblers.
Johnson fought an election on his version of the Withdrawal Agreement to get Brexit done. He ordered all 635 Tory candidates in last year's campaign to agree to support it. He said it was "oven-ready". Now he's saying it was under done.
The man has not a shred of integrity, but didn't we know that? Like Donald Trump, Johnson's brazen willingness to say anything that seems to suit his ends in that moment still has a power to shock.
Just now it suits him to project a strong-arm image of him tearing up a divorce deal that hard Brexiteers never wanted in the first place, in the face of incredulous Europeans, but the hit to our global reputation as a reliable trading partner should not be lightly ignored.
His actions have already attracted condemnation from at least two former Tory leaders in Sir John Major and Theresa May, and the resignation of two senior legal civil servants, but this is just another staging post in the chaos wreaked on this country by a dysfunctional Prime Minister and his complicit Cabinet of enablers.
This bill isn't just about damaging relations with Europe, it's a real threat to the Good Friday Agreement, risks peace in Northern Ireland, and gives lie to the fact that there is no devolution power grab. But he doesn't seem to care.
These are perilous times for the country. Peace, devolution and our future deals with the rest of the world are all put at risk by a Tory Prime Minister who plays fast and loose with the truth.
He lied when he prorogued parliament, he lied about getting a deal, and he has lied to the EU. At its heart is the question of the trustworthiness of our Prime Minister and the dismal realisation that Johnson is so duplicitous that he is even willing to renege on himself.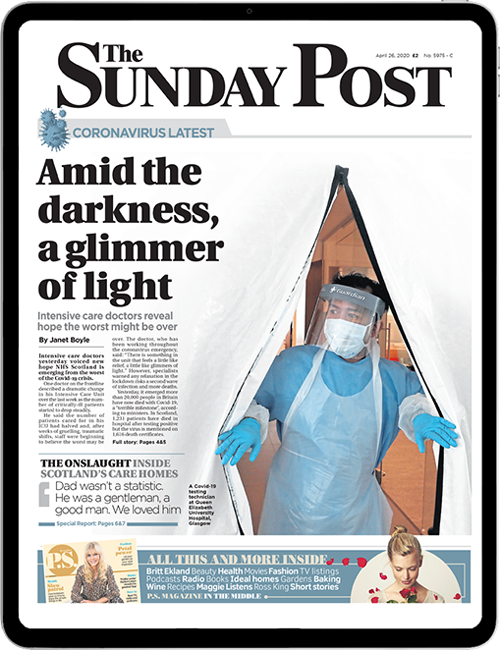 Enjoy the convenience of having The Sunday Post delivered as a digital ePaper straight to your smartphone, tablet or computer.
Subscribe for only £5.49 a month and enjoy all the benefits of the printed paper as a digital replica.
Subscribe