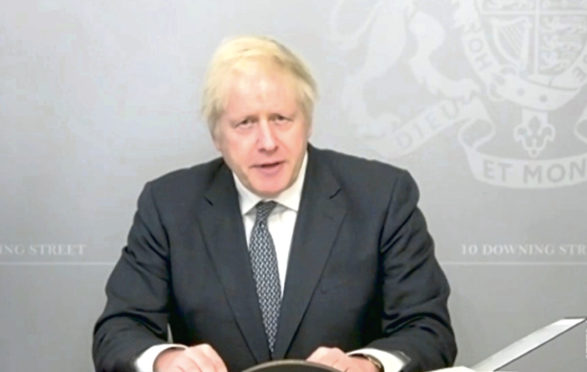 If the SNP was to employ a recruiting sergeant for independence, it would look a lot like Boris Johnson.
The Tory prime minister, who is also remarkably the so-called minister for the union, may well be accused of shirking on his own leadership responsibilities, but he is certainly doing Nicola Sturgeon's job for her. And then some.
His latest faux pas came during a Zoom session with his newly acquired collection of north of England MPs which was designed to reassure them that having helped Johnson back into No 10, they hadn't been forgotten. Instead, his comments left the Scottish Conservatives wishing his memory and his concern had drifted just that bit further north of Hadrian's Wall.
During the meeting Johnson inexplicably went on a tirade about devolution. He said it had been "a disaster" north of the border and described it as "Tony Blair's biggest mistake".
And notwithstanding the fact that, just possibly, the Iraq War was Blair's biggest mistake, the comments come on the back of a surge in support for independence which appears directly linked to a widespread antipathy in Scotland for Johnson personally, an anger over Britain's exit from the European Union of which he is seen as the architect, and more clumsily, on the eve of the Scottish Conservative Party's annual conference this weekend, at which the new party leader, Douglas Ross, makes his bid for power in the very institution of devolution that Johnson has just slagged off.
And despite the transparently cynical reverse ferret attempts by No 10 to say how much the prime minister applauded devolution – just didn't like the separatists that dominate it – his comments only served as red meat to the nationalists and as a big redder for Ross.
Johnson's ability to put his foot in it is legendary and while many Scottish Tory politicians might wince every time he opens his mouth – indeed, one told me he was happy that as a backbencher he was no longer responsible for having to answer for the PM's gaffes – there is very little they can do to stop him.
Ross, to give him his due, may publicly disagree with Johnson on some matters, but it is quite literally gesture politics. He and his Scottish colleagues cannot disassociate themselves from the PM or his words. And while logic might take them back to the radical idea mooted by the Tory MSP, Murdo Fraser, in 2011 in his own leadership bid, of creating an independent Scottish party, that ship has sailed. For the party to separate now would simply be another own goal in an argument dominated by the constitution.
Imagine at every turn, Ross would be having to defend his own bid to separate from a party that continues to deny the SNP a referendum on independence. Sturgeon told her Twitter followers that it was "worth bookmarking" the prime minister's description of devolution. That's because his comments will be repeated ad nauseum and simply feed into the nationalist argument that the Scottish Parliament is not safe in the hands of the Tories which kind of makes the election in May next year to that place, a slam dunk for the SNP.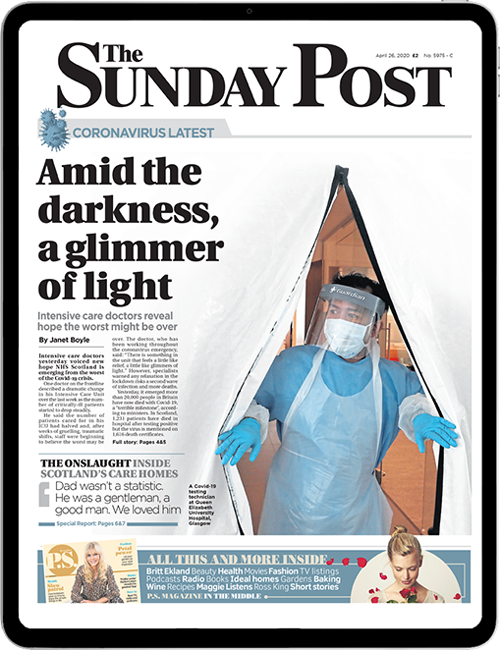 Enjoy the convenience of having The Sunday Post delivered as a digital ePaper straight to your smartphone, tablet or computer.
Subscribe for only £5.49 a month and enjoy all the benefits of the printed paper as a digital replica.
Subscribe