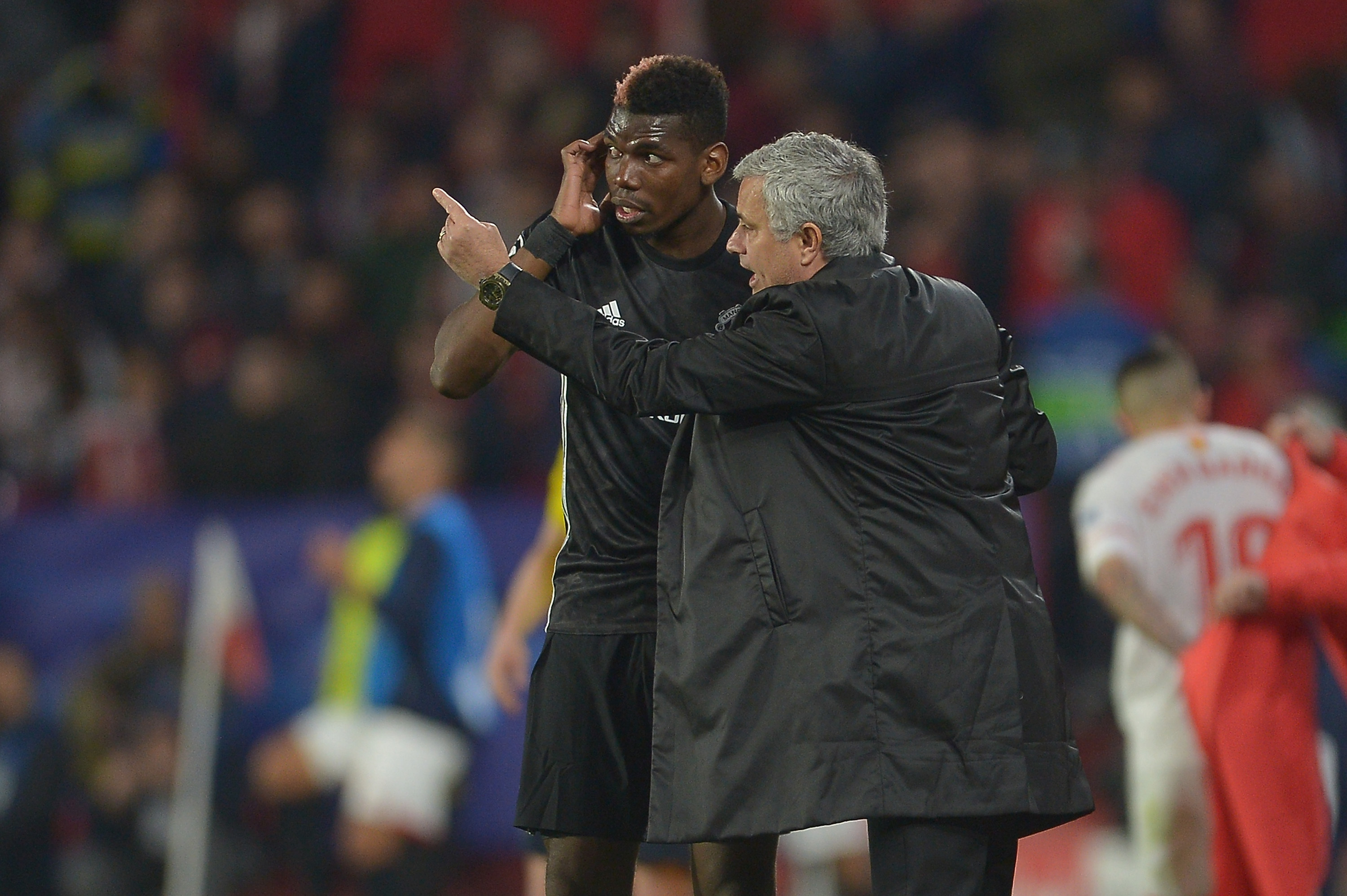 PAUL POGBA'S professional response to being dropped has impressed Jose Mourinho, who has underlined the need for Manchester United's stars to earn his trust.
Eyebrows were raised in Spain on Wednesday evening when it was confirmed that callow Scott McTominay would start the Champions League last-16 first leg at Sevilla instead of their club-record signing.
Pogba would come on early in the 0-0 draw due to an injury to Ander Herrera and impressed Mourinho with his performance amid speculation over the star midfielder's relationship with the United manager.
"You saw the game against Sevilla," the Portuguese said. "I think it's always more difficult to come from the bench than to start.
"A player when he is starting the game has a different kind of preparation for it and it's easier.
"To be on the bench and to come on even without warming up, minute 15 and get into the pace of the game is not easy, and I think he had a very positive game for us.
"I think he responded in a very professional way both times he was on the bench.
"He was on the bench against Huddersfield in the Premier League and he responded in a professional way, and he was on the bench in Sevilla and he did the same."
Premier League Weekly: Can Alan Pardew lead West Brom to another great escape, and is Liverpool's Mohamed Salah proving to be a bargain?
There does, though, appear little chance of the scrutiny surrounding Pogba's performances and happiness diminishing anytime soon.
The France midfielder may well return to the starting line-up against Chelsea this Sunday after Herrera aggravated a muscle injury in Seville, with Mourinho expecting the midfielder to miss a "few weeks".
The Spain midfielder's absence may be keenly felt this weekend given his superb man-marking job on Eden Hazard when United won last season's Old Trafford encounter – an important role Mourinho had faith in Herrera to carry out.
Trust is key to the United boss and he pointed to up-and-coming McTominay as a prime example of what he demands from his players.
"I think I don't give trust for free," Mourinho said. "I think it's the other way around.
"I don't think it's about the manager to trust the player, I think it is the player to make the manager trust him. It's as simple as that.
"Sometimes it looks like we have to give everything to the players and the players they give nothing back to us. I don't think that way.
"I think the confidence, the trust that I show towards Scott, he earned it since day one.
"Since he come to the first-team training sessions, step-by-step of course with a lot to learn, with a long way to go.
"Even now after I would say maybe eight starts, something like that, he has a lot to learn, but since the first moment he was learning that is the way to perform.
"And of course, he will have bad matches, he will make mistakes, he will be on the bench and not be selected, but I know when I want him to play, I know the kind of mentality, the player that I am developing.
"I know the qualities that are going to make him a really good player. I know what he is really good at, I know where he has to improve, and I think he's going to be a very good player."
FA charge Manchester City boss Pep Guardiola over 'political message' yellow ribbon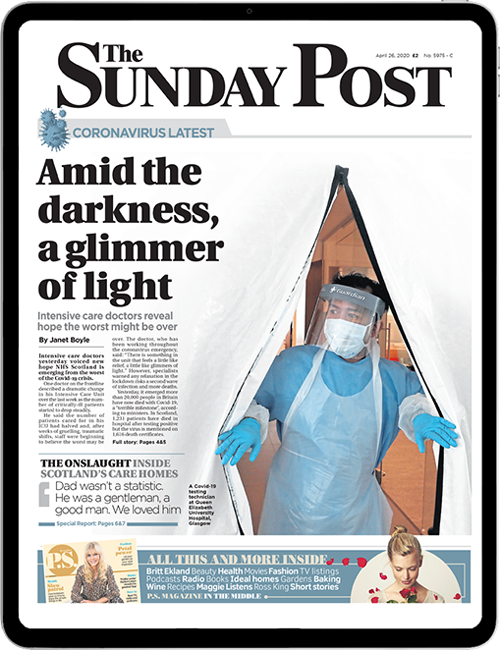 Enjoy the convenience of having The Sunday Post delivered as a digital ePaper straight to your smartphone, tablet or computer.
Subscribe for only £5.49 a month and enjoy all the benefits of the printed paper as a digital replica.
Subscribe