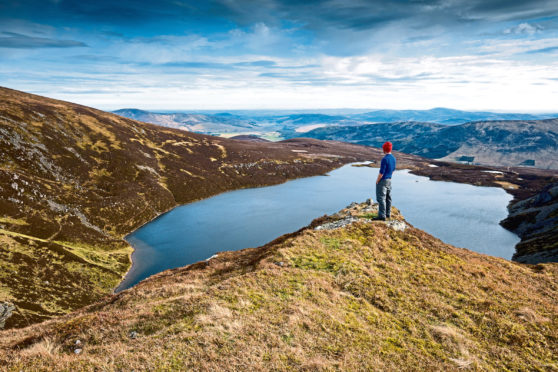 Good path work in recent years has meant that what was often a bog fest followed by an ungainly clamber up a scree is now a much more pleasant walk from the Glen Clova Hotel to Loch Brandy and up on to the promontory known as The Snub.
This is countryside which could be called "off grid".
When I arrived, a work-related email had landed on my mobile and, unable to use it, I went to the phone box in a bid to make an old-fashioned call. However, it wasn't working. It was a little irritating and I had to wait until I was most of the way up the slopes before sorting things out.
Obviously, that was just an inconvenience when compared to people who live in rural locations.
Many rely on outdated, slow dial-up connections to reach the internet, others pay to have it relayed by satellite.
I could check my phone while sitting above Loch Brandy as showers swirled in ahead of patches of bright sunshine pushed on by a wind which howled up the rocky face of The Snub.
I didn't want to, but modern life sometimes pushes us that way and, on a misty day, I could have strayed too far away from the corrie edge and become lost on the moorland beyond, in which case a mobile would have been good to summon help.
But people who live in the glen don't want to climb up high to use a mobile, and shouldn't have to.
We often hear about connectivity, or superfast broadband and its importance. Boasts of 90-95% broadband coverage are not good enough when it means 5% don't get it. In Scotland, that equates to more than 250,000 people, many of whom live in remote locations.
However, despite a call for more connectivity, I was quite pleased as I descended the Broom Shank back to the loch, knowing my phone would not be beeping for a couple of hours.
A bit more strenuous: Instead of coming back down to Loch Brandy, continue over Green Hill and bag the sprawling Corbett of Ben Tirran with its trig point on The Goet. Return to glen road via Loch Wharral.
Very strenuous: Head up to the top of Glen Clova and begin an ascent of the Munros, Mayar and Driesh, via the stunning Corrie Fee. Return down the Kilbo path below the Shank of Drumfollow.
---
Location: Loch Brandy
Length: 10km (6 miles)
Height gained: 620m (2,035ft)
Time: 4-5 hours
OS Landranger 44
Parking: Turn left in front of the Glen Clova Hotel then go left again into the Milton of Clova car park
Top tip: Hay fever can ruin a day in the outdoors, so pack whatever helps you alleviate the symptoms; whether that is an inhaler, antihistamines or sunglasses.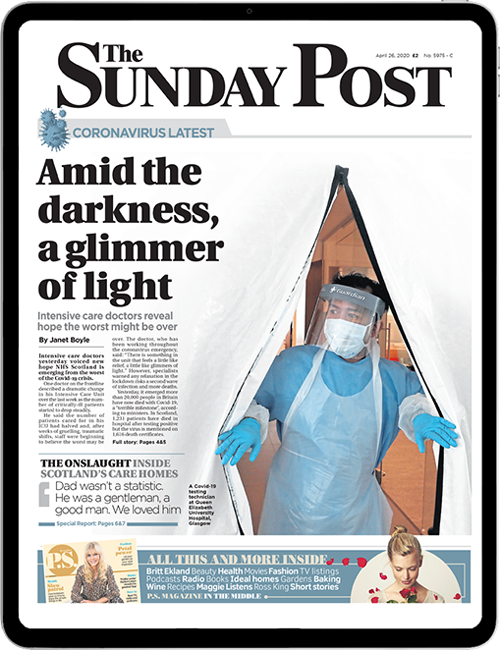 Enjoy the convenience of having The Sunday Post delivered as a digital ePaper straight to your smartphone, tablet or computer.
Subscribe for only £5.49 a month and enjoy all the benefits of the printed paper as a digital replica.
Subscribe