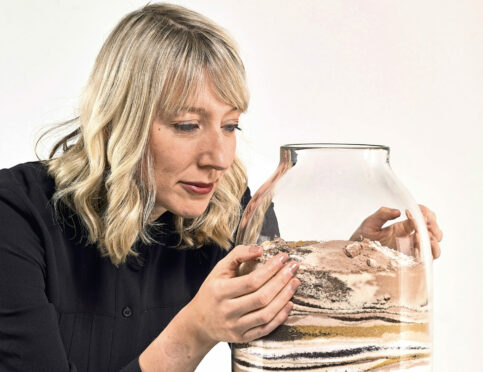 Most prosaically, it is a jarful of dust. Looked at again, it is the whole world and everything in it.
A glass urn into which will be poured material from all across time crushed down into dust is the centrepiece of an exhibition by artist Katie Paterson.
The collection of materials reduced to dust range from meteorite rock predating the Sun to relics of ancient civilisations and rubble from modern war zones.
Fife-based Paterson invites visitors to the Requiem exhibition at Edinburgh's Ingleby Gallery to pour in each layer as she aims to tell the entire history of Earth in just one object.
"It is very ceremonial," Paterson said. "It's very ritualistic that people come in and they pour the dust. I liked the idea that the artwork evolves, live, over the course of the exhibition. People are able to hold the dust in their hands, and have a more intimate connection to it."
The pouring will begin with a layer of dust made up of carbonaceous chondrite from the oldest of meteorites. Layer by layer, the planet's history will unfurl, with ground-up fossils of the first creatures and the first flowers and remnants from the Incas, Romans and Vikings.
Humanity's impact on the planet is marked starkly with a grim list of ingredients for the later layers, including residue from the first atomic bomb detonation, dead coral, rubble from the Iraq War, and a polystyrene cup from the deepest depths of the ocean.
Once the urn is full, the mixed material portrays how humans have evolved over time and a story of all the species that have come before us.
"We go back in time to material that not only predates Earth, but predates the Sun," Paterson said. "It contains everything in a way, it's the oldest thing that exists on Earth and also brings us up to the present moment.
"It includes a lot of materials that are quite difficult and quite loaded. There's barbed wire we got from the Omaha front in the Second World War, a piece of fragment that's been donated from the Holocaust museum, and objects laden with significance, like soy beans from the Amazon rainforest that will be lost.
"It's a story of what's at stake at this moment in time. There are so many difficult things we're facing globally at the moment, from the pandemic to the current war in Ukraine. It's about putting things side by side. Big moments in human history coming together as this dust."
Paterson, who is also working on the first public sculpture to be commissioned by Apple for their HQ in California, admits it was an emotional experience taking objects, donated from a wide range of museums and collections for the project, and crumbling them down.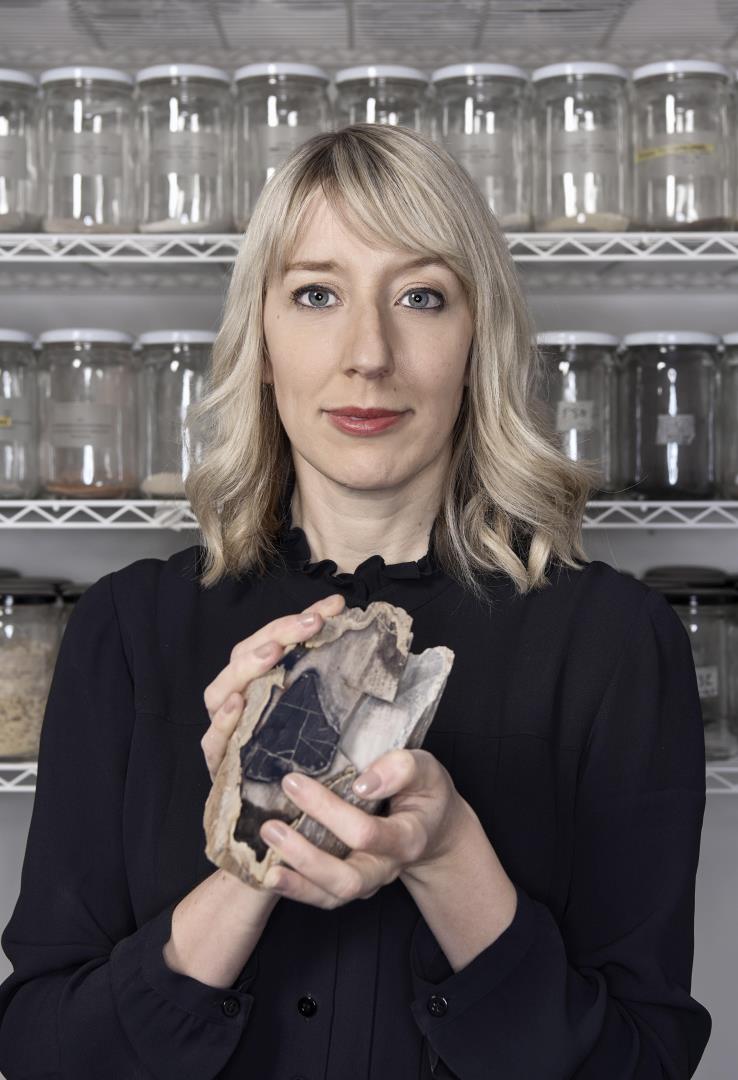 She's worked alongside collaborators including the European Space Agency, the Danish Geological Survey and the British Antarctic Survey.
"It felt pretty strange to be at the hand of crushing things that are rare and precious," Paterson said. "It was so difficult as they feel precious because they are things like the fossilised remnants of life and pottery shards from lost civilisation, like the Incas.
"But if it's hard to see relics like that turn to dust, it's all around us at the moment. It feels like we're facing existential questions about future generations, how to protect and how to not fade away."
Paterson hopes the project will leave visitors thinking about the future we face, while also looking back deep into time at what came before us that led to us being here today.
"There's nowhere else on the Earth where it would all come together like this and in one place.
"It's a tricky exhibition in that way, facing things that aren't always comfortable, but it's also celebrating life in all its majesty.
"We've made it here just now. So let's, let's try and protect what we've got."
Requiem, Ingleby Gallery, Edinburgh, until June 11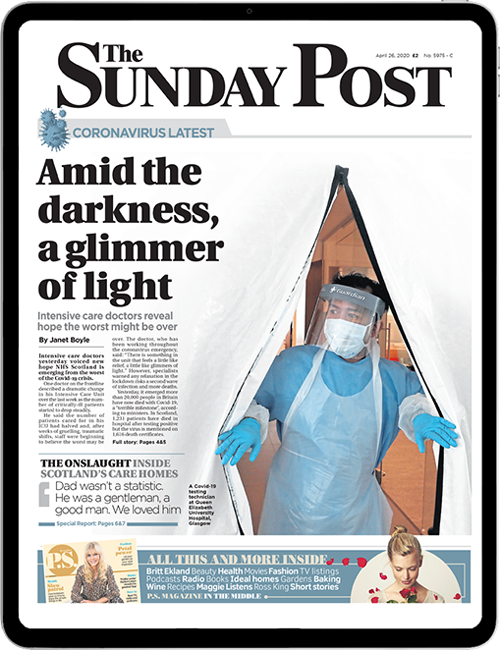 Enjoy the convenience of having The Sunday Post delivered as a digital ePaper straight to your smartphone, tablet or computer.
Subscribe for only £5.49 a month and enjoy all the benefits of the printed paper as a digital replica.
Subscribe