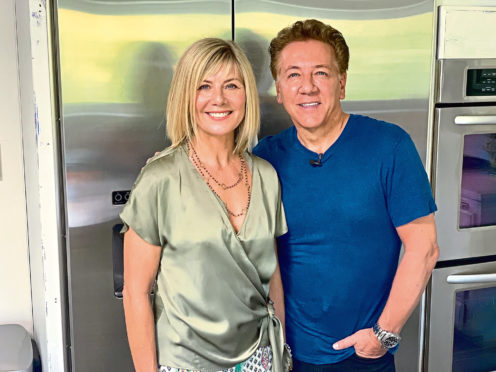 I've never had someone called Makepeace telling me to stop making pieces.
Last week I asked Glynis Barber, star of Dempsey And Makepeace, for a bit of food advice when I met her for a cuppa and a chinwag.
From the iconic '80s cop show to EastEnders, from theatre to a role in the upcoming sci-fi show The Outpost, which starts on the SyFy channel next week, Glynis has been hugely busy.
What could be next for her? Well after all those roles…a diet?
"Yes, actually!" said Glynis. "It's the In-Sync Diet which follows on from the success of Glynis's best-selling book with nutritionist Fleur Barrelli.
It's a healthy lifestyle programme designed to shift you from using sugar as an energy source, to burning fat.
Besides losing weight you become more lean and toned.
What do you mean I should give it a go????
On Glynis's YouTube channel – everyone seems to have one these days – there's the Fridge Challenge, where she pops by your house, looks in the fridge, and tells you where it's all going wrong!
Kate Thornton, Andrea McLean, Lisa Faulkner, Jake Wood have all had their fridges raided, and next up are a couple of Hollywood superstars.
We had a chat about my eating habits – and I had to ask her about my favourite typically Scottish delicacy, the deep-fried Mars Bar.
"Keep it for your treat meal!" she respectfully said.
Having been a massive fan of Dempsey And Makepeace I had to ask about the show.
"I can't believe that it was over thirty years ago and there's still so much love and interest in it," she said.
"Most days, people come up to me in the street and say things like, 'Do you know you look just like Glynis Barber?'
But I'm not surprised as Glynis hasn't really changed.
Also, it's 30 years on and she's still married to her Dempsey And Makepeace co-star Michael Brandon.
I asked if they will work together again and, laughingly, Glynis said: "He's desperate to work with me, I'm not so keen! Just joking if he reads this!"
She told me she doesn't have many regrets in an amazing career – however, there is one.
"Turning down the role of Miss Moneypenny in the Bond films many years ago was probably not a good idea – but things have gone pretty well, otherwise."
What about that year in EastEnders?
"It was amazing, incredibly long days but fun and to be part of the Mitchells and to work alongside Dame Barbara Windsor was just brilliant."
Her most recent role in The Outpost took her to Serbia to play Gertrusha.
"I loved her, dressing up in armour, a crown and fake furs and playing a strong, formidable woman," said Glynis. "Who could ask for anything more!"
Find Glynis' diet plan on theinsyncdiet.com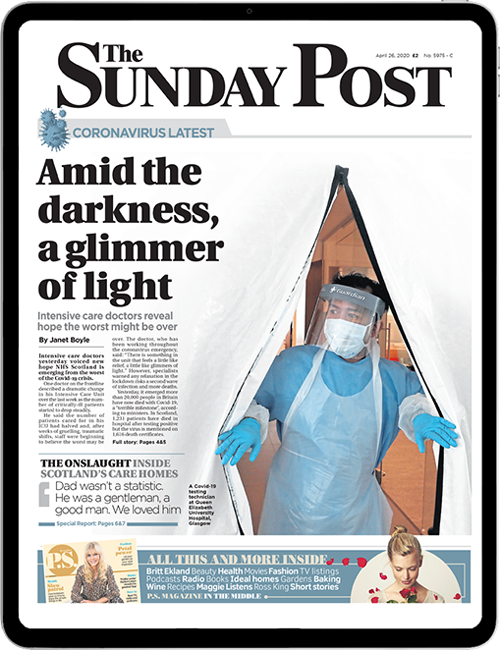 Enjoy the convenience of having The Sunday Post delivered as a digital ePaper straight to your smartphone, tablet or computer.
Subscribe for only £5.49 a month and enjoy all the benefits of the printed paper as a digital replica.
Subscribe