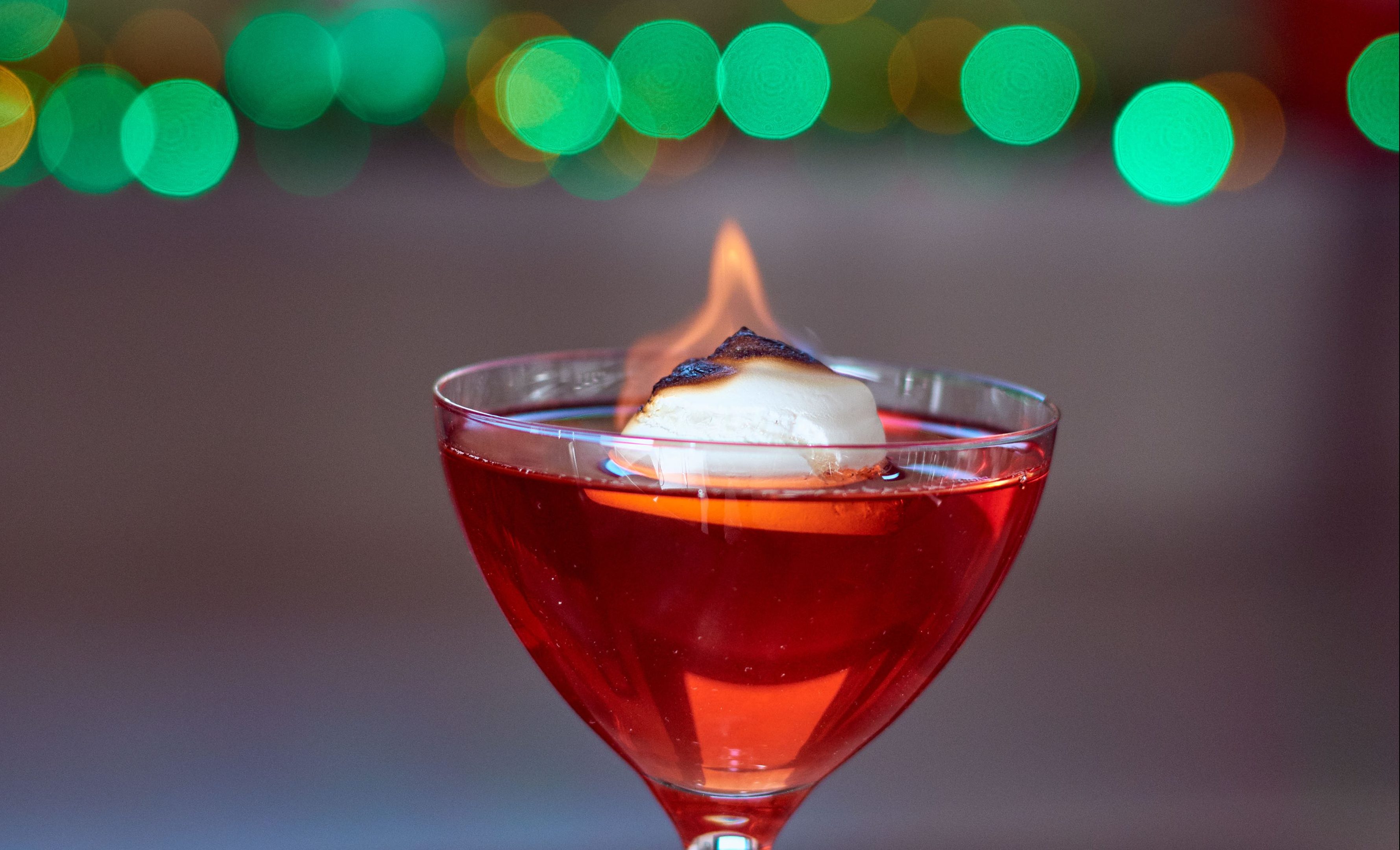 LOOKING for something a little different for your Christmas celebrations?
Here are some delicious festive cocktail recipes to impress your guests this year!
Recipes courtesy of Waitrose Cookery School at Finchley.
---
Long Winter Negroni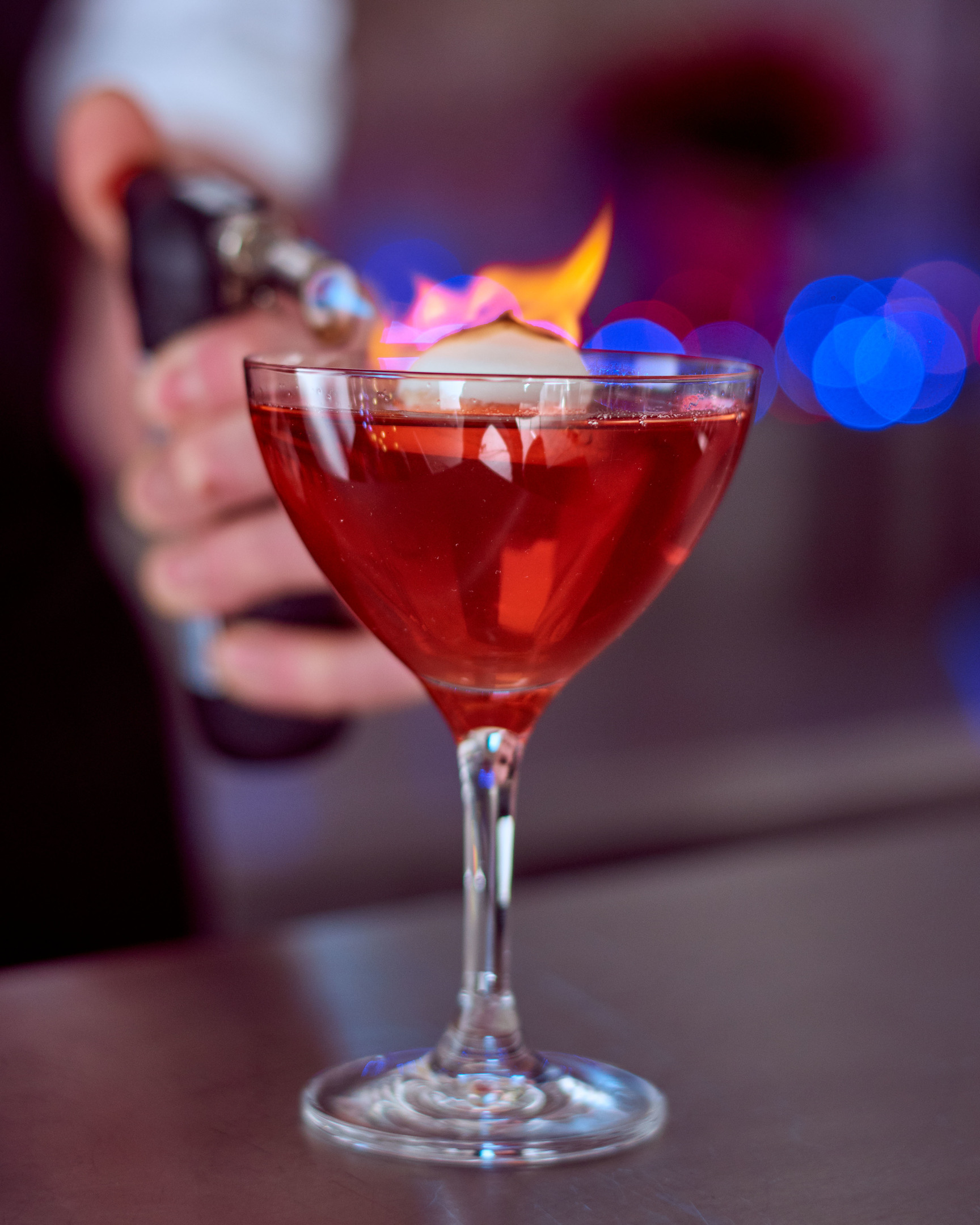 A flambé pudding is one of the most exciting things about Christmas; spread the magic with this crowd-pleasing negroni, a real festive show stopper! Serves 1.
For the pavlova:
2 medium egg whites
60g caster sugar
60g icing sugar
For the cocktail:
1 orange
25ml Bombay Sapphire or Sipsmith gin, plus a little extra for flaming
25ml Campari
25ml Martini Rosso
Few ice cubes
50ml cranberry juice
50ml Bundaberg ginger beer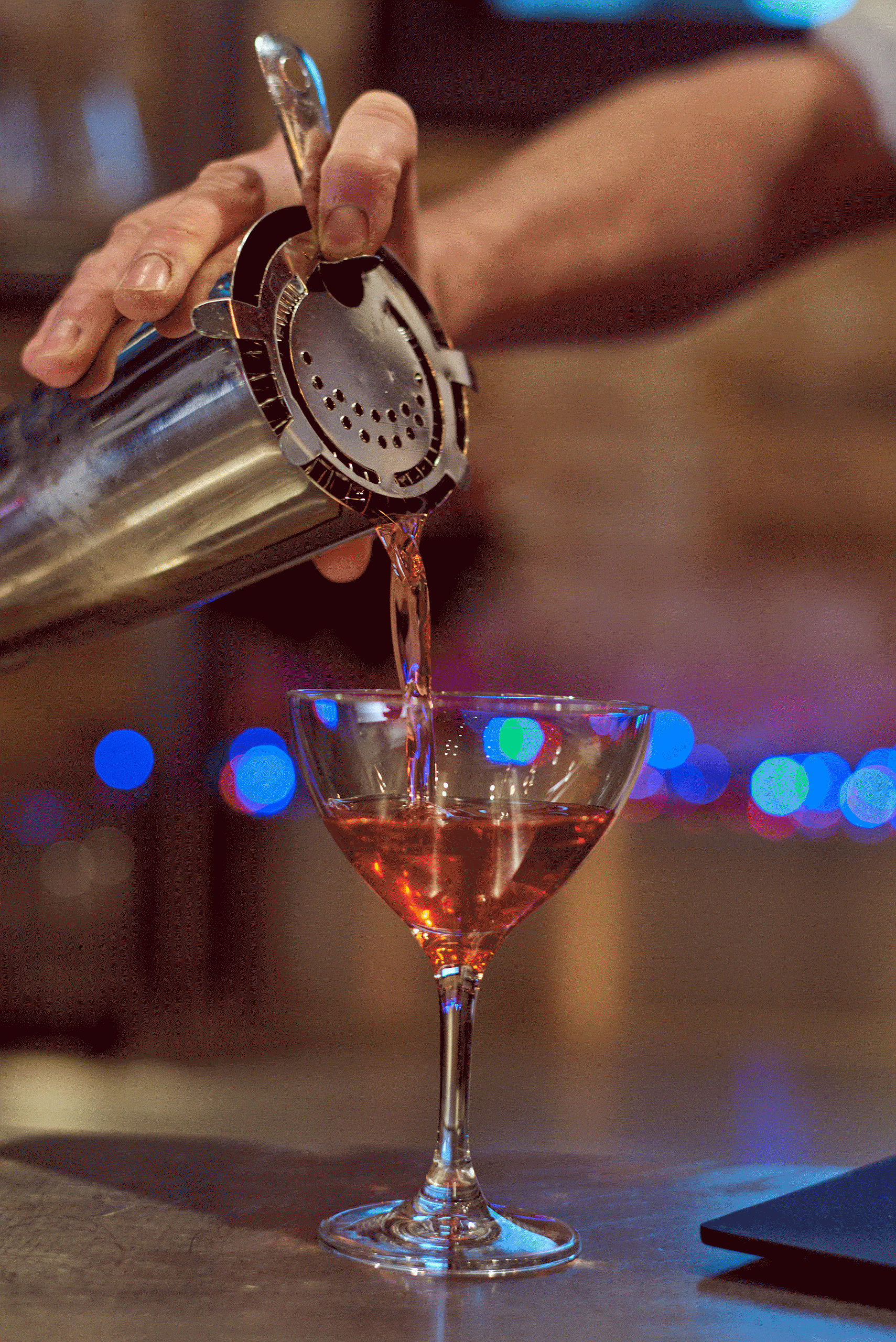 Preheat the oven to 110°C, gas mark 1/4 and line a baking tray with parchment. To make the pavlovas, whisk the egg whites using an electric whisk until they have doubled in volume. Gradually add the caster sugar and whisk on full speed for about 10 minutes. The resulting mixture will seem over-whisked but it is perfect for this recipe.
Gently fold in the icing sugar in three stages. Transfer the meringue to a piping bag and pipe onto the tray in discs around 5cm in diameter, with good height. Bake for 45 minutes, then allow to cool. Any extra pavlovas can be stored in an airtight container for 2-3 days.
Using a vegetable peeler, take some slices of zest from the washed orange. Be careful not to take too much pith. Add to the cocktail shaker with the gin, Campari and Martini Rosso, and a few ice cubes. Leave for a minute or two to chill, then add the cranberry juice and ginger beer and stir.
To serve pour into a martini glass, filtering out the ice. Top with a pavlova.
Pour a little extra gin into a small pan and heat. Light with a match or a blow torch and pour over the drink.
Here are some others to try…
Kombucha sparkle cocktail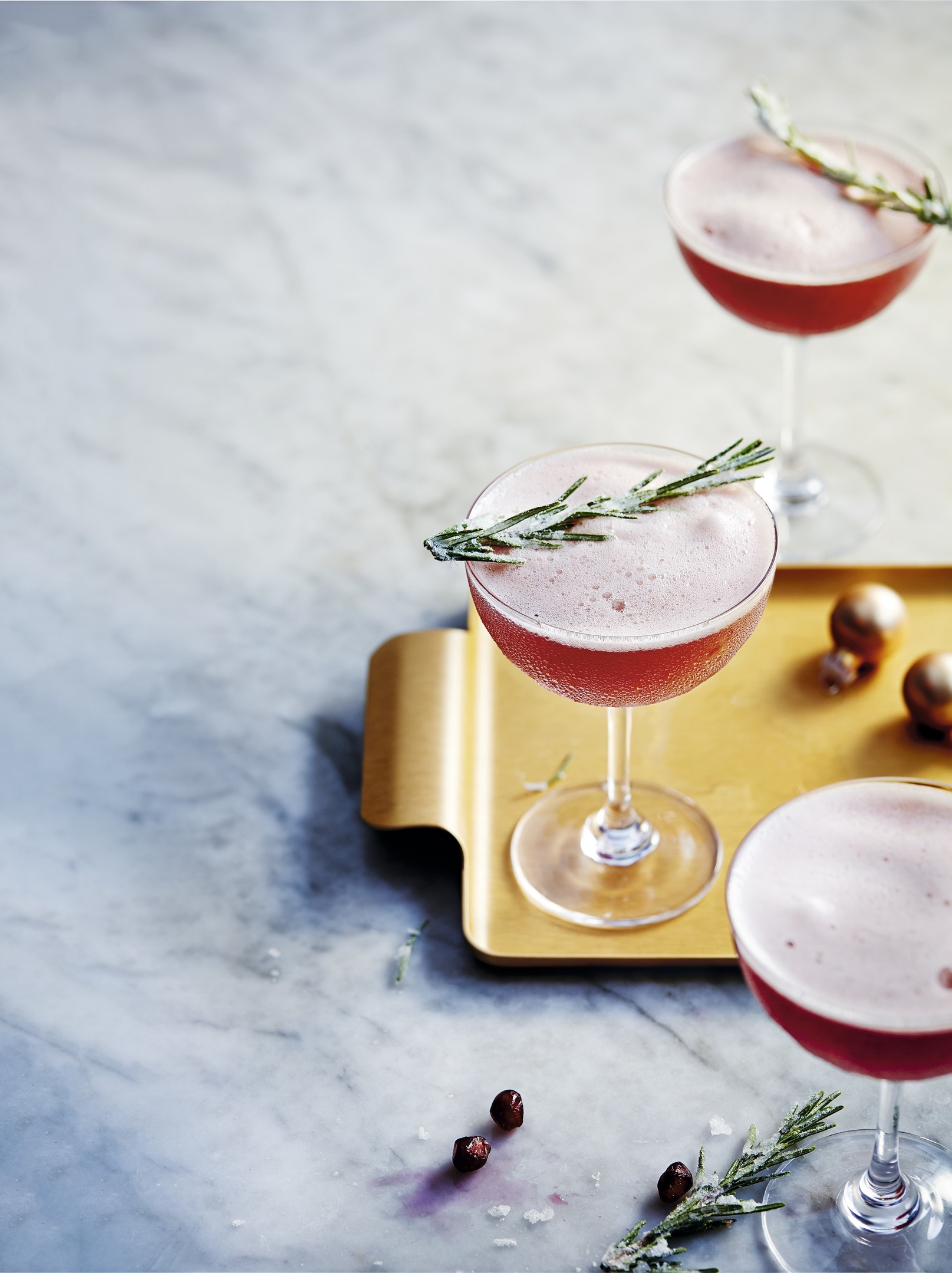 Simply add 1-2 drops Angostura Bitters (optional) to a sugar cube, pour over 40ml pomegranate juice and 25ml St-Germain Elderflower Liqueur and top with 100ml Equinox Raspberry & Elderflower Kombucha (great with champagne too).
Garnish with a sprig of rosemary coated in whisked egg white, sprinkled with caster sugar and left to dry. Serves one.
Ramos gin fizz cocktail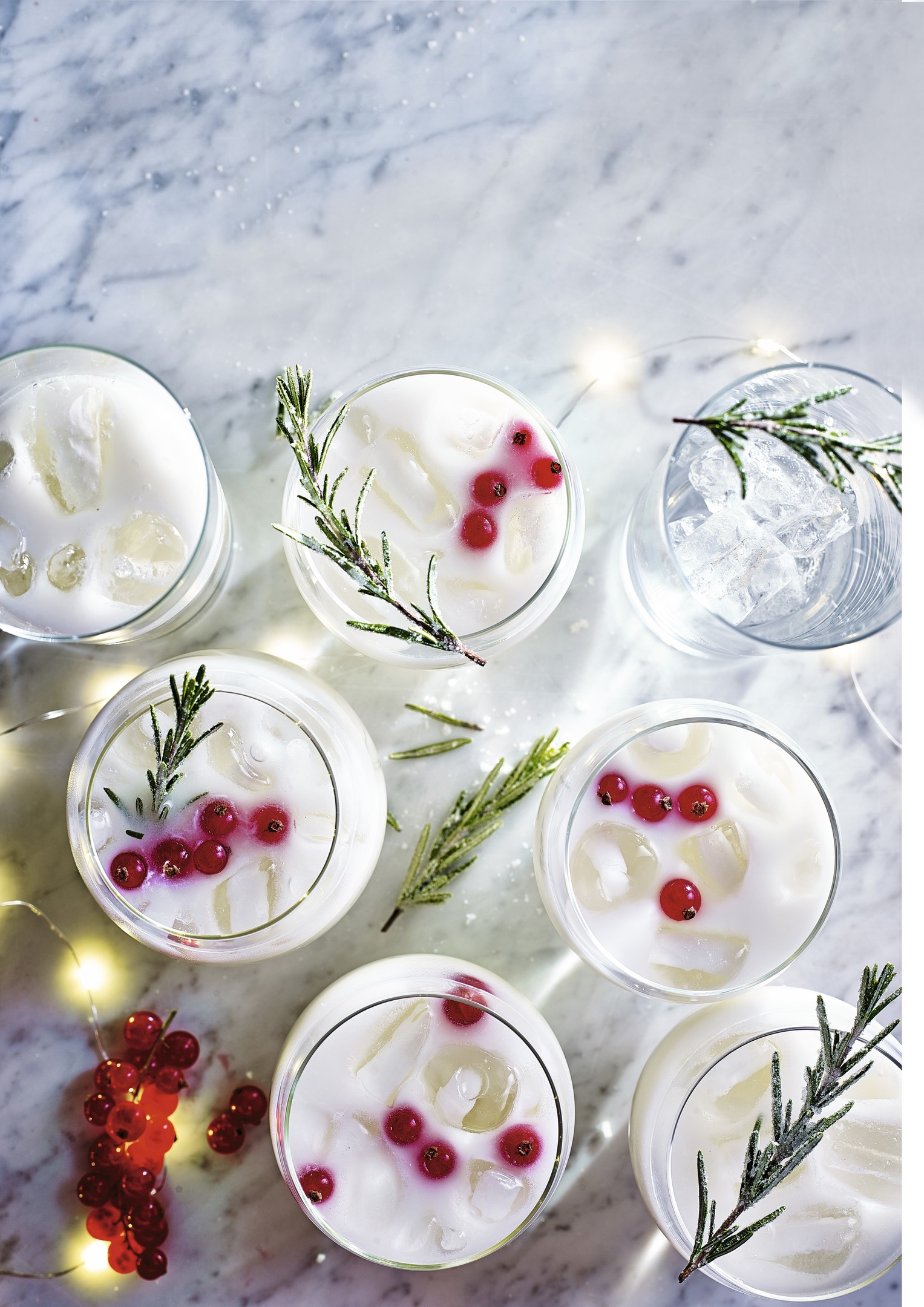 Serves one.
Put 60ml gin, 15ml freshly squeezed lemon juice, 15ml freshly squeezed lime juice, 250ml sugar syrup, 3 drops of vanilla extract, 1 egg white and 25ml double cream in a cocktail shaker and shake hard.
Add ice and shake again. Strain into a chilled glass and top with sparkling water. Garnish with a few cranberries, a sprig of rosemary and serve.
Paps sour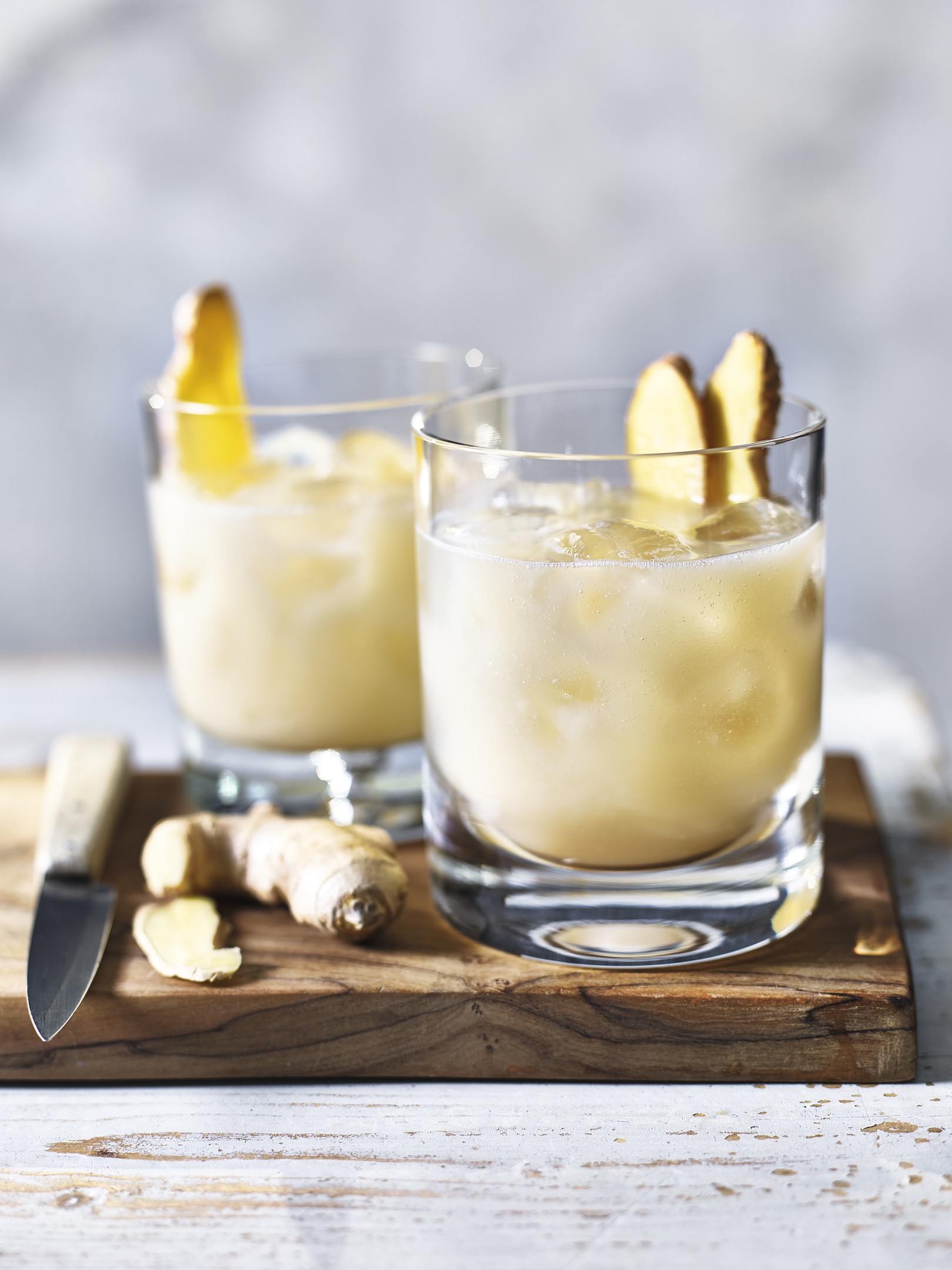 Serves one.
35ml Jura Origin 10-year-old
Single Malt Whisky
15ml Plymouth Sloe Gin
25ml lemon juice
15ml sugar syrup
1 egg white
2 dashes Angostura Bitters
Fresh ginger to garnish
Put all the ingredients in a shaker and shake without ice. Then shake again with ice. Double strain over a block of ice in a rocks glass. Garnish with a long slice of ginger.
Winter aviation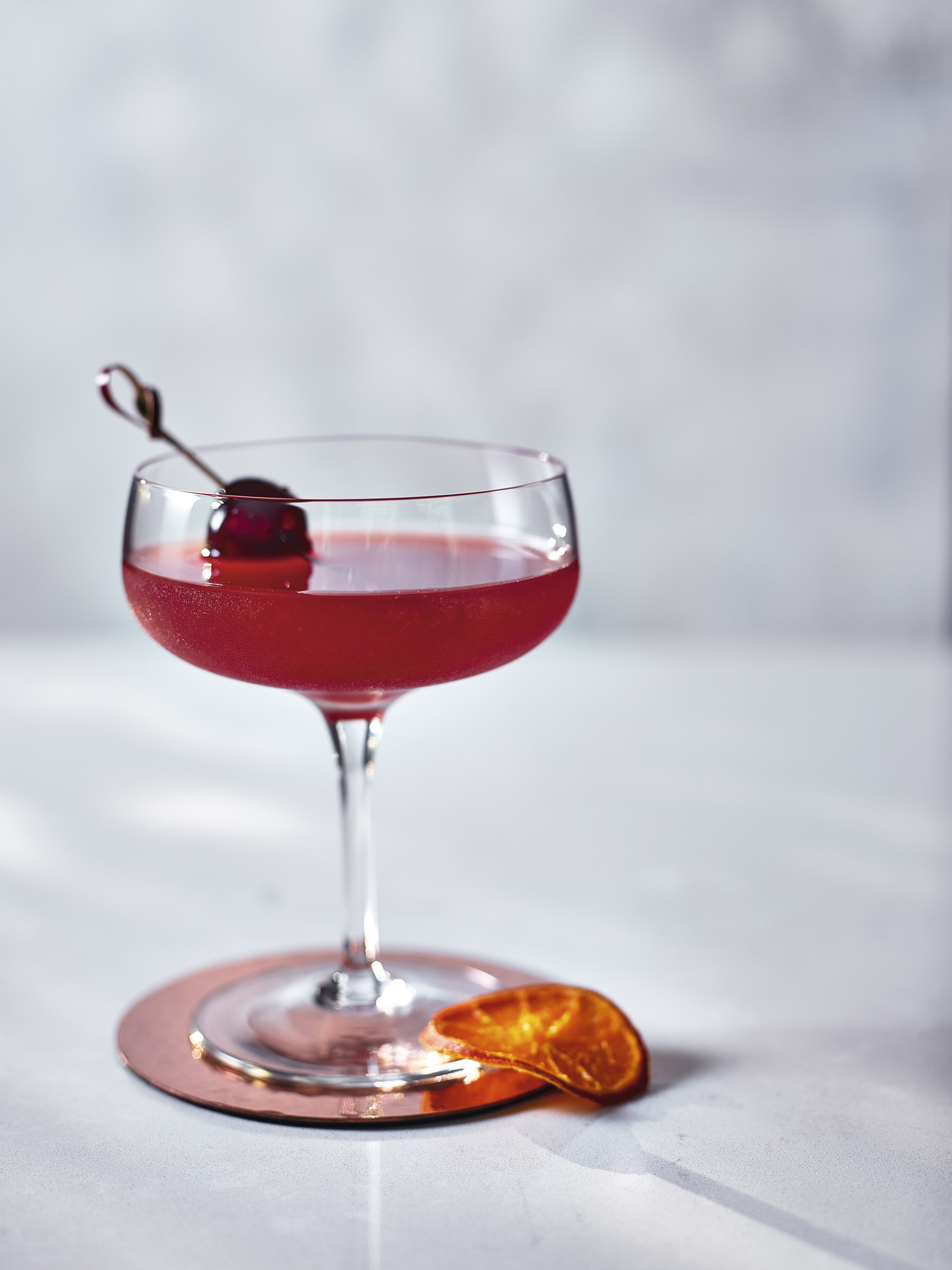 Serves one.
40ml Bombay Sapphire Gin
Juice of 1 clementine
10ml British Cassis
5ml Campari
Cherry to garnish
Shake the ingredients well over ice. Double strain into a chilled cocktail glass and garnish with a cherry.
Mulled pear cider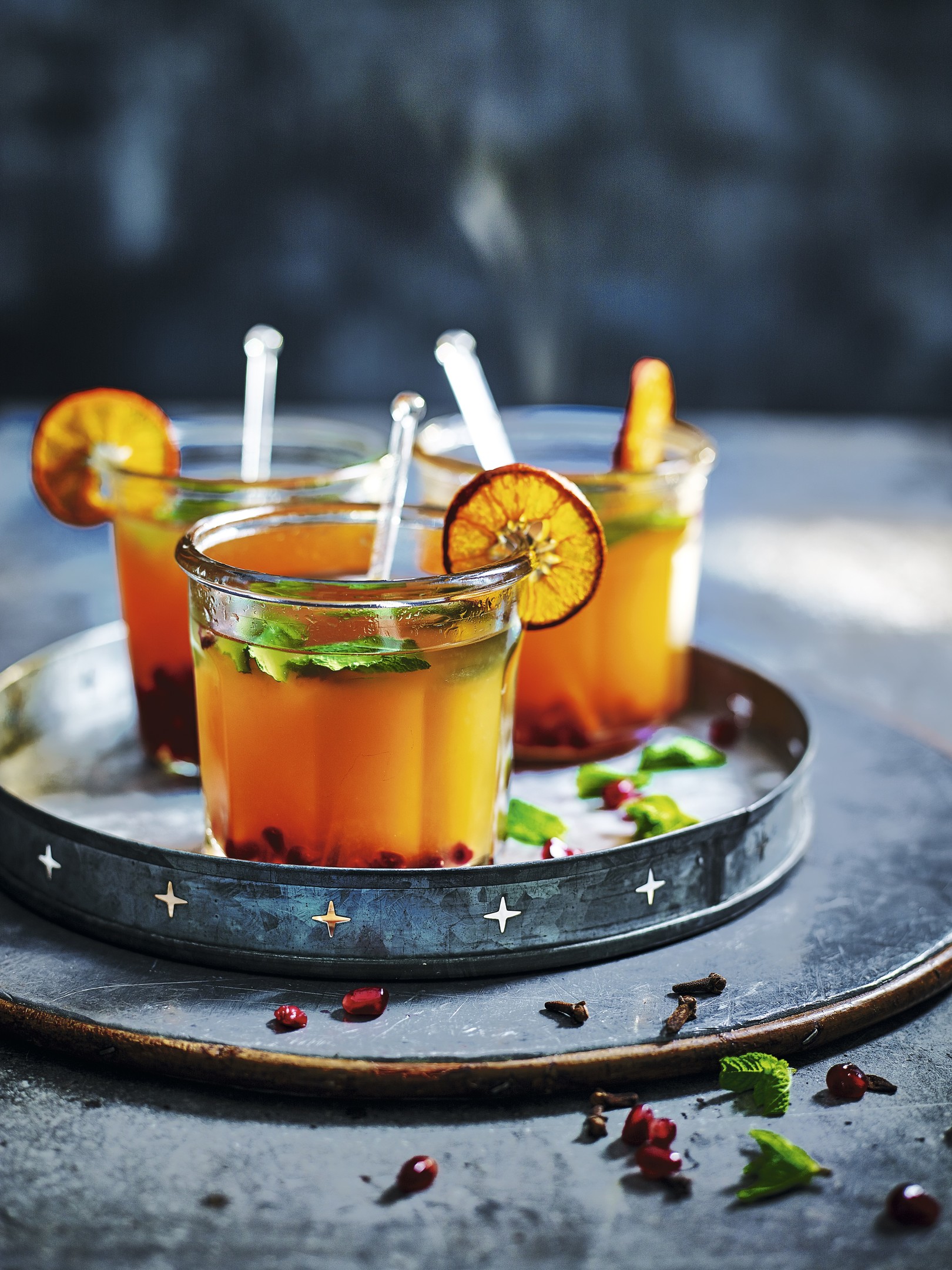 Serves 12.
2L Waitrose pear cider
Juice of 6 clementines
500ml pomegranate juice
400ml dark rum
100ml sugar syrup
2 tbsp honey
3 star anise
1 tbsp whole cloves
1 tbsp caster sugar
Fresh mint to serve
Bring all the ingredients to the boil in a saucepan. Turn down the heat and simmer for 40 minutes. Ladle into glasses, garnish with fresh mint leaves and slices of caramelised clementine.
Mulled sloe gin with toffee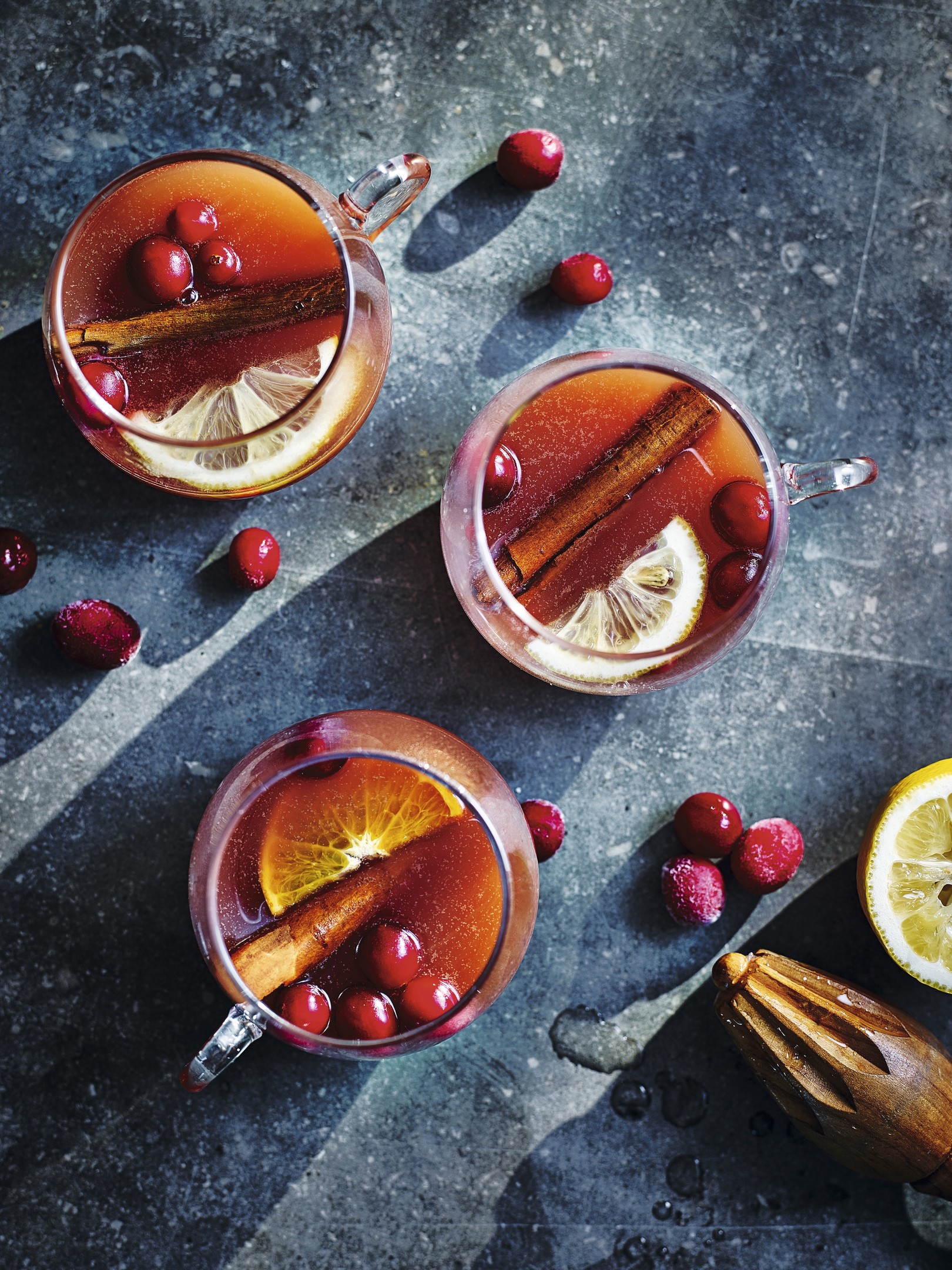 Serves 8.
1L apple juice
Juice of 4 lemons
2 cinnamon sticks, plus extra to garnish
2-3 Waitrose dairy toffees
6 dashes Angostura Bitters
2 oranges, halved and sliced
300ml sloe gin
Cranberries to garnish
Combine the apple juice lemon juice, cinnamon sticks, toffees and Angostura Bitters in a large saucepan. Gently simmer for 15 minutes. Remove from the heat. Add the orange slices and sloe gin. Garnish with cranberries and cinnamon sticks.
Mulled apple and ginger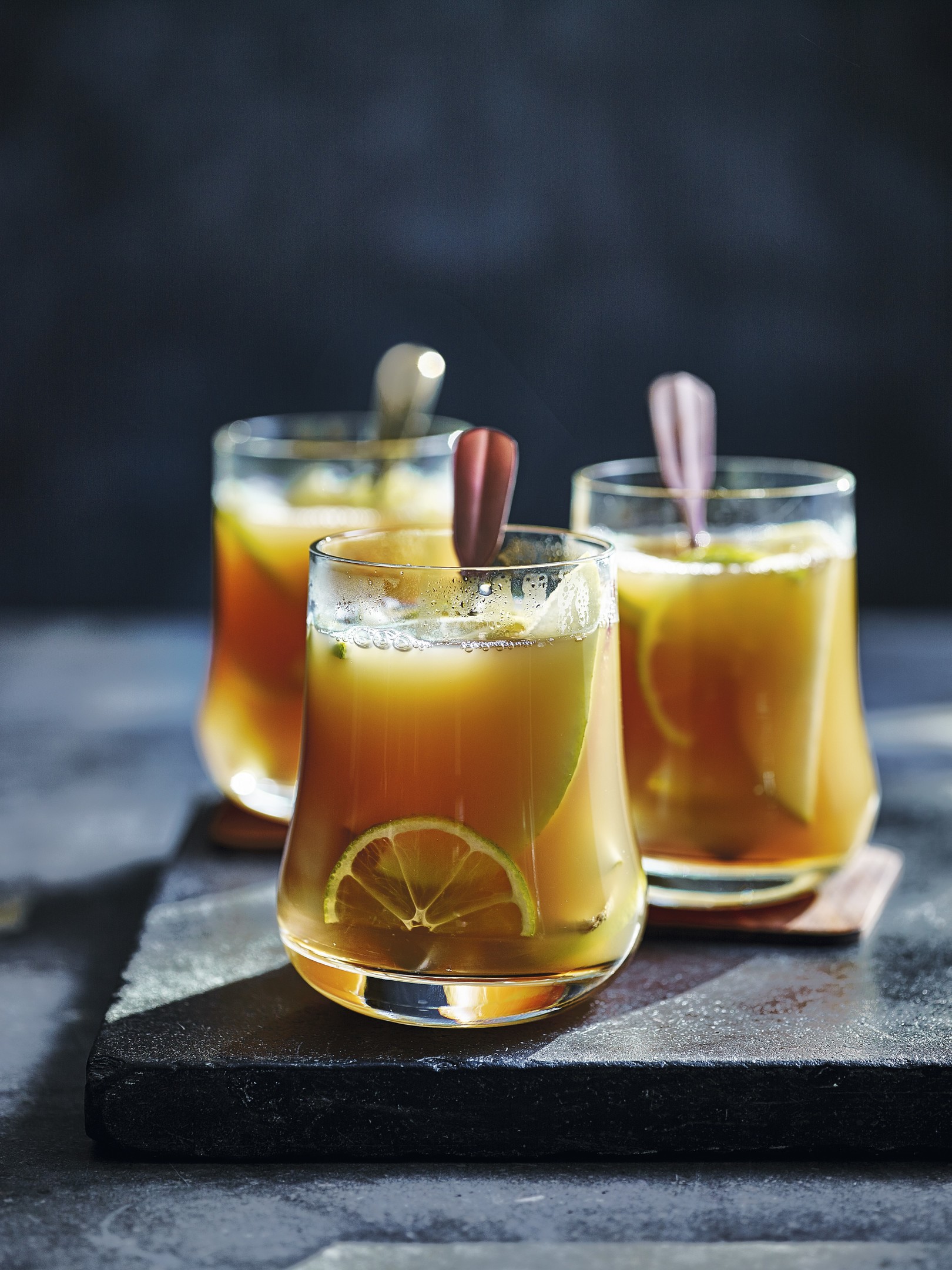 Serves 12.
2L cloudy apple juice
2 thumb-sized pieces of ginger, sliced into thin strips
2 ripe pears, sliced
2 cinnamon sticks
4 juniper berries
3 tbsp Demerara sugar
Juice of 4 limes, zest of 2, plus extra limes to garnish
Put all the ingredients except one of the pears in a large saucepan. Simmer until the sugar dissolves. Ladle into glasses, garnish with the remaining sliced pear, lime slices and extra lime zest.
Find more Christmas drink inspiration at Waitrose Cellar.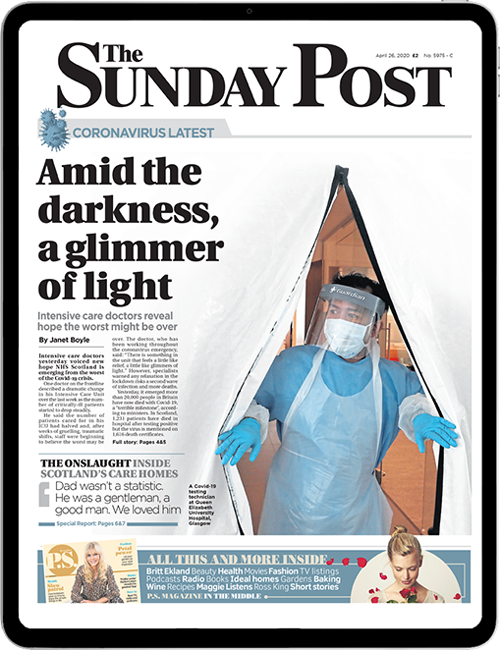 Enjoy the convenience of having The Sunday Post delivered as a digital ePaper straight to your smartphone, tablet or computer.
Subscribe for only £5.49 a month and enjoy all the benefits of the printed paper as a digital replica.
Subscribe